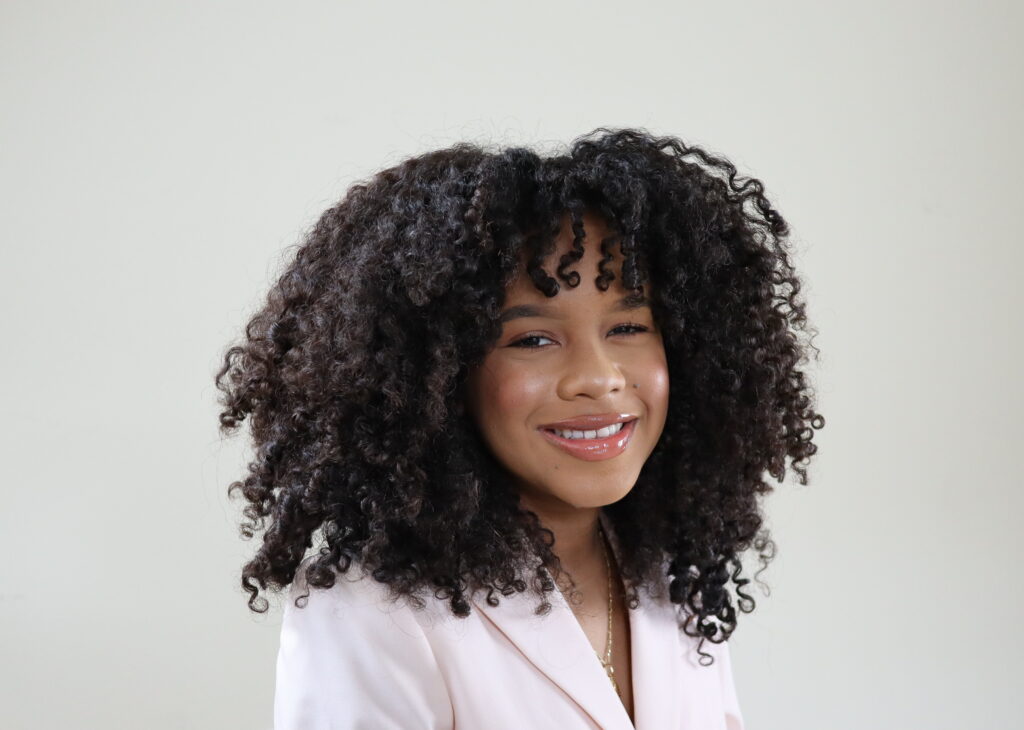 When I first met Jea Adams '21, I was unsure what to expect. From the research I had done before our interview, I knew she was extremely accomplished like many other Amherst students, but from the moment she started talking, I learned that there was more to her than accomplishments. Behind her accolades is a profound curiosity about the workings of the universe and a determined drive to learn as much as possible that are rare in college students, even at esteemed institutions like Amherst.
Over the course of our interview, she smiled as she talked about her passion projects, excitedly explaining to me the complex web of information that makes up her research — which investigates exoplanets — all while downplaying some of her most impressive achievements with a natural humility. My later interviews with her friends and mentor confirmed these initial impressions and began to shed some light on who Adams was and how she got to where she is now.
From Guyana to America
Before moving to the U.S. to live with her father and pursue an American college education at the age of 18, Adams was raised by her mother and grandmother in Georgetown, Guyana. Her sister Sadie, now 10, still lives there with them, and Adams visits as often as she can.
Most of her family, however, live on an Indigenous settlement in Essequibo, where they live in "little huts called benabs, made of banana leaves and palm trees" without basic amenities like electricity. Adams credited this part of her family for her deep and continued interest in the stars and space — an interest which ultimately led her to Amherst College astrophysics.
She went to a small high school of only 100 students in the heart of Georgetown called Queen's College, where "despite our limited access to certain educational resources," Adams recalls learning from "some of the best educators I've met to date."
For as long as she can remember, Adams has had a passion for science. Her favorite books as a child were Robin Cook's medical thrillers. Inspired by them, she remembers being confident in her future path, thinking "I'm definitely going to be a biologist."
But when she took her first high school biology course, Adams' confidence wavered. Biology just wasn't for her. "Physics made more sense to me," Adams said. "It was also extremely difficult, and some part of me loved figuring out those hard questions."
While she was in high school, Adams decided she wanted to become a physicist, or a scientist at the very least. "Unfortunately, careers in science are quite limited in Guyana," she told me. "I knew that if I wanted to follow that dream, I'd have to go somewhere else." It was then that she decided to move to live with her father, who was working in the United States, in order to pursue a science degree at an American college.
Falling in Love with Astrophysics
When I asked Adams about the most important academic experiences she had at the college, she quickly told me there were three — no, wait, four — courses that had shaped the way she thought and learned over her time at Amherst.
"Introduction to Psychology" with Poler Family Professor of Psychology Catherine Sanderson was a course that "broke down all [her] misconceptions about learning" by teaching her that being fast wasn't the same as being smart.
"Democratic Backsliding" with Dwight W. Morrow 1895 Professor of Political Science Javier Corrales taught her the value of open discussion between those who share opposing views, while also raising what Adams, as a native Guyanese, viewed as relevant and important questions about Venezuela.
"Intro to Data Science with Astronomical Applications" with Professor of Astronomy Kate Follette forced her to learn how to communicate her thoughts and projects to a non-expert audience — a skill that proved immensely useful over the course of our discussion.
And, finally, she credited "Intermediate Calculus" with Professor of Mathematics Danielle Benedetto with showing her that "anyone can do anything if you give them the tools to do it," and helping her overcome her imposter syndrome.
Ultimately though, Adams said she views "Alien Worlds" as the course that determined her eventual academic trajectory. She remembers thinking, "This all makes sense now," as she connected astronomy to her Indigenous cultural roots and references to the sky and stars. "A part of me had previously registered it as a spiritual experience without realizing that there were some real meanings behind those things that [Indigenous Guyanese] might not necessarily describe scientifically, but that were scientific," she reflected.
While she had always been interested in space, "Alien Worlds" gave her passion a direction and provided an outlet for her endless curiosity. "She loves finding new things," her friend Stephanie Calderon '21 told me. "Jea always has something that she needs or wants to do and she always puts so much of herself into it." Another friend, Breanna Richards '21, shared a common experience she had with Adams, "Whenever we would walk back from Val, she would be like, 'Breanna, look up at the stars!' She was always explaining what was happening up in the sky."
The professor of the course, Kate Follette, later became Adams' advisor. "I remember her distinctly from that class for a bunch of reasons," Follette told me.
"Her level of engagement and enthusiasm for the subject matter was really remarkable." She shared that Adams has been an excellent addition to her research lab the summer after that first year, told me that one experience that had really stuck out to her was when Adams thanked her for her mentorship after their work together. "As faculty I think we pour a lot into our students and particularly our research mentees," Follette said, sharing that few students often openly recognized and thanked mentors for that work. "She just came out and thanked me to my face," she laughed, "I think that really speaks, not only the fact that she's an incredibly competent scientist, but also an incredibly compassionate person."
The admiration is mutual. "She really changed my life," Adams said. "She was the first astrophysicist I ever met, and I would go to her office hours every week and we would talk and talk and talk."
Follette was the first person to give Adams an opportunity to work in a research position, and her patience with Adams' many questions inspired her to delve deeper into the subject. "That, for me, was a career-defining moment," Adams said.
Follette was also the major influence behind Adams' decision to pursue the Goldwater Scholarship, a scholarship supporting undergraduate researchers in natural sciences, mathematics, and engineering, which she won in 2020. "I really did not want to apply because I thought there was no way I was going to get it," she recalled, sharing that she only conceded to apply after weeks of persistent encouragement from Follette. "It was difficult to write," Adams told me, but it was also one of her most useful learning experiences as it taught her how to write in a detailed yet understandable manner, something she told me many scientists seem to struggle with. That knowledge came in handy as she ventured into long-form research writing for the first time — writing a thesis on exoplanets and the algorithm that helps to find them.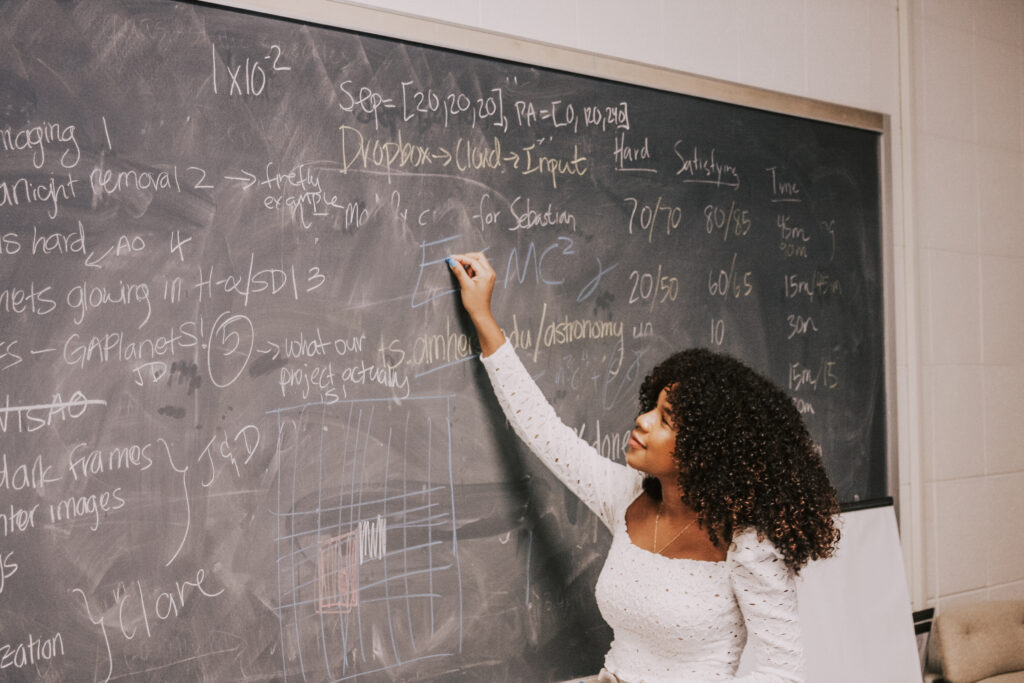 Finding Planets
"My first project with [Follette] was finding planets," Adams shared, telling me about the algorithm used to find new planets using telescope data. "[But] we didn't find any." She said it was a hard experience for a first-year, but taught her that science doesn't always work — at least, not the way you want it to. After that experience, she stayed away from planets for a while, focusing her studies on galaxies and stars, but ended up coming back to planets at the end of her junior year.
The summer after her junior year, Adams took part in the Summer Undergraduate Research Fellowship at the California Institute of Technology's Exoplanet Technology Lab — an internship focused on the very same algorithm she had tried to use, unsuccessfully, with Follette in her first year at Amherst. "It basically models starlight and subtracts it from an image," she told me. "It seemed so crazy that that was something that you could even do."
Eventually, she turned to focus more heavily on the computer science portion of the research, working with the algorithm's creator, Jason Wang, to make the algorithm work for the James Webb Space Telescope, a new telescope launching October 2021 as the "successor" to NASA's Hubble Space Telescope. "It was super exciting," she said. "It was my first time doing something where people were depending on the code that we were writing."
Over time, however, Adams noticed that she "only loved coding as it related to astronomy." This would prove the discovery that inspired her thesis question: "How do we optimize this algorithm?"
She said the question was inspired by her first-year experience working with the algorithm to find planets: "Why didn't we find any planets that first time? Was it something wrong with our data or was it something wrong with the way that we are using the algorithm?"
As she conducted her research, Adams would eventually decide that it was the latter. She told me Wang had written the algorithm while in graduate school and that, while everyone uses the algorithm to do this type of planet-finding research, "no one made sure that they were using it properly."
"It takes over 25 user input parameters, some of which can be valued anywhere between zero and infinity," she elaborated. "It was never optimized." Much of her experience of astronomy, then, was the experience of guesswork, trying out different values to see which produced results and which did not. "At the end of my thesis, what I was able to show was that there are techniques that you can use to optimize all of those parameters," Adams said. "I focused on detections that [astronomers] had already made and showed that I could double the signal of those detections."
What does that mean for astronomy? "We were not detecting planets as easily as we could be," she said. "And we are probably missing a lot of planets that we should be finding simply because we didn't understand how to work the algorithm." 
Life after Amherst
So what's next for Adams? Unsurprisingly, she continues to be driven by curiosity and an interest in future research. Adams told me that she would be attending Harvard University, pursuing a Ph.D. in astrophysics and astronomy, with a focus on exoplanets that stems from her studies with Follette.
But she wasn't sure what would come next. "I'm on the fence about what comes next after that," Adams told me. While she knows she wants to pursue further research opportunities and continue to learn more about the exoplanets that she has come to love, she said she also loved the experience of teaching and academics.
For that reason, Adams currently plans to become a professor after finishing her education. She's had some practice — she served as a Teaching Assistant for the "Alien Worlds" course that made her want to pursue a career in astrophysics in the first place.
"It's really the point where you get to see students fall in love with a subject," she said, extolling the value of introductory courses for non-majors. Her time at Amherst has taught her the lessons she needs — how to foster open dialogue and encourage confident student scholarship — in order to excel in the role.