News
Journalist Brings Humor to Politics and Finance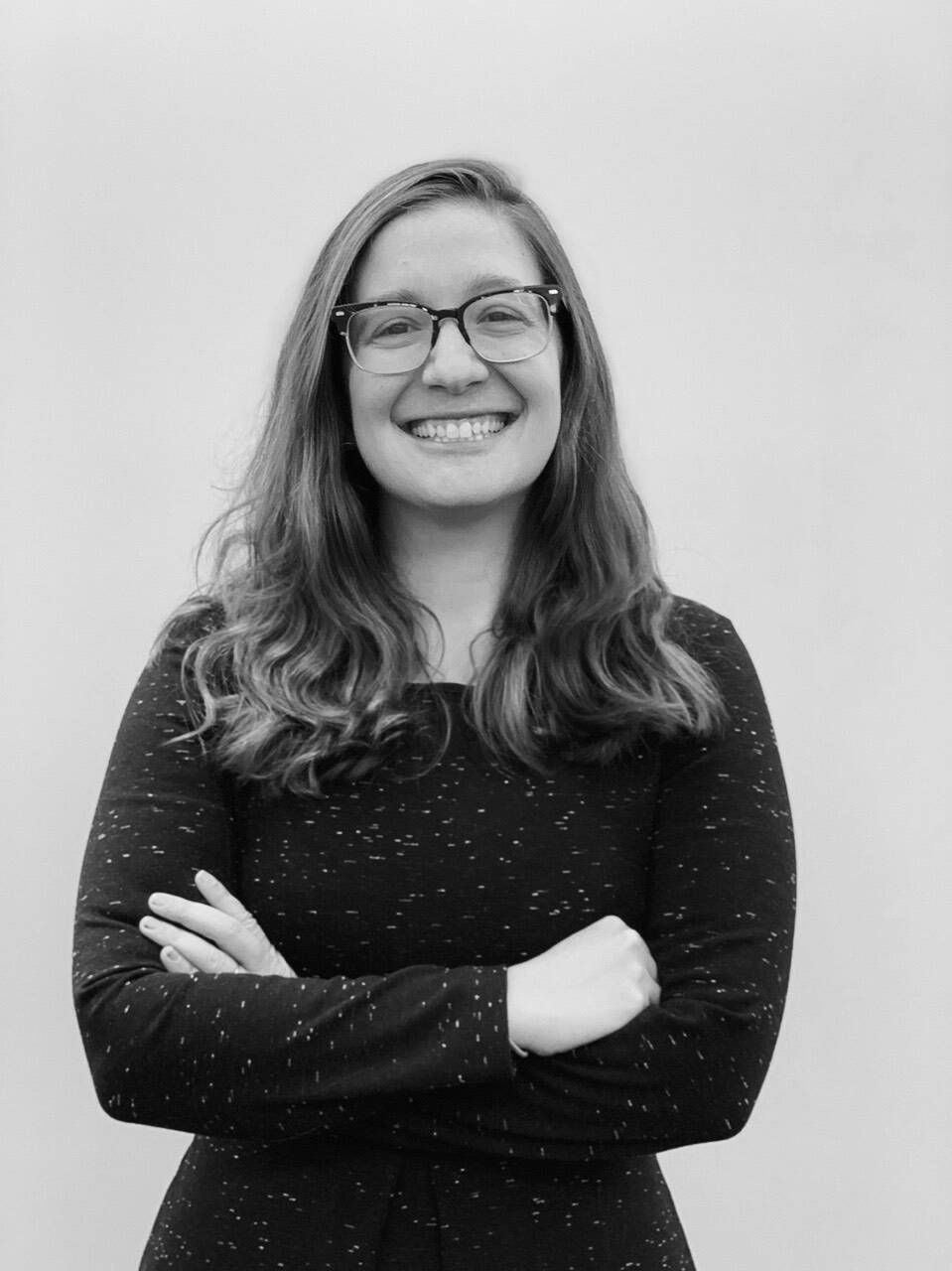 Bess Levin '06 always knew she wanted to write. She had a natural ability for noticing often-overlooked characteristics, and incorporating them into her stories in a unique way. After graduation, she began writing about Wall Street for the online publication Dealbreaker, becoming editor-in-chief after just two years.
Now, Levin writes for Vanity Fair, covering politics and finance. As an expert journalist on the craziness of the Donald Trump presidency and Wall Street, she brings humor to the sometimes-dry world of economic and political journalism.
A Natural Talent Levin arrived at Amherst as a sophomore transfer student from Boston University after realizing she disliked the atmosphere at a large school. She was already familiar with the area, having family friends who live in Sunderland, Massachusetts, and figured that she would thrive at a small liberal arts college.
Writing always came naturally to Levin, and she knew from a young age that she wanted to pursue a career in writing. As a college student, she would write humorous short stories about her friends and send them out.
Levin's longtime friend and fellow Amherst graduate, Sarah Rothbard '06, spoke highly of Levin's exceptionally witty writing.
"Bess has always been hilarious," she said. "At Amherst, she definitely honed her skill for finding the absurdity in the people and events around her … in her retelling or imitation. Although her imitation of me trying to corral the writers and editorial staff of The Student by yelling at them to get on a horse [was] almost completely inaccurate, it still makes me laugh almost 15 years later."
Even though she always knew writing was her strong suit, Levin said a creative writing class with Senior Lecturer in English Helen von Schmidt helped her practice the kind of off-beat, humorous writing she is involved with today "[The class] showed me the kind of writing that I wanted to do," she said. "I definitely knew that I was always interested in writing, and more creative writing down that avenue, but that [class] solidified it."
A Unique Perspective
Interested in continuing her passion for writing, Levin reached out to various publications near the end of her senior year. One of the people who emailed her back told Levin about a new online publication covering Wall Street, called Dealbreaker, which was launching in a couple of weeks.
After sending a few story ideas to the people who were starting the website, Levin was hired as an intern the summer after she graduated. Following a successful internship, Dealbreaker hired Levin full-time, and she ended up working at the publication for 10 years.
A women and gender studies major, Levin initially had no interest or expertise in the workings of Wall Street, and she took the job at Dealbreaker despite not having taken a single economics class at Amherst.
"When I was told about this website and told that Dealbreaker was going to be about Wall Street, I wasn't sure how that would be," she said. "But then it was explained to me that it would be more about the writing, because it wasn't going to be like the Wall Street Journal. It was going to be talking about Wall Street in a way people hadn't before. It was going to be a lot more about the people … and writing about it in a humorous way." Levin advanced to the position of editor-in-chief just two years after starting her internship, and she credits Dealbreaker with both allowing her to focus on humorous writing and providing enormous creative freedom.
"An aspect of [the job] that was really fun and pretty unusual was that I got to write about whatever I wanted, within the context of Wall Street," Levin said.
"For a first job in media or journalism, that is unheard of … It was amazing to be able to do stories I was interested in," she emphasized. Realizing that a lot of her writing bordered on satire, Levin decided to create an event called Dealbreaker Dramatic Reading Night, during which a hired actor would read a number of the publication's pieces to an audience.
"It became super popular," she said. "It was a very niche event, but we had a lot of very devoted readers … They were very familiar with the pieces. Wall Street has all these larger-than-life people, so we could make recurring characters out of them on the website, and [the stories] definitely lent themselves well to those dramatic readings."
Over the course of her career, Levin has cultivated a devoted fanbase of readers who follow her for her unique and biting take on all that she writes about.
Moving Forward After working at Dealbreaker for 10 years, Levin decided it was time for a new challenge.
She was hired at Vanity Fair as a Wall Street correspondent and now writes a daily column which is also sent out as a newsletter. "The Levin Report" covers topics including business, politics, the presidency and corruption.
Although Levin was originally hired to cover Wall Street, things changed after the 2016 presidential election.
"My first day at Vanity Fair was the day after the presidential election," Levin said, laughing. "It was a memorable day that I won't forget. When I had accepted the job, I obviously thought Hillary Clinton was going to be president."
The unexpected results of the election led Levin to start writing more about the Trump administration. Although she had never written about politics before, Levin quickly adjusted.
"Because I wrote about Wall Street through the lens of personalities, it wasn't that difficult to write about politics [through the same lens]," she said. At Vanity Fair, Levin often writes about corruption in the Trump administration. She brings a new perspective, focusing on bringing life to her characters rather than writing on the technicalities of the U.S. government.
"[It's] a very fruitful topic … There are some very big personalities in the White House," she said with a chuckle. She enjoys being able to write about both politics and finance.
"I certainly did not think when I was initially switching jobs that I would be writing about politics as much as I do now, but obviously things change," she added.
When I asked her for any of her particularly memorable stories, Levin laughed again.
"I write so much and the news is so crazy that I'm not sure I could tell you what I wrote about on Monday," she explained. "But I will tell you that there are certain people that I really enjoy writing about. I like to write about Jared Kushner, because I think … he lends himself well to the sort of writing that I do, and I'm amused — well, also horrified — by him. He's a good source of material."
The reason for Levin's inability to pick out a particular article became clear when she described her typical day to me.
She is constantly immersed in the non-stop pace of the news cycle. After a morning meeting with other writers and editors to discuss stories of the day, Levin spends "many hours just reading about everything that's going on."
"There's a lot of collaboration in the office," she said. "My goal is to start writing around 3 o'clock, then it'll get sent around 7 o'clock, and then I start all over the next day."
Levin typically writes one to two articles per day. "Luckily, there's a lot of material. It's a real hodgepodge," she added. "My stories are based on what I'm interested in that day, within a certain scope."
Remembering Amherst Levin's humility, above all, shone throughout our interview. I was amazed by her long list of accomplishments, but couldn't help but notice that she spoke very matter-of-factly.
Rothbard speaks to this humility, describing the experience of attending Levin's wedding this summer as special because Levin "doesn't always love to be publicly celebrated, preferring to cover and observe events rather than placing herself at the center of them."
Even as she's found such success in her journalism, Levin remembers her time at Amherst vividly. When she visited campus this June with her then-fiancé, she was overwhelmed by a rush of happy nostalgia.
"When you step on campus — I felt the same way when I went back for my five- and 10-year reunion — you can be gone however long, but when you come back you just have this wonderful feeling," she said.
"The friends I made [at Amherst] are some of the most cherished relationships that I have to this day," she added.
"The feeling you have on campus is such a wonderful, nurturing environment, and just being there, … you feel really lucky. I think so fondly of my time there."