Arts & Living
JPEGMAFIA's "Veteran" Expands Definitions of Modern Hip-Hop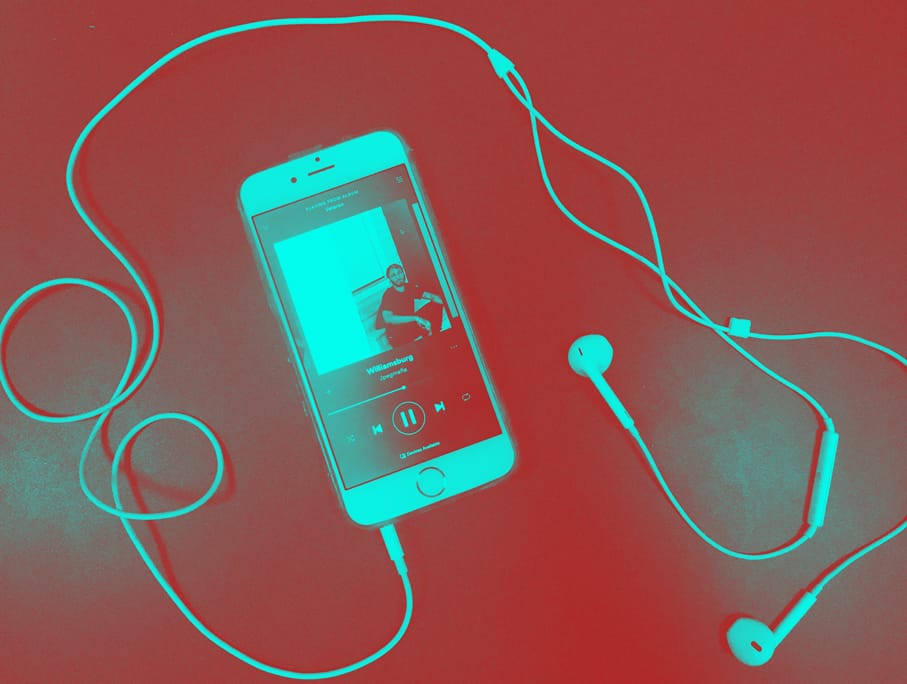 On January 19, Baltimore-based rapper JPEGMAFIA released his fourth full-length solo project "Veteran." The independent artist, who is known for his avant-garde approach to production and rapping, certainly does not disappoint on this new effort. Throughout the 19-song tracklist, JPEGMAFIA delivers an incredible array of thoroughly thought-provoking and strange songs.
"Veteran" is as complex and mature as the title suggests. JPEGMAFIA — "Peggy" for short — showcases his range of production and his knack for surprisingly poignant lyrics. Each song sounds fresh and unique from start to finish.
For example, the album opens with the understated "1539 N. Calvert," which features smooth flows and a variety of punch lines. The style immediately changes in the aggressive "Real N***." This track is an intense 2:30 minutes, complete with punchy drums, looped yelling and aggressive rapping somewhere in between the styles of BROCKHAMPTON and XXXtentacion. These two comparisons are representative of a growing genre of experimental hip-hop that is gradually pushing into the mainstream. JPEGMAFIA is in the underground of this movement, but the last few years have brought new experimentation from both mainstream artists, such as Vince Staples on his electronic music-inspired "Big Fish Theory," and lesser-known SoundCloud peers, like Trippie Redd and Ski Mask The Slump God.
On "Veteran," JPEGMAFIA somehow manages to encompass the whole genre. The production on his songs is eclectic and sporadic. On "Dayum," Peggy combines an atmospheric rushing sound with spacey sung vocals, like something from Earl Sweatshirt. On "Baby I'm Bleeding," he pairs trap drums and, with repeated electronic drones, a blend of Travis Scott and Vince Staples. On "Rock and Roll is Dead," he raps over sound effects that were seemingly randomly generated on Ableton, something I haven't heard anywhere. The production is wide-ranging and off-the-wall. And that doesn't even account for the random beat changes and samples within each song. "Williamsburg," for instance, includes a slowed-down sample of Travis Scott's "Butterfly Effect" to add to the spacey, atmospheric sound.
The vocal production on "Veteran" is just as strange and varied as the beats. JPEGMAFIA uses a combination of Auto-Tune and other vocal effects to create a wide range of voices and flows. Sometimes, JPEGMAFIA sounds like a low-fi SoundCloud rapper. On "I Cannot F****** Wait Until Morrissey Dies," JPEGMAFIA raps using upbeat Auto-Tune over a playful beat, in the vein of Playboi Carti. "Libtard Anthem" features Peggy rapping over saturated bass with various random adlibs in the background, more like Ski Mask or XXXtentacion. Other times, like on the angsty "Rainbow Six," the vocals are completely distorted and pitch-adjusted, while on "Macaulay Culkin," he sounds unfiltered, smooth and natural.
What sets JPEGMAFIA apart from many of his peers, however, is his lyricism. "Veteran" — as much as it features funny punch lines and adlibs — is a socially conscious album. On "Real N***," he tackles the current political climate, articulating the feelings behind the flag protests and criticizing the alt-right movement. On "Williamsburg," he points out the gentrification of American cities. And on "Baby I'm Bleeding," he points out the alarming trend of violence against women from many SoundCloud rappers, such as XXXtentacion. All the while, "Veteran" is extremely sincere in its approach to these topics. JPEGMAFIA poignantly uses his voice and tone to express his emotions, ranging from anger to brass to gloom.
Though JPEGMAFIA's sound is characteristic of a growing trend of experimentalism in hip-hop, on "Veteran," he remains at the forefront. Peggy continues to surprise and dazzle with his skills as a producer, rapper and lyricist, and "Veteran" is a complex, creative and honest project that draws the listener in from start to finish and demands to be revisited.