News
Lawyer Dedicates Career to Public Service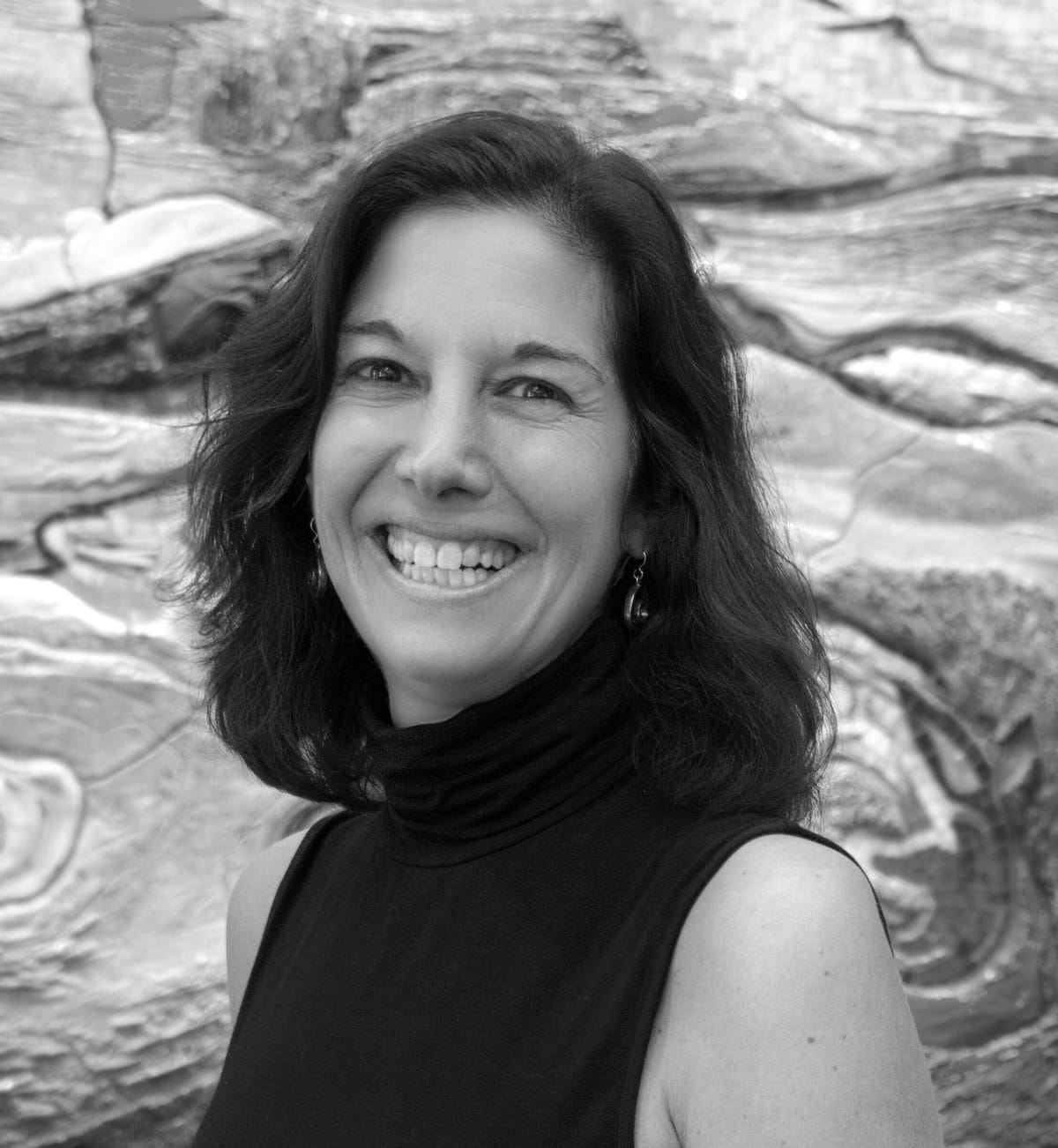 Ask Diane Saltoun '84 what's motivated her 30-year long career in government and public service, and she'll give you her response with no hesitation: "you can feel good about what you do." Practical, straightforward and mission-driven, this statement embodies Saltoun's core characteristics.
While working in the U.S. Attorney's Office in Chicago, Saltoun presided over countless investigations and prosecuted federal cases related to everything from corruption to drugs to environmental damage. She has taught at the University of Chicago, Northwestern University and Loyola University Chicago.
In her current position as the first-ever inspector general of the attorney general's office of Illinois, Saltoun oversees a team that investigates ethics violations by government employees and creates ethics policy for the state. Outside of work, she has served on educational non-profit boards and remains deeply involved with the Amherst alumni and campus community.
Passions at Amherst Saltoun's first introduction to Amherst was inauspicious; she toured campus on a dreary day and was, by her own admission, unimpressed. But her opinion of the college quickly changed after interviewing with an enthusiastic alumnus in her hometown of Chicago, who encouraged her to consider the school more seriously. She visited again, this time staying with a friend who was already at Amherst, and was sold.
Ultimately, it was relationships that brought Saltoun to Amherst, and it's no surprise that these relationships both defined her experience as a student and motivate her continued involvement. At Amherst, Saltoun formed close bonds with professors and made lifelong friends.
Laura MacLennan '84 met Saltoun at the start of their first year, when they lived on the same floor in James Dormitory, and the two soon became fast friends. "I still consider her one of my closest friends. The bonds formed during those four years at Amherst are strong," MacLennan said.
At Amherst, Saltoun majored in French and political science. She was a class representative for student government, played field hockey, lacrosse and track and wrote occasionally for The Student.
However, what Saltoun is most proud of is founding Amherst's first language house, dedicated to French and Spanish. Saltoun would help bring speakers to the house, arrange cultural events and organize community engagement projects with local Spanish-speaking children. Today, Amherst has eight language and culture houses across campus — thanks, in no small part, to Saltoun's pioneering love of languages.
Saltoun's interest in public service blossomed at Amherst. Although she was always interested in it, she noted that, "[Amherst] encouraged my interest in working for the government and gave me a direction in which to do it."
A Life of Service When it came time to leave Amherst, Saltoun took a position as a paralegal in the District Attorney's Office in Brooklyn, New York. She didn't know it then, but her job as a paralegal marked the start of a lifelong career in public service. It was her first taste of criminal law prosecution, and she loved it.
After her year in Brooklyn was over, Saltoun enrolled at Boston College Law School. After graduating, she clerked for a federal district court judge in Chicago, where she got to work on a wide range of cases and began to understand what it meant to be a lawyer. "He was very much a judge who let us do things," Saltoun said of the judge she clerked under, "and [he] really made me a lawyer much more than law school did. I think law school taught me things — facts and a way to think — but really being a lawyer I learned all through my clerkship."
Looking back, Saltoun remembers her years as a clerk fondly — she met her future husband, seriously began her work as a lawyer and even, oddly enough, got to be a part of a movie. The judge she clerked for occasionally wrote film scripts — as part of her clerkship, Saltoun got to be an extra in "Music Box," starring Jessica Lange.
"It was all around a good experience — I got to be in the movies, I met my husband, and I learned to be a lawyer. Couldn't have asked for much more," she said with a laugh.
After her clerkship ended, Saltoun moved immediately into the U.S. Attorney's Office for the Northern District of Illinois — an unusual leap for such a young lawyer. Still only two years out of law school, Saltoun was already prosecuting federal cases, a testament to the fact that in government, "if you show that you're good and committed, you can really do very very interesting and complicated things, much faster than you can in the private sector."
Saltoun loved these challenges at her new job and stayed for 12 years, eventually becoming a supervisor in the office. It was only after having her third child that she decided to leave the long work hours and trial preparation of the prosecutor's life behind. Saltoun then briefly entered academia, teaching international students pursuing a master of laws at the University of Chicago. Although Saltoun loved working with students, she soon found herself missing government work. "It wasn't my personality to sit around and talk about issues and then not do anything about it," she said.
Just as Saltoun was considering moving back into the public sector, a new position was created in Illinois state government thanks to a series of political corruption scandals — the inspector general of the attorney general's office. Saltoun applied for the job, and became the first inspector general of the attorney general's office in the state of Illinois. Since then, she has supervised a legal office of around 1,000 employees, overseeing internal ethics investigations across state government.
Going to Trial Nowhere is Saltoun's penchant for problem-solving and tackling complicated tasks clearer than in her experience as a trial lawyer. She loves trials, she said, precisely because they are so difficult. From investigating a case to strategically putting it together to actually presenting it in front of a jury, a trial lawyer always has to "really be in control of what you put forth."
"I found it incredibly challenging," she said. As a lawyer in the U.S. Attorney's Office, Saltoun worked on cases prosecuting a range of people — from gang leaders to corrupt police officers to oil refinery executives.
What she really loved was trial itself. "It never went the way you thought it was going to go in court, because you're dealing with witnesses and they're nervous, or defense attorneys bring up something you didn't think they were going to bring up," Saltoun explained. "So just being in the courtroom was always exciting and nerve-wracking."
Navigating Male-Dominated Spaces Back when Saltoun was in the U.S. Attorney's Office, she worked on a case with colleague Jerry Krulewitch that required the two lawyers to monitor two prisoners convicted of violent crimes on a wiretapped phone. "They were complaining about what a great lawyer Diane was," Krulewitch explained. One of the convicts said to the other, "'That skinny broad thinks she is so tough.' I think the irony of two criminals talking about her that way made Diane laugh," Krulewitch continued.
Despite her casual dismissal of the comment, Saltoun is undoubtedly tough, the evidence for which is especially clear in her expert navigation of male-dominated arenas.
Saltoun arrived at Amherst in 1980, the same year that the first class of women who spent all four years at the college graduated, so co-education at Amherst was still relatively new. "I think the school was going through a growing process … It doesn't mean your experience is bad, it just means [the college is] constantly improving," she noted.
Saltoun's career path only brought her to more predominantly male spaces. At the U.S. attorney's office, she was one of the only women in the office, a fact that was particularly clear when Saltoun became a mother. After nine years at the office and as an attempt to create a better work-family balance, she and another female supervisor proposed sharing a job, so that they could each work part time. The office, she said, was "really, really reluctant" to let that happen.
"They had never had anyone part-time, and frankly there were not many women at all in the office," Saltoun said. "They just didn't think it could be done, because it's a pretty consuming job."
Eventually, Saltoun and her coworker convinced them to give it a try and proved their doubters wrong. They were flexible, working longer hours when trials necessitated it and staying in constant communication with each other and their supervisors. The two proved that a job could successfully be shared, and in the process, Saltoun helped pave the way for workers to negotiate part-time positions. Today, Saltoun noted with a hint of pride, part-time employees are a common sight at her former office.
Giving Back With a busy and successful career, a happy family life and more than enough commitments to fill her schedule, Saltoun could easily spend the rest of her free time relaxing. And while she does do that — she loves running, reading and traveling — she has also made a commitment to giving back to the institutions that have shaped her life for the better: Amherst, and education at large. As an alumna, Saltoun has served as a class representative, a Pathways mentor and, in her most recent role, a member of the Family Leadership Committee. A proud Amherst parent of Natalie Braun '19 and Thomas Braun '22, she has loved reconnecting with the Amherst community and supporting it in new ways. Back home in Chicago, she serves on the board of her children's high school, the Latin School of Chicago, and has held leadership positions at High Jump Chicago, an enrichment program that helps public school students prepare for and apply to selective high schools and colleges.
"I really think that education should be accessible to everyone. [It] makes such a difference and opens so many doors," Saltoun explained. "This was certainly an influence from Amherst — just seeing what education did for me." At work, at home and as a volunteer, Saltoun is defined by a devotion to service and desire to change society, combined with a forceful drive and intelligence in all that she does.