Arts & Living
Lil Uzi Vert's Latest Album Wavers Between Contagious Energy and Disappointing Melancholy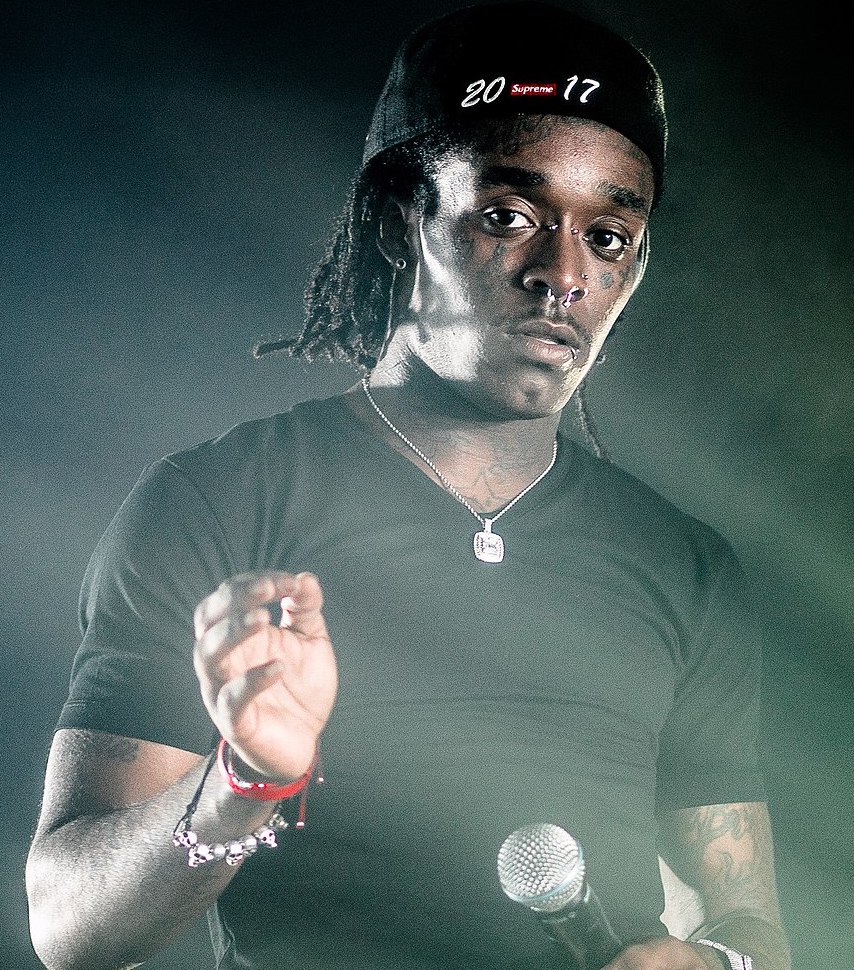 In February 2016, emerging rapper Lil Uzi Vert appeared on radio station "Hot 97" for an interview. After Uzi struggled to freestyle over the instrumental to Kanye West's "RoboCop," host Ebro Darden challenged the then 20-year-old rapper, predicting his career would "struggle" by the age of 27 or 28. Contrary to Darden's prediction, Uzi, now 25, is doing better than ever following the release of his second studio album "Eternal Atake" last month. The highly anticipated project has made a massive commercial splash, selling 288,000 album-equivalent units and tallying up 400 million U.S. streams in its first week. However, despite its commercial success, the album's songs themselves are of mixed quality. While the beginning of "Eternal Atake" is full of spirited and captivating tracks, the album's latter half suffers from a lack of originality and excitement.
Littered with short skits and futuristic production, "Eternal Atake" intends to be an interstellar concept album that features several alter egos. The album's initial track introduces the first of these characters, "Baby Pluto," who is present on the first six songs. This highly entertaining portion of the album is categorized by upbeat rap songs that sound like a rocket ship taking off. Here, Uzi showcases his rapidly-paced yet immensely fluent delivery. Although he misses an opportunity by not explicitly referencing any of the album's extraterrestrial themes, these highly energetic, club-ready tracks display Uzi's technical ability. The highlight is the second track "Lo Mein," where Uzi delivers the album's most memorable hook, amusingly comparing chopsticks to a firearm.
On the song "I'm Sorry," "Eternal Atake" switches gears as Uzi adopts a new alter ego, "Renji." With this character present on tracks 7 through 12, Uzi takes a more melodic approach with mixed results. "I'm Sorry," Uzi's apology to a past lover, attempts to be introspective yet unfortunately often reverts to common lyrical cliches. Uzi is more revered for his unique vocal style and flow than he is for his lyrics and any good-faith review of his music should take this into account. However, for a track that, on its surface, seems to be so personal, "I'm Sorry" leaves much to be desired. Fortunately, Uzi quickly reverses course on the subsequent track "Celebration Station," dropping a plethora of catchy bars over a wonderfully sliced Ariana Grande vocal sample. On "Prices," the last track of the Renji saga, Uzi delivers fiery, mosh pit equipped cadences over an instrumental that tactfully samples Travis Scott's "Way Back."
In the final triad of "Eternal Atake," beginning with "Urgency," Uzi ditches his alter-egos in favor of the Lil Uzi Vert that fans are familiar with. This set of mostly mellow tracks is meant to represent Uzi departing outer space and coming back down to Earth. However, as Uzi metaphorically descends towards Earth's atmosphere, so does the quality of his music.
"Urgency" is particularly disappointing, as it fails to capitalize on its contribution from Syd, the album's sole feature. Syd and Uzi, both talented vocalists in their own right, display little chemistry on this track and fail to harmonize effectively.
With the final two tracks, "Futsal Shuffle 2020" and "That Way" being billed as bonus tracks, "Eternal Atake" effectively ends with "P2," a remix of Uzi's 2017 breakout hit "XO TOUR Llif3." On this new rendition, Uzi incorporates a flow identical to the original "XO," making the track largely forgettable. The most intriguing elements of this song are the subtle alterations that producer TM88 contributes to its beat. Given the three-year lapse between "Eternal Atake" and Uzi's debut studio album "Luv is Rage 2," it is regrettable that Uzi couldn't conclude the album in a more creative fashion.
Despite all the aforementioned criticisms, "Eternal Atake" is still a largely enjoyable album, and its intoxicating production is impressive throughout. Uzi also shows commendable versatility in his delivery – effectively changing flows and using dramatic vocal inflections throughout the project. With 18 tracks running just over an hour, plus a deluxe edition with 14 additional tracks, "Eternal Atake" supplies a reasonable amount of new content for Uzi fans who have been craving his music. However, while "Eternal Atake" gets off to a roaring start with Uzi's animated, braggadocious rapping, the album's allure fades towards the end, as Uzi does not adequately convey the album's intergalactic concept and fails to demand his listener's attention. Because of this, the album is best enjoyed in smaller doses and useful for playlist additions.
Still, the significance of "Eternal Atake's" commercial success should not be taken lightly. While acclaimed lyricist Jay Electronica's long-awaited debut album "A Written Testimony," released a week after "Eternal Atake," garnered a mere 31,703 in first week sales, Uzi blew these numbers completely out of the water, despite coming off his own lengthy hiatus. Back when Uzi and his Soundcloud generation peers, such as Lil Yachty and Playboi Carti, emerged onto the scene in 2016, they were often dismissed by critics like Darden, who patronizingly referred to them as "mumble rappers" and predicted their style's prominence would be a short-lived phase. "Eternal Atake's" success proves that Uzi's approach is here to stay, signifying a permanent shift in the modern hip-hop soundscape.