News
Lord Jeffery Inn to Become Inn on Boltwood in 2019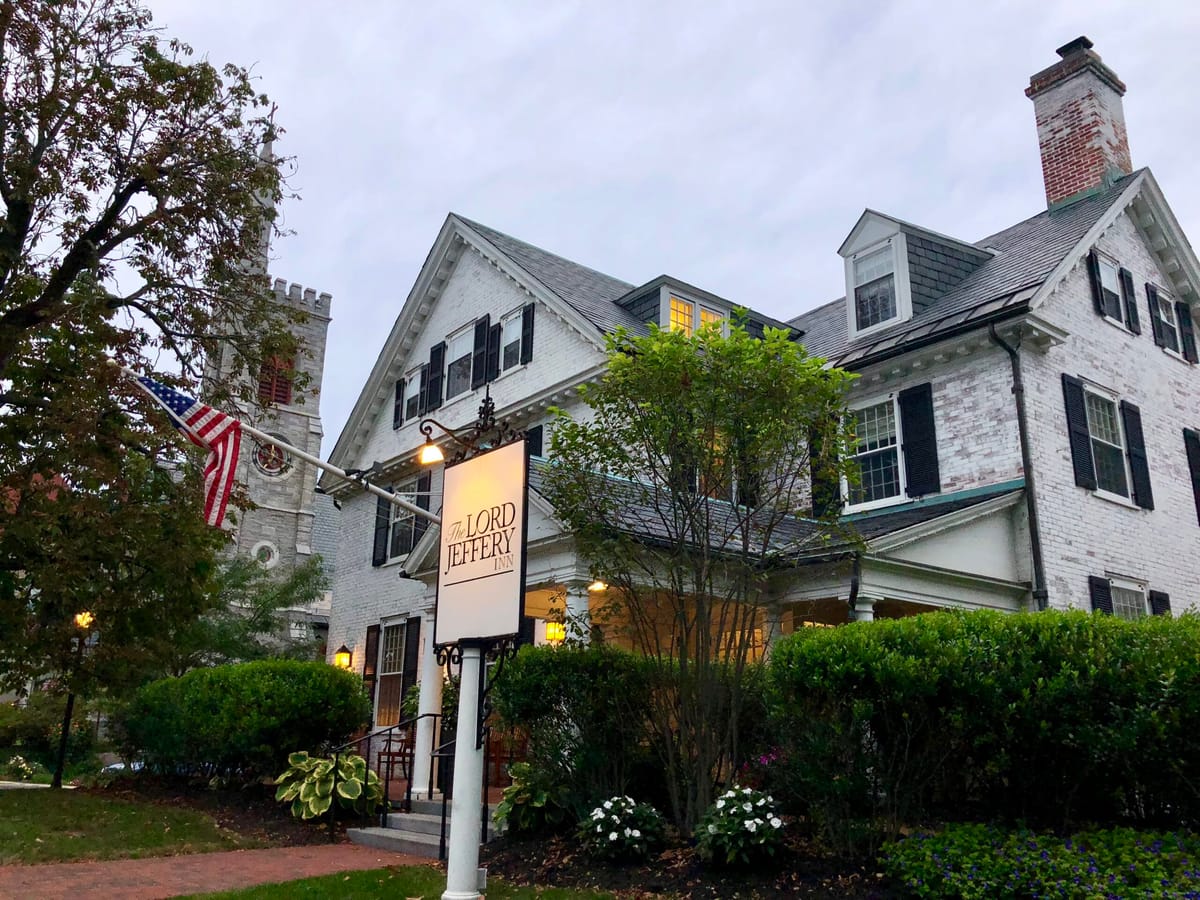 The Lord Jeffery Inn, a hotel in Amherst Center owned by the college, announced on Aug. 28 that it will change its name to Inn on Boltwood in January 2019. The decision is part of a greater process at the college of moving away from the unofficial Lord Jeffery mascot since the Board of Trustees' 2016 ruling.
The board formally declared that the college would cease to use the Lord Jeff on official Amherst communications, messaging and symbolism on Jan. 26, 2016 after students at Amherst Uprising protested the college's longtime unofficial, and controversial, mascot: Lord Jeffery Amherst, a colonial general who proposed the distribution of blankets with smallpox to indigenous people during wartime. This change also applied to the inn.
Amherst Uprising was a 2015 student movement that protested the experiences of marginalized students on campus. The movement led to a number of changes at the college, but until this summer, the inn had kept its original name. The inn is the only college-owned building where the Lord Jeffery name officially appeared.
To determine a new name, the inn's board of directors, which is comprised of college administrators, staff and alums, hired a third-party hotel branding company to facilitate the process and brainstormed over 50 new names.
"We had to be careful about trademarks and registering web pages and search terms," said the college's Chief Financial Officer Kevin Weinman.
"A number of states have towns called Amherst, and a lot of those names — Amherst Hotel or Amherst Inn — are taken," Weinman added. "We had to be creative about the sorts of names we were looking at. They had to make sense to the college and the town, but also so that we could operate it as a business."
The name change process will take place right after the new year, when business tends to slow down, Weinman said. The inn will order new signage and print materials before the transition.
"We look forward to many years of events and gatherings at the Inn on Boltwood, whose new name reflects the historic location of the inn and is consistent with the board's adopted policy to cease using Lord Jeff in official college business," Andrew Nussbaum '85, chair of the board of trustees, said in a statement.
"I like the new name and am glad the process has concluded," President Biddy Martin added in an email interview.