Arts & Living
The Magic of Pixar's "Coco": Breaking the Taboo Around Death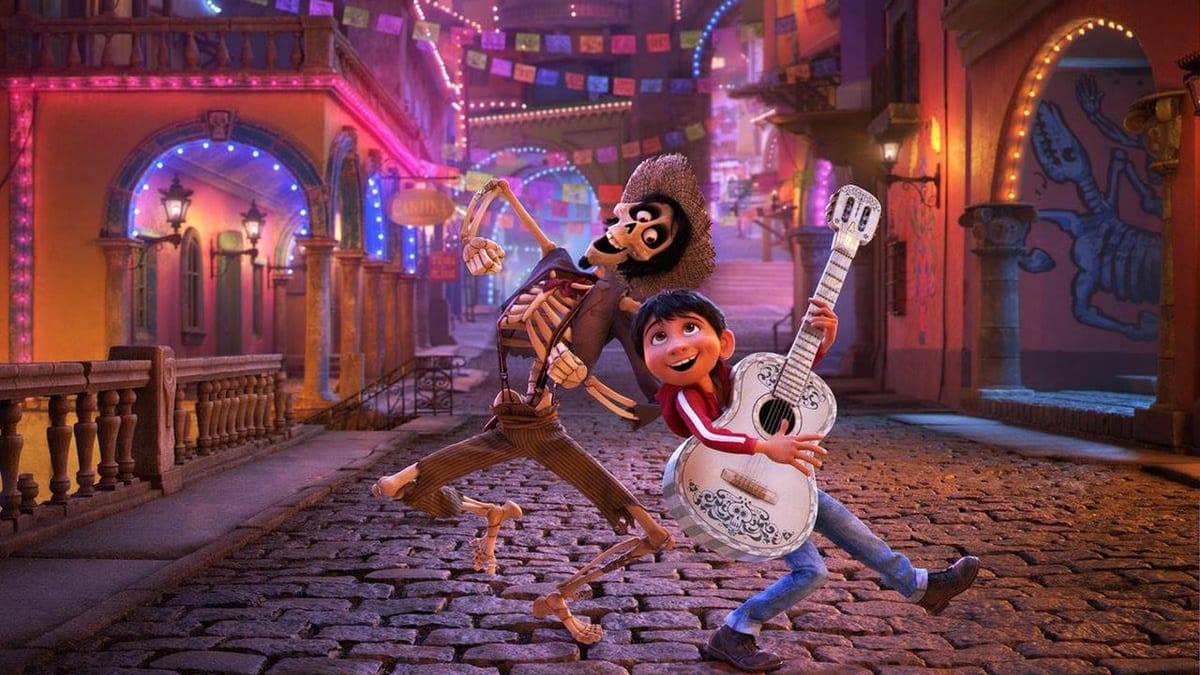 Pixar movies have a special place in my heart. One of my favorite parts about going to see one is the animated short film that precedes the actual movie. Before "Coco," however, came an original short which was neither original nor short. "Olaf's Frozen Adventure" was the short in question, and after being forced to watch twenty-odd minutes of the all-too-familiar snowman from "Frozen" bellowing about the joys of a perfect Christmas, I was more than ready for "Coco" to start.
"Coco" is a visual masterpiece. I couldn't help but marvel at the beauty of the artwork, as the bustling streets of Mexico were brought to life. The movie is also a breakthrough; it completely reimagines our belief in a pale, final death and a concrete, un-crossable line between the living and the nonliving. In the world of "Coco," the afterlife is a place of warmth, color and enchantment. And on the Day of the Dead (Dia de los Muertos), our loved ones are able to transcend that seemingly impenetrable boundary — if they are still remembered by the living.
"Coco" revolves around Miguel Rivera (voiced by Anthony Gonzalez), a boy with musical aspirations bigger than those of his family members, who insists on him joining their shoe-making business. Miguel's great-great-grandmother had been abandoned by a musician, and thus the Riveras are vehemently opposed to music, doing anything to keep Miguel from inching closer to his dreams.
Convinced that his great-great-grandfather was the legendary guitarist/singer Ernesto De La Cruz (voiced by Benjamin Bratt), Miguel refuses to give up on his music. But, after a mistake on the Day of the Dead, Miguel is inexplicably transported to the world of the dead where he meets his Abuelita (voiced by Reneé Victor), the erratic Hector (voiced by Gael García Bernal) and even Frida Khalo (voiced by Natalia Cordova-Buckley). On his journey to return back to the world of the living, Miguel must find a way to reconcile his love for his family and his passion for music.
The concept of a family-friendly animated film about death seems like an impossible idea, but "Coco" is all that and more. Pixar has a habit of making movies that bring to life inanimate objects — see the "Toy Story" franchise and "Wall-E" — but "Coco" does something else entirely; it changes our preconceived notions of a colorless and brutal death, all while managing to remain visually brilliant and heartwarmingly musical.
The tunes of "Coco" were remarkable. Miguel and Hector's duet "Un Poco Loco" was a vibrant hit, both with their audience in the world of the dead and their audience in the cinema, and Frida Khalo's eccentric and bouncy performance with dancing papayas were an auditory and visual delight. When Miguel sings a tear-stained rendition of "Remember Me" in one of the final scenes of the movie, I heard muffled sniffling from all around the darkened theater and couldn't help but think about the last time I called my mom.
Pixar also took great care when taking on this traditionally Mexican holiday by hiring over 40 cultural consultants and hosting multiple early screenings of the film in order to receive feedback.
The filmmakers have been very open about the process after receiving backlash in 2013 for trying to trademark "Dia De Los Muertos," an early title of the film. The movie slips untranslated Spanish phrases in the English version, further adding a level of awareness of the story's origin.
The film, which premiered in Mexico in early Novemeber on Dia de los Muertos weekend, has received tremendously positive reviews from Latin American viewers. The film-makers were also very considerate about pleasing their Mexican-American and Latino-American viewers, who constitute over 20 percent of moviegoers in the United States, and have been playing the Spanish dub version in select cities.
"Coco" approaches the overdone cinematic trope of family values in a way that no kids' movie has ever done before. An animation masterpiece bursting with original music and vibrant spirit, "Coco" is a must-watch.