Arts & Living
McDonald's and Music and Movies... Oh My!
The Arts and Living writers and editors were asked what their favorite piece of media was from this summer. They responded with movies, TV shows, albums and one particular BTS-themed meal at MCDonalds.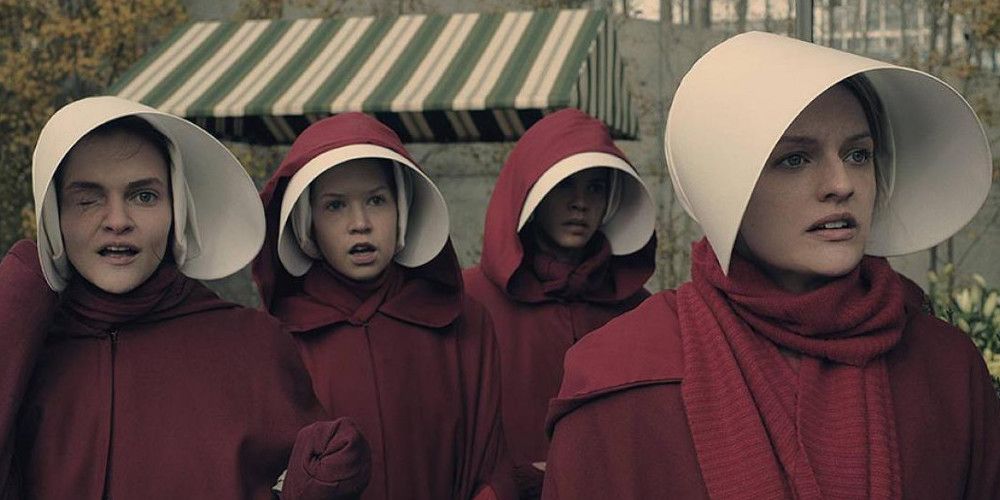 The summer of 2021 was a weird one. With widespread reopenings, Amherst students enjoyed more freedom to return to the activities and hobbies they love. But with the arrival of Covid's Delta variant, many chose to continue to take pandemic precautions, opting to stay at home and enjoy arts and entertainment from their couches. We've asked our writers and editors to share what pieces of media they were obsessed with this summer: films, TV shows, albums and whatever else they were drawn to.
This summer I had a blast exploring the music of Bruce Springsteen and the Talking Heads. I think "Born to Run" and "Stop Making Sense" will go down as two of my all-time favorite albums. I had them on repeat all summer. I was also blown away by "The Wire," one of the most powerful shows I've ever had the pleasure to watch.
—Robert Bischof '25
As an avid fan of anime, this summer I was glad for some time to read manga, the black-and-white comics which are the source materials for many popular anime programs. I found a new favorite: Gege Akutami's "Jujutsu Kaisen," which embraces a rough but fluid and tactile art style. I also read some classics that I had overlooked in the past, like "Berserk" by Kentaro Muira, who passed away in May, and some of my old favorites, like "Mob Psycho 100" by ONE. I highly recommend all of three of these, even to those who are unfamiliar with the medium and genre.
—Alex Brandfonbrener '23
The Green Knight" is one of the most interesting films I watched over the last summer. Loosely based off of the 14th century Arthurian legend "Gawain and the Green Knight," the film transforms Sir Gawain — that story's image of the valiant perfect knight — into a rash and brave, but not particularly wise or virtuous youth. Gawain is played brilliantly by Dev Patel, and the film's emotional core comes from the constant push and pull between his desire for greatness and his fear of the consequences of the adventure he has committed himself to. While Gawain is well-acted and does an effective job of calling traditional hero narratives into question, his many flaws can make him an infuriating protagonist to watch. Still, the whole film makes up for any character issues with its visuals, which combine beautiful backdrops with striking CGI to pull viewers in.
—Theo Hamilton '23
After wrapping up a busy spring semester, this summer proved the perfect time to catch up on new comedy releases and stand-up specials that popped up during the pandemic. From the abundance of specials decorating my recommended page on Netflix to old SNL clips of Colin Jost and Michael Che on YouTube, the internet has no shortage of comedic content to enjoy, most of which I happily did.
—Brooke Hoffman '23E
I spent a lot of time this summer watching movies for my research on Latin American Cinema, so it's only fitting that  I share some of the spoils with our readers! Among the best movies I watched and rewatched are Alfonso Cuarón's "Y tu mamá también" and Ciro Guerra's "Abrazo de la serpiente" or "Embrace of the Serpent." I also binge-watched "American Horror Story: 1984" with friends, which I highly suggest doing. Finally, I also really loved obsessively listening to WILLOW and Japanese Breakfast's new albums, "lately I feel EVERYTHING" and "Jubilee."
—Yasmin Hamilton '24
After watching the three previous seasons of "The Handmaid's Tale," I hoped that the fourth season would reconcile June (Elisabeth Moss) and her revenge. While there is no tearing down of the patriarchy as I had hoped, bitter-sweet happiness does emerge when  June and the other victims of Gilead descend on Fred Waterford (Joseph Fiennes). There's something about Moss' dark smile and the flailing limbs of her confidants as he gets his comeuppance that I found eerily satisfying. While I watched them from the edge of my seat, I found myself quietly whispering, "Praise be."
—Brianne LaBare '25
Over the summer, I took an interest in Boards of Canada,"a Scottish ambient EDM group from the 90s and 00s that makes heavy use of sampling and breakbeats. They have a very eerie vibe that fits well with a lot of the abnormally dark, smokey and rainy weather that I had experiencedback home.
—Milo Leahy-Miller '24
The McDonald's BTS meal—a partnership between McDonalds and the popular Korean boy band—became a world-wide craze this summer. The meal consisted of McNuggets, french fries, a soft drink and two special sauces: Sweet Chili and Cajun. While I thought the taste was not exactly "dynamite", the novelty of owning BTS-branded paper bags and cups made the ten-minute wait worthwhile
—Honon Lee '25
It isn't anything new, but this summer I became obsessed with the band Car Seat Headrest. I frequently find myself addicted to new bands and albums as I discover them, but this band hit me in a way that I hadn't felt before. The vulnerable lyrics, catchy hooks and inventive song structures made this lo-fi pop indie rock band my go-to all summer long.
—Michael Mason '25
Over the summer, I decided to rewatch all my favorite Studio Ghibli movies and all the ones I never had before. While rewatching my childhood favorites such as "Howl's Moving Castle" and "Spirited Away," I found a newfound appreciation for Hayao Miyazaki's method of making films appealing to children and adults alike. Miyazaki creates a world that appreciates the little things of life — going on a picnic with your family, drinking a warm cup of tea, and basking in a field of flowers — but also manages to create an overarching narrative and deconstruction of humanity as a whole.
—Tapti Sen '25