News
New Space in Wieland Hall Dedicated to Asian Students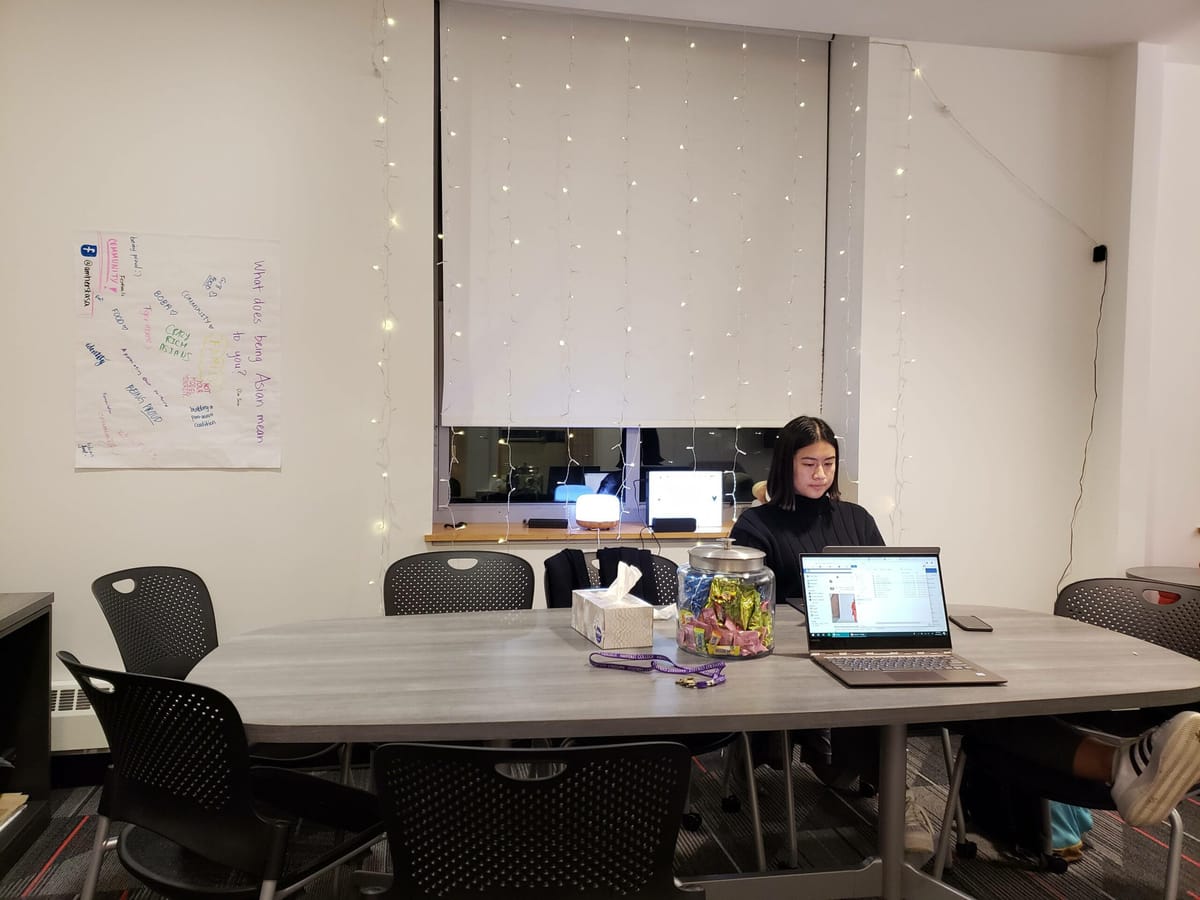 After months of student planning and activism, a new dedicated space for Asian students will launch this semester. The space, located in Wieland Hall, will have its grand opening later in November.
The new site is intended to increase Asian students' visibility on campus and provide a physical gathering location for the Asian Students Association (ASA), the South Asian Students association (SASA) and the Korean Students Association (KSA) to hold meetings.
The location in Wieland was previously used as an apartment for a professional staff member. Leaders of the Asian affinity groups recently furnished the room with two red couches, a large gray table that seats eight people, four futons and a couple other tables. A bathroom is also located in the space.
Prior to repurposing the space, Asian student groups often competed with other organizations on campus to squeeze into multi-purpose areas like the Chapin lounge for meetings.
"A lot of weeks we did not have meetings because we couldn't reserve the space. I think this space really minimizes [the chance of] that," said Swati Narayan '20, president of SASA.
Though Asian and Asian-American students had advocated for the creation of a space for years, an April 2018 editorial published in The Amherst Student and written by representatives of ASA, KSA and SASA kickstarted the development process.
In the article, the Asian student groups argued that though Asian students were the largest minority group on campus, the college provided very few resources for their on-campus experience.
Olivia Zheng '20, now senior chair of ASA, explained the groups' reason for writing the article. In a 2017 meeting with President Biddy Martin, Zheng said, Martin had expressed enthusiasm for creating such a space.
"And then a year passed and there still wasn't a room," Zheng said, "so the reason we wanted to write a letter was to be able to be more public about it and therefore keep the administration more accountable."
The presidents of the Asian student groups agreed that the administration was very accomodating in response to the demands outlined in the editorial.
Zheng praised Angie Tissi, associate dean in the Office of Diversity and Inclusion, saying that she "was really great about working with students and advocating for them, as opposed to some higher-up administrators who might not feel as connected to individual students."
Tissi said that the article "turned into an immediate invitation to meet with students. Once that happened, I reached out directly to students within those organizations … and I talked with them about what they needed and what they were looking for."
She added that "the space was really driven on student activism and the need to create spaces that allowed for visibility — allowed for access, allowed for community to come together and also … have a sense of shared responsibility."
Though Tissi noted that she "might've been the person that helped execute it," she acknowledged that "there were a lot of people at the table who helped figure out how to do this and make it a successful space and hopefully make it a space [Asian students] can work with."
In a group interview, the presidents of the affinity groups said the space will make it easier to hold meetings, host events and foster collaborations between groups.
The student leaders also noted, however, that the administration still had more to do to accomodate Asian students and marginalized students at large.
"[The administration] likes to tout diversity, but it doesn't provide the resources and accessibility for diverse, low-income, first-generation, [people of color] groups to actually be able to navigate college," said Kevin Zhangxu '20, junior chair of ASA. "Especially as an elite liberal arts institution — I think this is one step."