News
Novelist Finds Inspiration in Lived Experience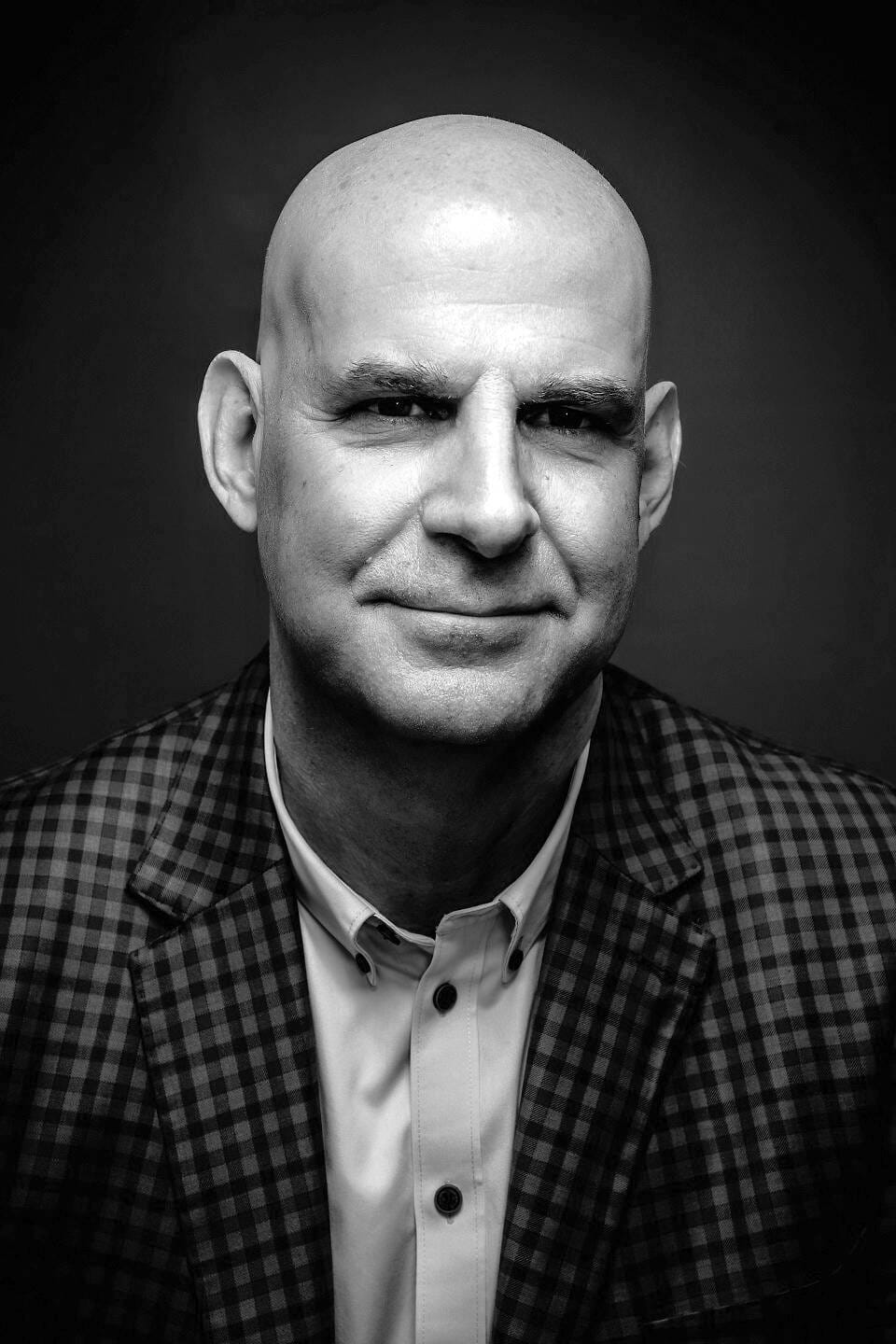 How does one become a writer? For Harlan Coben '84, the path was less straightforward than he expected. Despite his current status as a globally-acclaimed author, Coben hadn't even entertained the possibility of writing professionally until the summer before his senior year at Amherst. And even after that, it took Coben eight years after graduation to begin writing full-time.
Since then, however, Coben has progressively acquired a massive following. With his 30 books selling over 70 million copies around the world, Coben has won awards in several prominent mystery novel competitions, topped the New York Times Bestsellers list several times and collected a slew of famous fans ranging from President Bill Clinton to former First Lady Barbara Bush. His most famous works include the mystery novels "Tell No One," "Fool Me Once" and "Six Years."
Even now, Coben continues to expand his audience, recently launching three short shows for a Netflix miniseries and securing deals for several more. In light of this success, it isn't wrong to consider Coben one of the most distinguished authors alive today.
Perhaps the most striking aspect of Coben's career is the shift from having no interest in writing whatsoever to being a renowned novelist. Yet, when speaking with Coben, it seemed clear that the values and experiences he'd developed through his formative years, including those he cultivated while at Amherst, were crucial in both his transition to authorship and his style of writing today.
Learning to Think A New Jersey native, Coben attended Livingston High School. There, his passion for basketball took up a large part of his time. As it turns out, basketball was one of the main reasons Coben ended up attending Amherst — he was recruited and "thought it would be a fun place to play." Amherst's academic reputation and tight-knit community also played key roles in the decision.
"A big part of [why I came to Amherst] was I wanted something small. I liked the idea of smaller classrooms and more personal interactions with professors," he recalled.
Coben admitted that he felt somewhat nervous when he first came to Amherst. "I think like most students, I didn't know what the challenge was going to be in terms of the academics," he said. Nevertheless, he quickly adjusted and found a home in the political science department, eventually deciding to major in the subject.
Three professors — Austin Sarat and William Taubman in the political science department, as well as Gordon Levin in the American studies and history departments — had particularly significant impacts on him during his time on campus. Describing Levin, Coben remembered that "he was a very special teacher and taught about looking at all the different signs, having respect for everybody who spoke, giving them their due."
Sarat, with whom Coben took a course almost every semester, recalled Coben's memorable personality. "He was smart and independent, interested in thinking things through on his own terms. Because he was witty and irreverent, conversation with Harlan was always a real pleasure," Sarat said.
Coben also credited the broader academic environment at Amherst with imparting upon him several important lessons that have been essential to his work as a novelist. "I think the thing that I learned there most was the ability to think critically, which, to this day, is what I continue to do," he said. "My novels are very much about problem-solving, listening and engaging with others and seeking all the different ideas and figuring out via critical thinking which one is the best."
"You have to see all the arguments. You have to have empathy for the different positions, and that's a big part of writing," he added. "I have to get into the skin of every character that I have. I have to make sure that I can speak from their viewpoint."
Outside of the classroom, Coben took part in a variety of activities, including writing and editing for The Amherst Student and, of course, playing basketball. Even at Amherst, his penchant for writing and commitment to excellence were on full display, as he both served as editor for the opinion section and was inducted into the New England Basketball Hall of Fame.
Becoming an Author After graduation, Coben worked at his family's travel company, setting up trips and vacations for people travelling overseas. Coben had already started writing casually during his senior year; his experience working at that same travel company during his college summers inspired him to produce his first unpublished work.
Coben had also started to consider the idea of writing professionally but was worried about the practical implications of dedicating all his time to it. "It's not that I didn't want to be a writer," he said, "but I couldn't make a living out of it." As a compromise, Coben decided to use his free time to write. "I wrote on the side, which is frankly how I recommend people start," he explained. "You always have time to write. If you don't have time to write, it means that writing isn't that important to you. You don't have to be writing full time to be a writer. In fact, almost every novelist that I know who's now successful starts off writing their first novel while they were doing another job."
While Coben was still working for the travel company, he released two books — "Play Dead" and "Miracle Cure" — to minimal success. Still, Coben continued to write, and in 1995, he released the first volume of his Myron Bolitar series, "Deal Breaker," which quickly achieved critical and commercial success.
It was just before the publication of "Deal Breaker" that Coben switched over from his travel job to writing full-time. However, this shift was born more out of necessity than choice. "There was a little controversy surrounding the business, and I ended up losing my job," he said, with a slight laugh. "I was also starting to grow enough as a writer that I thought maybe it was worth it at this time to really take the bigger shot."
Clearly, his gamble paid off. In retrospect, Coben believes losing his job might have been just what he needed to achieve success. "I often say there are three things that make a writer. Two are obvious: inspiration — being inspired to write — [and] perspiration — doing the work. [And] the third most important is desperation," he said, again with a mild chuckle. "I'm not really fit to do anything else, like hold a real job."
Incorporating Amherst Reading Coben's books, it's fairly evident where he draws influence and inspiration from. It's hard to imagine that someone like the character of Myron Bolitar isn't loosely based off of Coben and his own experiences, for example. Coben doesn't deny any of these similarities, though, and instead embraces them.
"All writers take their own experiences and then filter them through some prism, because that's all we know, really," he said. "It's all just been part of my fabric and makeup."
Coben was especially explicit about the influence that his time at Amherst had on his writing. He pointed to his 2013 stand-alone novel, "Six Years," as well as his upcoming work, "Run Away," as the main examples. Both are set at Lanford College, a representation, Coben said, of Amherst College. "It even had a Judie's Restaurant nearby, spelled the same way," he said. "In fact, at the end of the [new] book, I did one of those search-and-replaces, and just replaced the word Amherst with the word Lanford."
Even outside those two books, the effect of Amherst on Coben's writing is clear. Coben indicated that some of his Amherst peers inspired characters in his books, such as his close friend, James Bradbeer '84, who served as the model for the character Win Lockwood III in the Myron Bolitar series. He also noted that he would often include the names of his Amherst classmates throughout his books.
Amherst's impact also extends past what can be seen directly in his books, Coben said. He cited several other famous authors that attended Amherst at the same time as him as evidence that there was "something special" about the campus regarding the development of literary skill. Among them, he mentioned knowing Dan Brown '86, David Foster Wallace '85, Chris Bohjalian '82 and Susannah Grant '84.
"I think there was something about the campus at that time that was sort of stressing that kind of expression," he said.
None of these are what Coben thinks is most important about his time at Amherst, however. He reserves that title for his wife, Anne Armstrong-Coben '85, whom he met at Amherst. Armstrong-Coben proved pivotal not only in Coben's personal life but also his career, acting as their family's primary breadwinner while Coben transitioned to writing full-time.
Looking to the Future Right now, Coben "wants to continue doing what [he's] doing." And he's certainly doing a lot. Even beyond his 30 novels and three TV shows, Coben is gearing up for more creative work. "I have one novel every year," he said. "I have a deal with Netflix, so I'm doing more TV shows both here and overseas. The career's never been busier."
Coben constantly strives to balance his heavy workload with spending time with his family and friends. "I have four children that are growing. One's out of college, two are in college and one will be heading to college, so personally, I just hope to continue to grow as a person, like we all should be doing," he said. "[I'm] trying to every day be a kinder and better human being. If you do that, you hope the rest will fall in place."
As for staying involved with Amherst, Coben often visits and displays pride for his alma mater in various other ways. "Since I'm class of '84 and my wife is class of '85, we go to two out of every five reunions. Last time I was up, I was actually speaking about leaving my papers to the library, which I plan on doing," he said. "I'm just a proud alum. I've even got my new Amherst College Mammoth[s] shirt that I was wearing the other day."
His busy schedule doesn't leave much room for free time, though."Part of being a writer is you always feel guilty when you're not writing," he said. "Writing and family are the two things that I do most. I enjoy travel, I enjoy vacation time, but usually if I do that, it's with the family. I play a little bit of golf, and I'm terrible at it."
"For me, it's always been about balance. I'm writing well, my relationships with my friends and family are doing well, my health is well — I try to keep those in balance," he said.
"If I'm not writing well, the rest seems to go out of balance, so hopefully, I won't retire. I'll hopefully continue to write."