News
Overenrollment in Class of 2022 Leads to Triples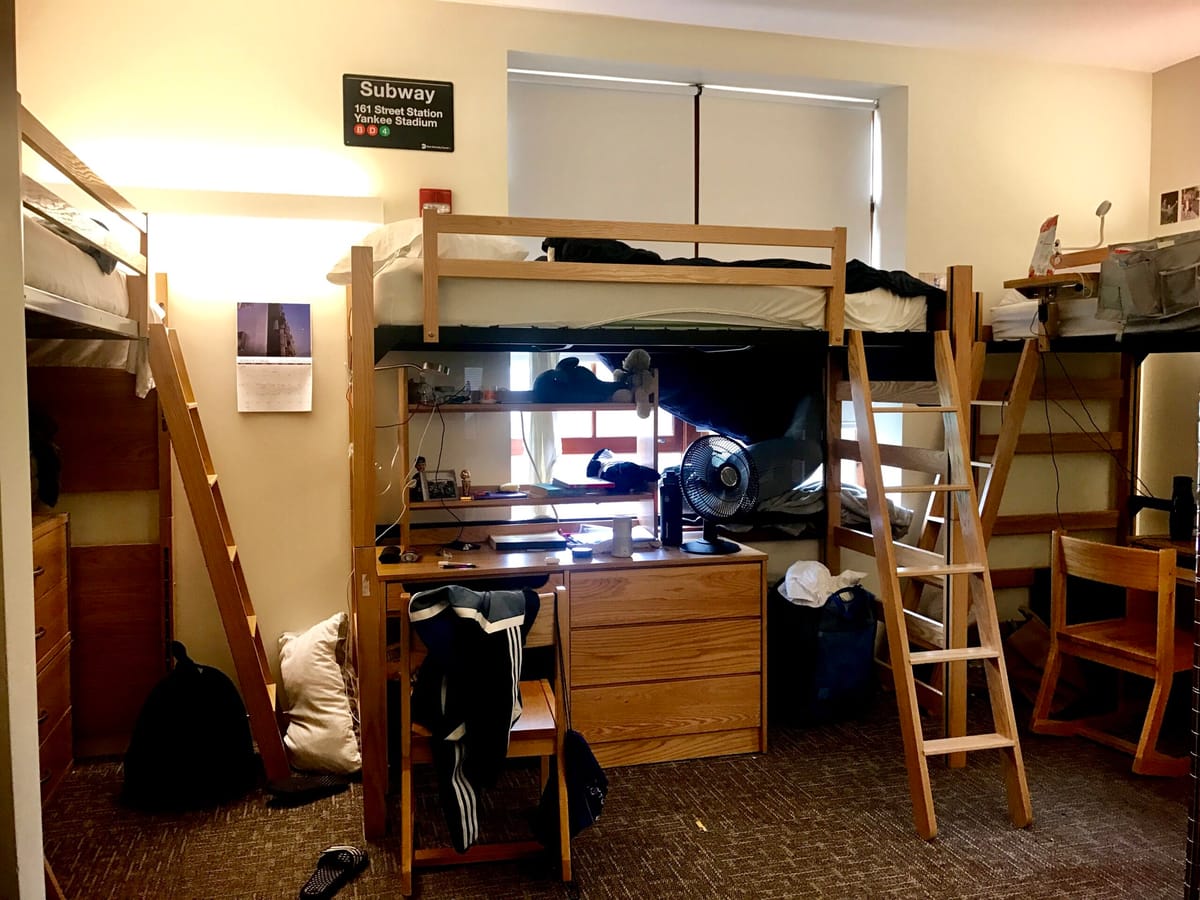 Sixty first years are living in triple-occupancy dorm rooms in the first-year residence halls this year because of overenrollment in the class of 2022.
Though the Office of Admissions initially anticipated a class size of 460 to 485 students, 497 students matriculated into the class of 2022, producing a yield rate of about 40 percent — 3 percent higher than expected.
Dean of Admissions and Financial Aid Matthew McGann noted that the issue of overenrollment is not exclusive to Amherst. Colleges across the country, particularly other NESCAC institutions, are also seeing higher-than-expected yield rates for incoming classes.
While this surge in applicants occured systematically, McGann added that yield rates are a product of individual choices and are therefore unpredictable.
"Yield prediction is challenging because the students who we admit to Amherst have a lot of great options," he said. "There's some degree to which you can predict that, but at the end of the day, it's a very human process and it's a very individualized set of decisions."
The class of 2021, for example, witnessed a lower-than-anticipated yield rate, which led to an increased number of acceptances from the waitlist. While a low yield rate relies on the waitlist to reach the target class size, a high yield rate can prompt a variety of scenarios. Some schools with dramatically higher yield rates might encourage students to take a year off, while others choose to be stringent with final grades and deposit deadlines, rescinding students from the class. McGann insisted that the decision to house students in triple rooms was the best-case scenario for overenrollment.
"What we've got going is the ideal," McGann said. "All the first-year students are living together on the first-year quad, they're coming in the year that they intend to enroll in college and we're treating students fairly and equitably."
Chief Student Affairs Officer Hikaru Kozuma also lauded triples as the best choice, noting that triples presented the least disruptive option.
"Although [triple rooms] were not ideal, we tried to minimize the number of disruptions for students, including those who were housed in a triple," Kozuma said.
To compensate for the inconveniences that living in a triple room might provoke, affected students were provided $500 in ACDollars.
The limited amount of space in triple rooms posed a clear problem, Kozuma said, but each room on the first-year quad was examined to ensure that the biggest spaces were used as triples. He also emphasized that square footage alone could not provide a fair representation of the room — room visitations by staff throughout the summer were also crucial to gauging the general feel of the rooms.
"You can see blueprints and you can see square footage, but once you get into the room you can see how it actually works," he said.
In addition to room size, location was considered to avoid putting an extra burden on resident counselors in first-year dorms. Triple rooms were spread across the first-year dorms rather than clustered in one area in order to distribute the high number of students more evenly across RCs.
Willie Cohen '22, who was assigned a triple room in Charles Pratt Dormitory, said that his living arrangement was better than he expected.
"It hasn't been that bad," he said. "There are one-room doubles with less space, so I guess we lucked out."
Bernardo Luna '22 echoed this sentiment. After working with his roommates to loft their beds and move their desks into alcoves, Luna's reservations about living in a triple were diminished.
"Living in a triple was something I was anxious about and believed would cause problems. The opposite has been true and my roommates and I are getting along fine," Luna said.
While housing shortages posed an issue for this year's first-year class, Kozuma doesn't think that the problem will carry on to upperclassmen housing in the future.
He said that there are always enough rooms even if it initially seems tight, because students tend to make last-minute decisions to go abroad or take a semester off, creating space throughout the year.
"It's never the case that every single room on campus is filled 100 percent of the time," he said.