Arts & Living
The Panini Press Offers Unique Alternatives to Student Dining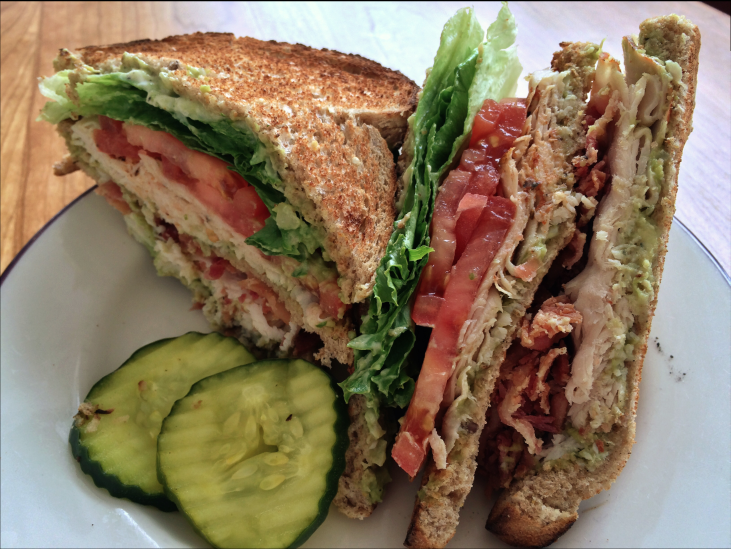 After a semester-long hiatus, your favorite tips and tricks for eating at Val are back! This week's theme is sandwiches. Of course, sandwiches are a staple food item during lunchtime because they're relatively easy to make and are very portable. The only thing that makes the convenient lunch better is making it hot — and that's where the panini comes into play. While I'm sure all students have traveled over to the panini press at some point during their time at Amherst, here are some ways to take your ordinary sandwich to the next level.
The key to making a good panini is having the perfect temperature of the grill and right amount of pressure on the sandwich. Make sure the grill is set to around 310 degrees. Once the sandwich is assembled, cover it with parchment paper and lightly close — don't push it down — the panini press for five to six minutes, or until the cheese melts. The aim is to gently heat the entirety of the sandwich in order to melt the cheese, rather than smashing it all together, while also getting those desired grill marks.
Regardless of if you decide to venture to the panini machine, or stick to the ease of the cold sandwich, here are a couple recipes to try during your lunch break.
Triple Turkey Club with Spicy Guacamole Sauce
3 slices of whole grain bread
3-4 slices of bacon
4-5 pieces of turkey
3 slices of tomato
2 pieces of lettuce
Spicy Guacamole Sauce
3 parts guacamole
1 part sour cream
Frank's Red Hot
Salt and pepper
Instructions: Make the guacamole sauce by mixing 3 parts guacamole to 1 part sour cream, adding a couple dashes of Frank's Red Hot and seasoning well with salt and freshly ground pepper. Toast the bread until it is golden brown. Assemble the sandwich by topping one piece of bread with the guacamole sauce, bacon and turkey. Then add another piece of bread, guacamole, turkey, tomato, lettuce and then a final piece of bread spread with guacamole. Eat with a side of pickle spears for that nostalgic deli experience.
Italian Panini with Tangy Pesto Mayonnaise
2 slices of sourdough bread (or peasant
bread)
3 slices of salami
3-4 slices of ham
2 slices of provolone cheese (can be substi-
tuted with Swiss)
Handful of arugula (or spinach)
A layer of roasted red peppers (found in the
Lighter Side)
Drizzle of balsamic vinegar
Pesto mayonnaise
1 part mayonnaise (can be substituted with
Greek yogurt or sour cream)
1 part pesto
Spoonful of Dijon mustard
Lemon wedge
Salt and freshly ground black pepper
Instructions: Mix the pesto mayonnaise by combining 1 part mayonnaise to 1 part pesto, adding a spoonful of Dijon mustard, splash of lemon juice and season with salt and pepper. Spread a healthy spoonful of the pesto mayonnaise on both slices of bread. Add a slice of provolone cheese to each side, then the salami on one side and ham on the other. Layer on the roasted red peppers and arugula and drizzle the open sandwich with balsamic vinegar. Once the sandwich is assembled, cover it with parchment paper and lightly close the panini press for 5-6 minutes (it's worth the wait!) or until the cheese melts.
Honey Ham and Apple Grilled Cheese
2 slices of sourdough bread
Dijon mustard
4-5 pieces of ham
2-3 slices of cheddar cheese
1 sliced Granny Smith Apple
Drizzle of honey
Cherry jam (optional)
Instructions: Spread the Dijon mustard on both slices of bread, then layer the cheese and ham evenly on both sides. Thinly slice a Granny Smith apple and distribute evenly on both slices. Add the chunkier part of the cherry jam to one side (if it is too wet, it will drip and cause your sandwich to be soggy). Drizzle over the top with honey. Stick in the panini press for 5-6 minutes. or until the cheese begins to melt.