News
Remote Classes Begin as College Adjusts to Coronavirus Changes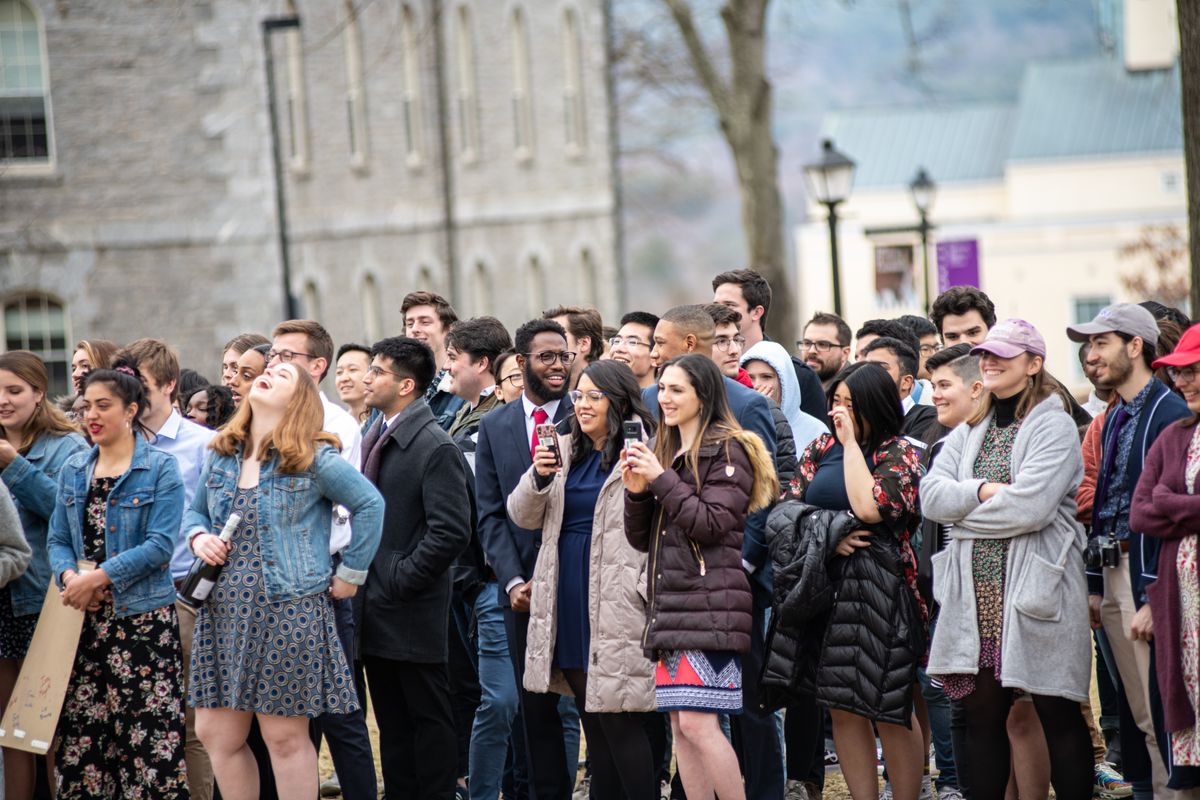 Since the college first announced its plans nearly three weeks ago to move towards remote learning in response to the nationwide coronavirus outbreak, shifts in grading policy, virtual class format as well as staff responsibilities and compensation have come rapidly. As these developments occur, students and staff have made efforts to reconcile the abrupt end to the semester while administration pushes to move forward with the new normal.
While campus changes persist, the state of Massachusetts remains in the state of emergency declared by Governor Charlie Baker on March 10. According to the Massachusetts Department of Public Health, there are 2,417 coronavirus cases and 25 deaths in the state as of publication time, with upwards of 20,000 individuals tested for the virus. Seventeen individuals have tested positive for the coronavirus in Hampshire County, according to the Johns Hopkins University coronavirus tracking map.
In the most recent of administrative decisions around academics amid the coronavirus, the faculty opted to extend the Flexible Grading Option (FGO) for the spring semester, allowing students to opt for a pass/fail on their transcripts in the place of their letter grade, as Provost and Dean of Faculty Catherine Epstein emailed students and faculty on the evening of March 26.
The college faculty voted overwhelmingly in favor to change the school's grading policy to the FGO on March 26. "All classes during the spring 2020 semester will be treated as though the FGO has been elected," wrote Epstein in an email to the community. Epstein stated that "The FGO enables students to decide whether or not to keep a grade they earned in a course after the grade is posted, or in the case of any passing grade, to elect to receive a pass ('P')." The email did not explicitly state whether FGO classes could be used to fulfill major requirements.
In an email interview with The Student, Epstein clarified that the decision "is up to individual departments, but it is my hope that all departments will allow classes in which students have received a pass to count toward the major, this semester only." Epstein also noted that the use of the FGO this semester will not count towards the FGOs regularly allotted for students, and if a student has previously selected an FGO for a course this semester, "that FGO will be 'refunded' to the student."
Another recent email announcement from Dean of Students Liz Agosto confirmed that the college will also reimburse students for resources, room and board costs that will not be used during the remote-learning period for half a semester. Agosto wrote in her email to the student body that the refunds were determined on a pro-rata basis, with the maximum credit a student can receive capped at $3,840. At a minimum, $1,750 will go to all students, including those whose family contribution is zero.
On March 23, President Biddy Martin sent an email announcement to the senior class that commencement would be postponed indefinitely. "The senior events leading up to commencement at Amherst and the ceremony itself are longstanding and glorious traditions … We will find the best time and the right way to make a meaningful commencement happen for you," she wrote in the email, which was later forwarded to the entire college community, adding that the college is soliciting ideas for how to best celebrate commencement at a later date. In the campus-wide email, Martin added that the on-campus reunion will also be canceled.
Though disappointing to the senior class, the announcement was not unexpected. Derek Schneider '20 had already met with Director of Student Activities Paul Gallegos prior to the announcement to plan an impromptu celebration for the senior class prior to students' departure from campus on March 18. In a meeting with Gallegos, Schneider asked for a sound system for student and faculty speakers at the event. Over concerns about a large community gathering amid the spread of the coronavirus, the college did not initially give Schneider support. But after publicizing the event on Facebook and in private senior class group chats, momentum shifted in Schneider's favor. Hearing about the event, members of AC Choral Society Charlotte Blackman '20 and Emily Sa '20 reached out to Schnieder and volunteered their group to perform at the event. Gallegos also offered funds to pay a photographer for the Olio yearbook to document the student-led event.
Just two hours before the event took place on Thursday, March 12, Gallegos confirmed that a speaker system could be provided for the event. Schnieder sent Martin an email asking her to speak at the function, to which she agreed. Although he asked students to wear what they would have worn to commencement, Schneider noted his amusement when he saw seniors wearing bathrobes in place of graduation gowns. Following songs from the Choral Society, Martin addressed the students who attended the gathering.
"Thank you for doing this for yourselves. I'm not allowed by rules and policies, but I'm very happy to have been invited to say a few words. I wish this were not the departure, and I wish you were not having your final semester play out this way," she said. "I know that this is a very hard time, but as I said in the beginning, I love your spirit; I love that you're out here celebrating one another and yourselves. And by virtue of the power vested in me by the Board of Trustees of Amherst College, I declare you the greatest class ever."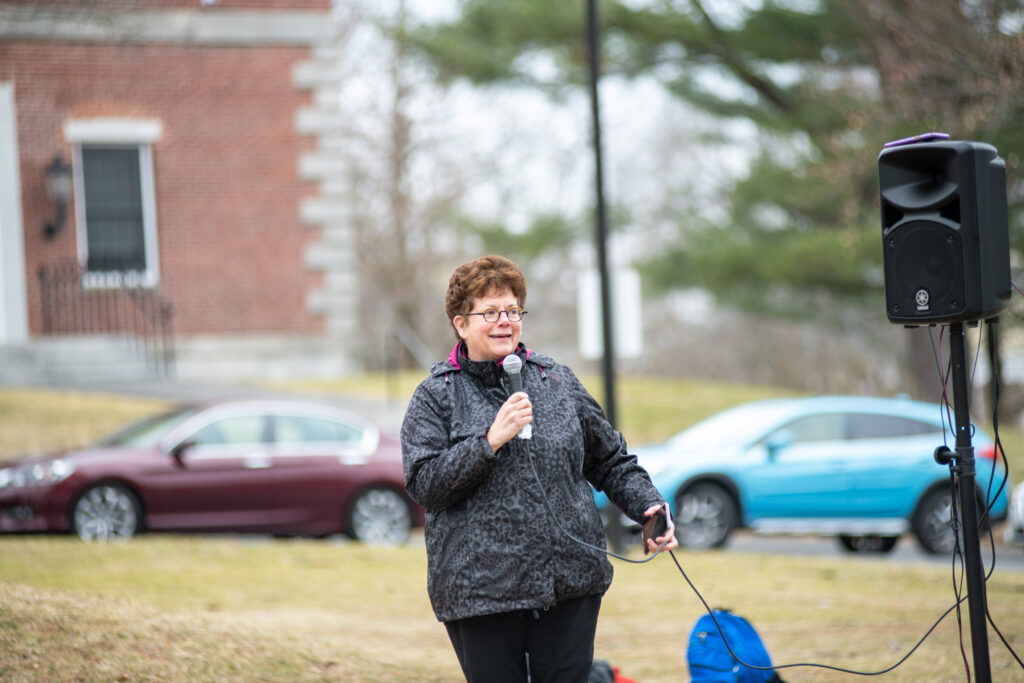 As students have grieved over the loss of the spring semester, staff at the college continue to adjust campus life as the coronavirus develops. On Sunday, March 15, Martin sent an email to the community announcing that the college would shift to a remote work model for staff than earlier expected. By Tuesday, March 17, the college moved to remote work and by Friday, March 20, only those deemed by the college as essential staff would be allowed on campus and have access to campus buildings.
Essential staff members will be given a 25 percent premium in addition to their hourly wage. "Starting Sunday, March 22, non-exempt staff who are deemed essential and specifically required by their supervisors to conduct all of their work on campus will be paid a 25 percent premium in addition to their hourly wage," the college's COVID-19 FAQs webpage states. This temporary premium pay program is in effect until May 24. It will be reassessed regularly as the college's operational needs — and, therefore the need for essential on-campus staff — evolve."
Though all of the college's libraries are closed to the community, staff continue to work in Frost Library. The only physical operation taking place on campus is the digitizing of the library's extensive materials so that classes that require the use of reserves and shared textbooks can continue operating. The library has already digitized materials for over 80 classes, entailing over 250 e-reserves and 120 physically scanned pieces of text.
Susan Kimball, head of access services at Frost Library, said that the library is running out of materials to digitize for classes and is now beginning to look to new projects for the library at a time when nearly all of the staff is to remain off-campus. "Once we've helped transition students and faculty to using the library in this new, remote environment, then we have ideas about how we will shift our attention. There's endless work we could do in the library," she said. Once the library transitions to a completely online library, Kimball sees an opportunity to take on important projects that are otherwise secondary.
The shift to remote work has proven difficult for both students and staff, Kimball added. According to Kimball, the human resources department has been sending out material to staff with technical and emotional guidance for working remotely. "It's very easy to feel like you are always on when there is no physical separation between your work life and your home life," she said. "It is an important problem to consider for both faculty and students, all of whom will be operating electronically and remotely."
"Some people rely on physical space, but there is no kind of mental switch that turns off anymore," Kimball continued. "I walk out of the room and walk back into the room and I might be looking at my computer. The same computer that people may use for their work, they may watch Netflix on. It will be difficult to navigate the difference between work life and home life when a person is unable to leave their home."
As departments like the library work to provide academic support to those working remotely, other staff members tend to responsibilities still left on campus and navigate the shifting dynamics of the virus. Scott Colby, a custodian at the college, will return to work on the week of March 30 as part of a rotating 12 person team tasked with cleaning and disinfecting Amherst's operational buildings. Previously, Colby's work had consisted of cleaning academic buildings in the early mornings and Charles Pratt Dormitory from mid-morning into the afternoon. In Pratt, he would clean its bathrooms once a day and its showers once a week. When he comes back to campus next week, Colby has been told that he will be cleaning the bathrooms four times a day and the showers three times a week for one of the three dormitories, Moore, Morrow and Morris Pratt — the buildings that house the 200 students remaining on campus.
Colby is worried about the state of the world as the virus continues to unfold at rapid rates, but he is less worried about returning to campus next week. "It's getting scary out there," he said. "But as far as I know there is nothing on campus, and that at least eases my mind on going back. I feel as though it's my job, so I don't want to say no," he said.