Arts & Living
Rihanna's "ANTI" Demonstrates a Newfound, Bold Individuality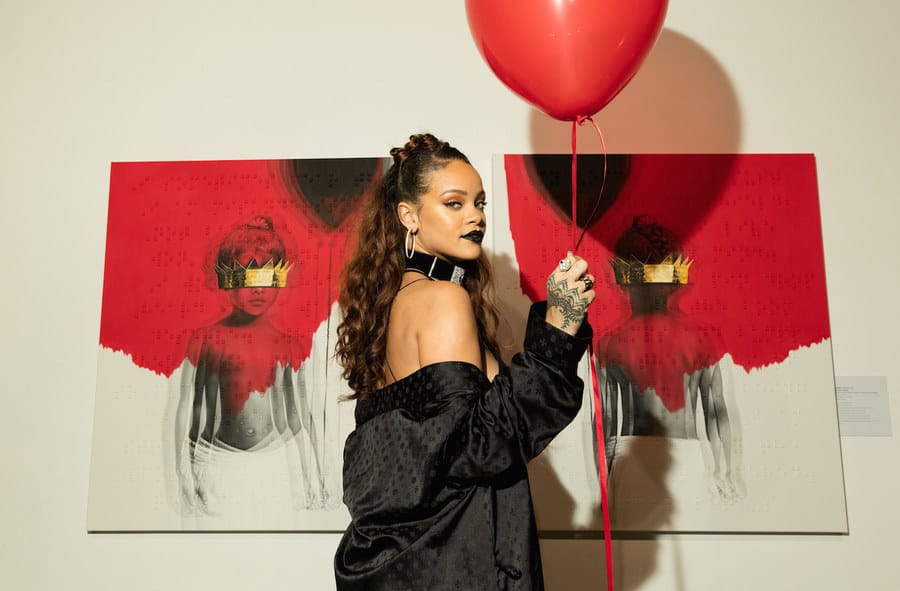 It is extremely difficult to find someone today who has never heard of Rihanna. Whether you have seen her in the tabloids or fashion blogs, watched her in Star Trek or been a long-time fan of her music, there is no doubt you've at least had some contact with the multi-talented and incredibly beautiful pop star. Originally coming off the success of a string of singles (which are oddly missing from her new album) and a critically acclaimed children's movie entitled "Home," Rihanna is now everywhere in media and has become a household name.
Fortunately, there was a time when Rihanna fans did not have to wait more than a year between albums. During these golden years (2009 to 2012) we were granted continued access to instant hits such as "Rated R," "Loud," "Talk That Talk" and "Unapologetic." Rihanna's four-year musical hiatus between "Unapologetic" and her newest release, "ANTI," might be due to the fact that she has taken on roles in a handful of feature films. Regardless, true Rihanna fans have been on the edge of their seats for years now, anxiously awaiting her next album. Fortunately, with the release of "ANTI" in late January 2016, we can finally sit back and relax.
So how does Rihanna's long-awaited eighth album stack up to her previous releases? To put it frankly, it is an amazing album. The sound on this album is gritty, loud and in your face. Of course, there are classic pop hits, such as "Work" (which features Drake), but Rihanna generally sounds more centered on this album. It is clear that she has dedicated herself to a harder and bolder sound, and she has certainly achieved it. Whereas Rihanna's older albums were full of radio friendly songs, this album features songs that could go either way. The best part about this is that Rihanna doesn't seem to care. I can only guess that that is the reason Rihanna named her album "ANTI" in the first place; the album makes it clear that she's not only "ANTI" mainstream right now, but she's also too busy to care if everyone likes her music or not.
Rihanna has always been largely involved in the songwriting on her albums (save for her album "Loud," which arguably features the most radio hits) and I think it is worth noting that she is only missing from the writing credits on one song out of the 13 tracks on the non-deluxe version of the album. Again, taking note of this album's sound, it makes sense that Rihanna would be particularly involved in the writing process. Although I love the track with SZA, titled "Consideration," I am a bit surprised by it. SZA is a relatively well-known R&B artist, but she's nowhere near Rihanna or Drake's caliber in terms of status. It seems like a very bold move on Rihanna's part to feature a relatively no-name artist, but it also feels like a semi-promotional move in SZA's favor. There's no doubt in my mind that SZA's popularity will rise following this release.
Best Tracks:
"Consideration": "ANTI" only has two tracks with features, and it's interesting that Rihanna chose to place one of them as the very first track of the album. However, the feature is not at all awkward. SZA's vocals on the bridge are so interesting and ethereal, but they do not compete with Rihanna's, nor do they seem plopped randomly onto the track. Not only is this track a strong choice for the opening of the album, it's also possibly the best song on the album as a whole.
"Work": Even though it's definitely a radio-bait, "Work" is undeniably one of the best tracks on the album. I could honestly do without Drake's verse on the song, but the dancehall vibe that Rihanna's voice gives off on this track is absolutely perfect. It's also just fun to dance to.
"Love on the Brain": One of the few true ballads on the album, this track has an old-school, slower vibe that evokes dreams of slow dancing with your significant other in a smoky club.
As for the future of Rihanna's music, I think the days of an album every year are long gone. However, if each consecutive album is anything like "ANTI," or even if they have that distinct Rihanna charm, her fans will remain happy.