Arts & Living
Sade Green '20 Wins in Powerful Student Story-Telling Slam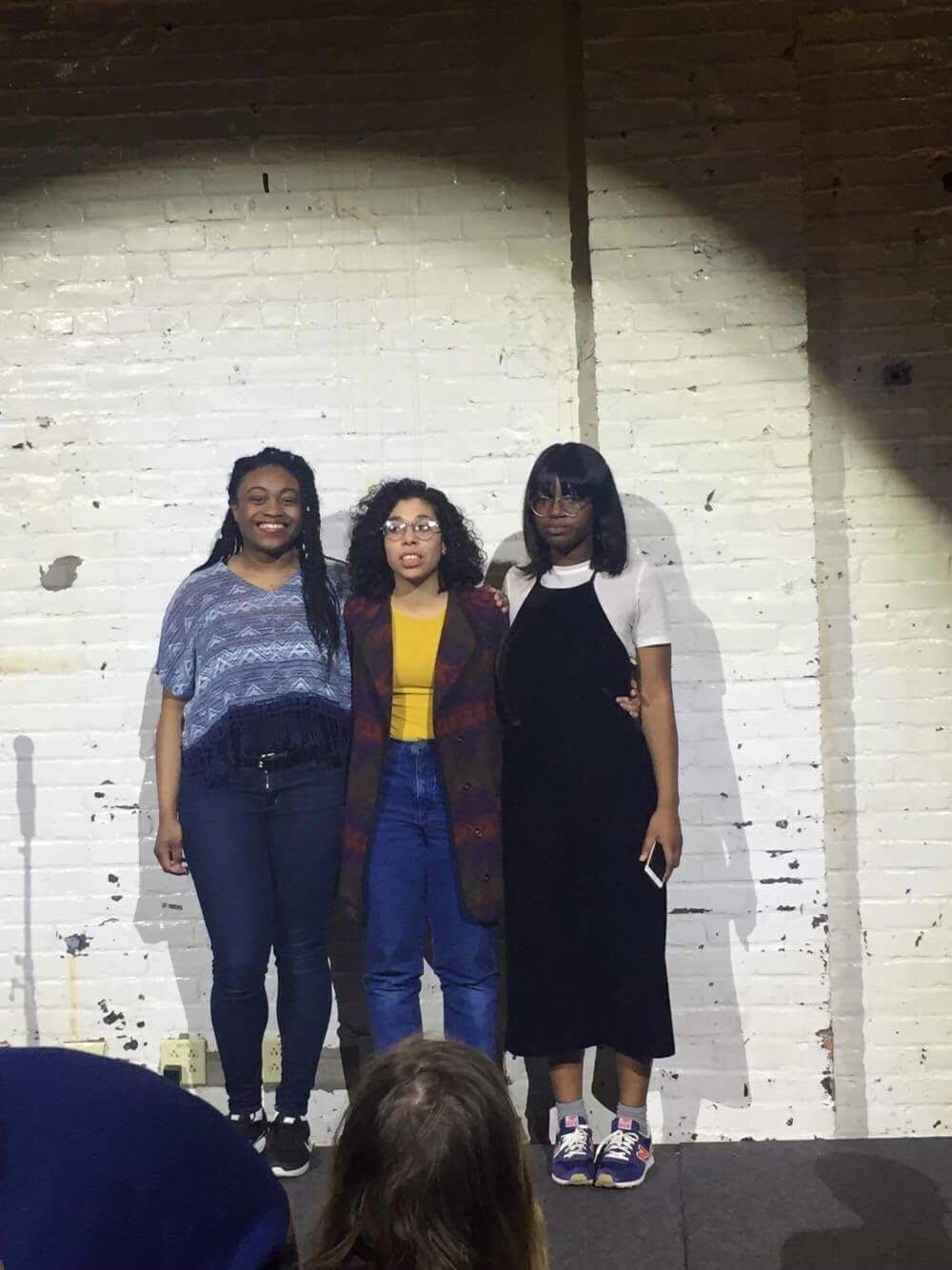 Amherst's second Annual LitFest Poetry Slam took place last Thursday at the Powerhouse. Fresh off of last year's event, in which Latrell Broughton '19 took home the top prize, Amherst students hit the ground running this year with personal and provocative poems.
The poetry slam was hosted by Daniel Gallant, executive director of the Nuyorican Slam Poets Café, a nonprofit poetry cafe based in Manhattan. Nuyorican gives a platform for personal stories and struggles in a performative style of poetry. The Café participants are particularly encouraged to emphasize experiences from marginalized people's points of view and to use the medium of poetry as performance. This prompts an emotional response rather than a typical intellectual one.
After each poem was recited, a selected panel of four judges gave the performance a score from one to ten, and audience members were encouraged to voice their dissent if they disapproved of the judges' scores. Refreshments, graciously handed out by a team of white-tuxedo clad serving staff, were provided during the event. Although many on this campus do not think of "quiet and intimate" when they think of the Powerhouse, that is truly what this event felt like.
This year's event saw a wide range of stories from a myriad of perspectives. Some examples of poems in competition included reigning runner-up Irisdelia Garcia '18 delivering a passionate poem on the evils of gentrification in her home, the South Bronx. David Ruth '17 told the sweet story of his childhood relationship with his dog. Rachel Boyette '17 took the audience on her hilarious journey growing up defying stereotypes of femininity, and Katarina Cruz '18 expounded on the imperialist aspects of her name and her bloodline. This year's competition displayed talent from all walks of life. One especially creative part was the Haiku Deathmatch, when each poet wrote a Haiku around a panel-selected topic.
Overall, Sade Green '20 claimed first place, Doyin Ariyibi '18 finished in second and Garcia came in third. Garcia and Ariyibi, as the runner-ups, received gift cards to Amherst Books, while Green received a pre-paid trip to the Nuyorican Poets Café in New York City, where she will perform her poetry.
"When I walked into the Powerhouse, I felt like I was at an actual poetry café," Green said. She described how the stage had a spotlight and the arrangement of the chairs provided an intimate setting. The night even included waiters serving hors d'oeuvres and beverages and a guitarist playing softly in the corner. "As I listened to my peers perform their poetry, I was inspired by their words and was able to see a side of my peers that I hadn't seen before. As I read my poem, I felt at ease. It was then, in that moment, that I remembered why I loved poetry so much. I love poetry because words have the power to inspire. Words have the power to heal. Most importantly, words have the power to make you feel alive. And as I stood on the stage and spoke about what being a black woman meant to me, I had never felt so alive."