News
Science Center Cafe Delivers on Sustainability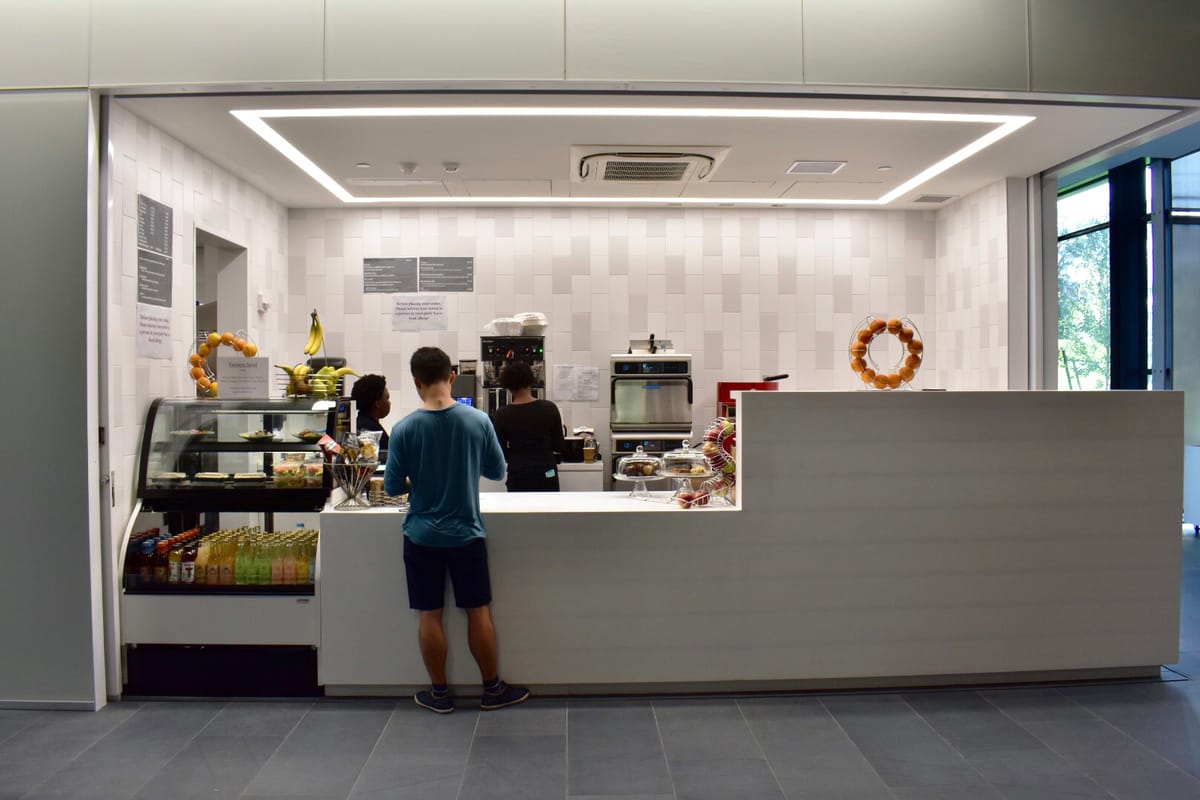 The new Science Center cafe celebrated its opening on Monday, Sept. 17 at 8 a.m. The cafe, which was designed with community-building in mind, will operate from 8 a.m. to 5 p.m. Monday through Friday and is open to students, faculty, staff and the public.
The menu at the new cafe features sandwiches, salads, coffee drinks and items not found in other locations on campus, such as parfaits, sushi and customizable smoothies. The menu will evolve to include daily and seasonal specials, according to Director of Dining Services Joe Flueckiger.
The menu was designed with the well-being of the college in mind. Flueckiger said that the cafe's offerings will be "generally more healthy, but still delicious," featuring lighter options like open-faced sandwiches and sushi. The cafe also has an added focus on sustainability — it will feature local produce from the Pioneer Valley with the intent to minimize the environmental impact of the food served.
"The building is this LEED [Leadership in Environmental Energy and Design] Platinum certified building; it's pretty exceptional nationwide … and so we wanted to deliver food that dovetailed nicely with the concept of the Science Center," Flueckiger said. The cafe's local food offerings are part of a larger focus by Dining Services on sustainable food systems, under the new leadership of Executive Chef Stefania Patinella.
According to Flueckiger, the layout of the Science Center was designed to foster community, and the cafe serves an integral role in promoting social interaction. "Designers wanted it to be a community meeting place, where people get together, whether it's students or a group of faculty getting a cup of coffee, discussing a problem they're solving," Flueckiger said.
"[Food] levels the playing field when you're eating together," he added. "There's a universality to that experience — it makes it easier to interact."
The cafe's hours of operation will remain flexible as Flueckiger receives feedback from the community. Weekly hours may be adjusted, and Sunday hours may be added to better serve traffic in the Center. The menu will also change to reflect customer preferences.
The cafe currently only accepts AC Dollars and cash, but Dining Services plans to implement payment by credit card within the first months of operations.
Clinton Oshipitan '22, a prospective neuroscience major, said that he would be amused "if there were science-themed drinks or food names." For now though, Oshipitan is "looking forward to trying out new things and experimenting, seeing what [Amherst] can offer and add to [its] menu."