Sports
Softball Battles Williams in Crucial Conference Series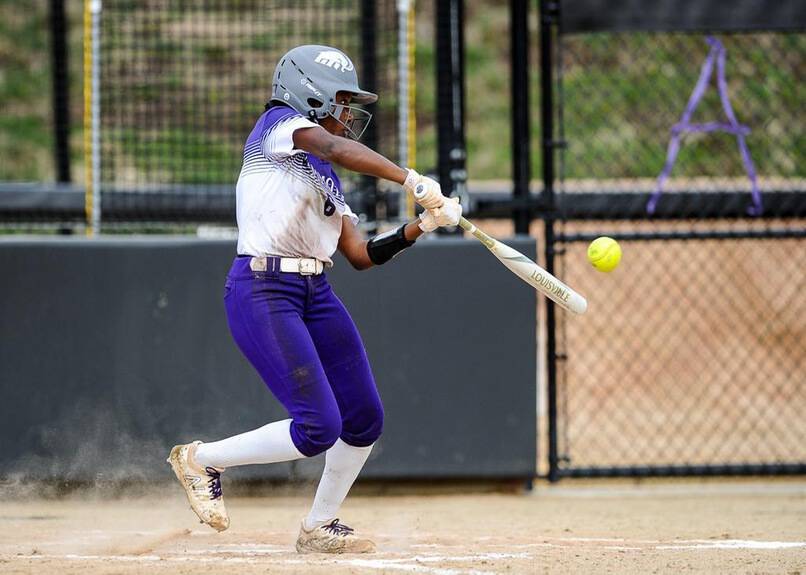 In between downpours, the softball team battled rival Williams in a weekend series. The matchup saw three games, one on Friday at home and a double header on Sunday in Williamstown.
The first game was a pitcher's duel, as Lorena Ukanwa '19 battled Williams ace Mackenzie Murphy. Hitting for contact was obviously the game plan offensively for both teams, as they struggled to work around excellent pitching. Only Kyra Naftel '19 hit for extra bases for either team, as she drove the ball deep into right field in the top of the first, only to be forced out on a run to third two batters later. Williams, however, scored two in the bottom of the first. Two innings later, second basewoman Sammy Salustri '19 cracked the ball down the right field line, driving home the first run for Amherst. Hits were few and far between for the Mammoths, but the Ephs started to figure out Ukanwa's pitching, and she was replaced by Talia Bloxham '22. Two more runs for the Ephs in the sixth, however, sent the scoreline seemingly just out of reach for the Mammoths entering the bottom of the seventh.
Amherst, however, did not go quietly into the the misty spring night. A rally, sparked by a Salustri single which scored Julia Turner '19 would not be enough, however, as they only scored two runs before grounding out to third to end the final inning. After a soggy Saturday, Amherst traveled to Williamstown for another day of matchups with their rivals. The first game proved to be another duel of defenses, as Bloxham took the mound again for Amherst. The game was an excellent defensive performance, as Bloxham's pitching prevented Williams from getting a hold of the ball. Williams' offense was continually stymied by the kinds of poor contact which signifies good pitching– dribbling grounders and weak pop-ups. Amherst, however, had an even worse time at the plate. The Mammoths only had a single hit all game, as Salustri again generated the majority of the offense for Amherst. Two runs in the fourth would be the only blemish on the Mammoth defense throughout the game, but offensive woes kept them from snatching victory.
The third game was a total rout, as Amherst's pitching began to struggle and the offense fared even worse. Again, Amherst's hitters only combined for three hits, while Williams put together seven hits for five runs, demonstrating not only subpar pitching but also subpar fielding. The fourth inning saw a Williams batter score off of a costly error, demonstrating necessary improvement. Amherst, with a lot to learn from the weekend, reenters conference play on Friday away against Middlebury.