Arts & Living
A Summer Well Spent: Lerato Teffo '18 Shares Her Experience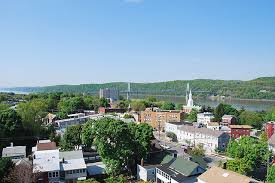 When students return to Amherst in the fall, the default conversation starter is always "Hey! How was your summer?" Usually these conversations are short: "It was good, how was yours?" we'll respond. Rarely do we get to have in-depth conversations with our peers about what they actually did during their time away from campus.
This is a shame, because many students, like Lerato Teffo '18, spend their summers doing important and interesting work. To find out more about one student's transformative summer, I sat down with Teffo to talk about her internship experience.
Teffo is from South Africa and is a sexuality, women's and gender studies and economics double major. She interned in Poughkeepsie, New York, at an organization called Grace Smith House, which provides shelter and assistance to victims of domestic violence.
Teffo began working in the shelter after a daylong training, during which she learned about domestic violence, why victims often stay with their abusers and how to speak to survivors of domestic violence.
After the training, she began working in the shelter, where she helped with day-to-day tasks, spent time with the survivors and their children and answered the shelter's hotline phone number.
When asked her about answering the hotline, Teffo said, "I'm honestly still not comfortable answering it. I mean, you're sitting in an office with so many people around, and the first time I answered a call, it was just a woman screaming on the other end."
Teffo had to fill out risk assessment forms for each call so that the shelter could decide how to proceed with a caller, and she answered about 15 calls per day. Often, the shelter receives calls from homeless people or others that the staff members cannot help.
Additionally, many survivors are unable to leave their abusers because financial difficulties prevent them from relocating.
Teffo described how talking to a recently rescued victim of extreme abuse made domestic violence distressingly real for her.
"I felt disheartened, angry, scared. I mean, to see the physical marks on her body and know that the abuser is out there. What can you do?" she said. Being in the hospital, and even working in the shelter, was very risky for Teffo.
She said she was often scared while walking to and from work, knowing that the abusers of the women she worked with could be anywhere.
When asked what she took away from this internship, Teffo said, "I'm so glad I did this, because it made me realize that I can't go into social work. It's very difficult because you never see any immediate results, but then again, when do you ever see immediate results in life?"
However, it's not that she doesn't want to work on solving these critical issues; rather, she has been inspired to resolve them in other ways. "We need more representation in the media of what a healthy relationship looks like, because a lot of social media contributes to domestic violence and the oppression of women," she said.
"My work made me realize how important the media is. It's important to have a lot of exposure to healthy, progressive concepts in order to normalize them against the more prejudiced norms. I would love to create a TV show or something that represents a healthy family or relationship with people of color, that isn't necessarily hetero-normative and with very empowered women."
Teffo said she has changed as a person after working at the Grace Smith House. "I think I know how important it is to communicate with your partner from the very beginning and to know yourself," Teffo said.
"This summer, I just tried to figure out what I want in life, and I feel pretty confident in myself. I never want to put myself in any situation where I can become a victim. I maintain pride in myself.
I finally accepted my blackness and myself, and I'm not ever trying to be anything else. Now I'm ready to tackle the world."