Arts & Living
Take a Breather: Campus Entertainment Options at Amherst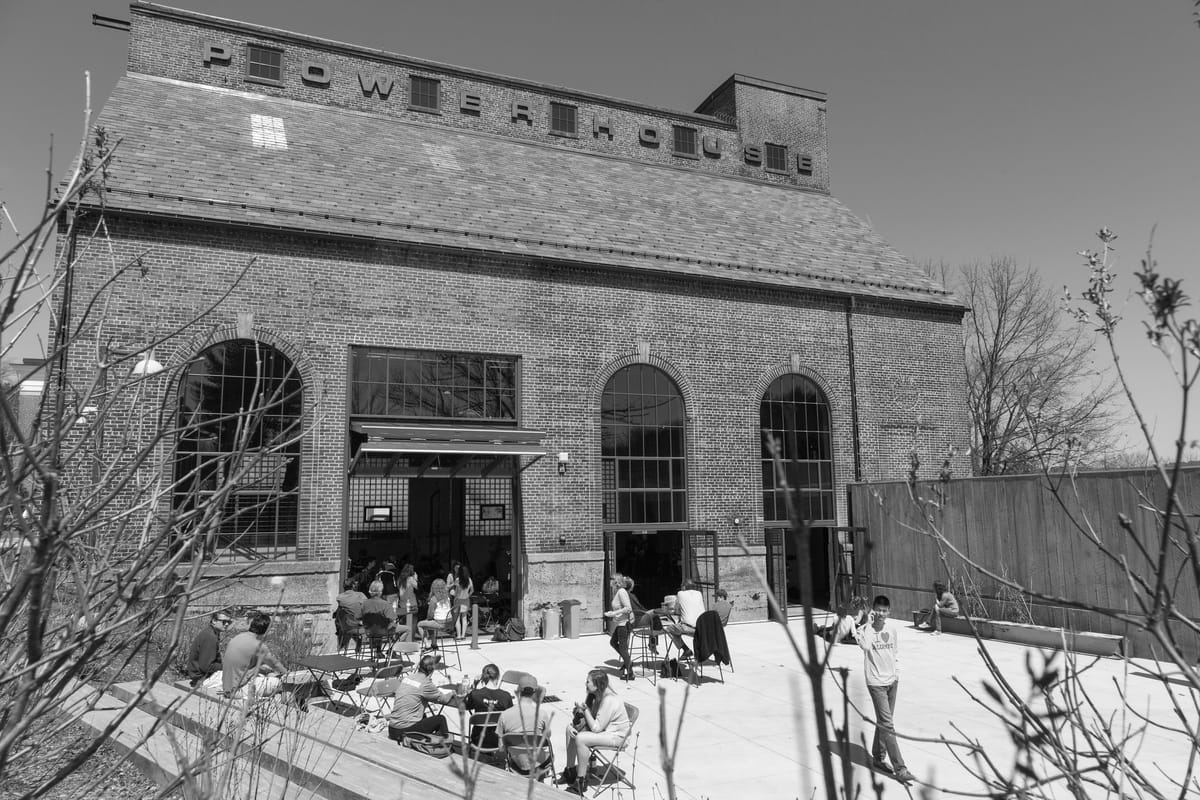 Welcome to Amherst College, where the struggle is ever-present and stress seems to be your permanent roommate. But when the readings, exams and papers start to suffocate you, there are lots of places on campus to go for a much-deserved break.
There will always be a chance to laugh, dance, relax and/or support your fellow classmate's artistic talents somewhere on campus. However, the inundation of fliers and Facebook event posts may seem overwhelming, so I compiled a list of popular campus events to try out at least once. If you're a first-year, this list can serve as a primer to entertainment on campus. If you've been at Amherst longer, you might spot a new event to attend.
Mr. Gad's House of Improv: Feeling the Monday blues? Gad's performs in the Friedmann Room (on the second floor of Keefe Campus Center) every Monday night at 10 p.m., the perfect time to take a break from stressing out over the week's course readings. The group's quick wit and musical numbers will have you in stitches, and your anxieties about the rest of the week will melt away — at least for an hour. If you're interested in improvisational comedy, Gad's offers workshops, and they hold auditions once a semester to find new members for their team.
Dance and Step at Amherst College: Pretty much everyone on campus can attest to the hype surrounding DASAC. Once a semester, some of the most talented dancers on campus treat us with a weekend full of lively shows featuring original hip-hop, contemporary dance and stepping.
The dimly lit Friedmann Room transforms into an electric stage for students to perform dynamic routines and spark wild crowd reactions. Dancers come from all corners of campus. No matter what your major, you can join this company of entertainers if you have the talent.
Coffee Haus at Marsh: Marsh, the arts theme house on campus, hosts open mic nights called "Coffee Haus" about once a month, during which students can showcase their musical talents, recite spoken word poetry or perform pretty much any sort of artistic act. An intriguing showcase of varying talents, Coffee Haus provides a welcome escape from the sometimes tedious college routine.
Theater at Amherst: Theater and dance majors produce multiple plays every semester and any student is welcome to audition or volunteer to work backstage. Productions range from Shakespearean plays to interpretive dance pieces to hard-hitting portrayals of social injustice. More likely than not, you'll know someone who's in a show, and although you may feel like you have no time to spare, or you've never really been into plays, it's worth the time to support the hardworking theater and dance majors and their casts. Keep an eye out for auditions at the beginning of each semester.
Sporting Events and Purple Pride: You've probably noticed by now that a large percentage of Amherst students are involved in athletics. Sporting events are a good way to get outside, socialize and support your classmates. There's guaranteed to be some sort of game every weekend, and if you're lucky, you'll spot Amherst's new cheer squad, Purple Pride, hyping up the crowd. No cheerleading experience is required to join this group, just a smile and a loud voice.
Music at Amherst: If sports games aren't your thing, then perhaps you'll enjoy one of Amherst's many music events held throughout the school year. Besides the student symphony and orchestra performances, Amherst also has a concert series in which various artists come to perform on campus at little or no charge for students. I've accidentally entered a world-famous gospel choir's concert while walking back from town, and it was one of the coolest experiences of my first year at the college. If you look up the "Music at Amherst College Series" on the Amherst website, you'll find a list of the variety of musical groups set to come to campus. Also, don't miss "Music at Schwemm's," when jazz groups come to play relaxing music while you study and snack in Keefe.
The Powerhouse hosts a variety of events including visual art displays, cultural showcases, fashion shows and visiting speakers. Events such as the African and Caribbean Student Union's "EXPO-losion," a cultural arts and style exhibition, was one of the highlights of my freshman year. Also make sure not to miss La Causa's "Voices" event, when poets and spoken word artists from all around the country perform. It is one of the biggest poetry events in Massachusetts. The Powerhouse may seem like too long a trek from the freshman quad on weekdays, but it provides a really cool space for a variety of art forms.
Besides the events put on by students, you cannot miss campus-wide activities like the Fall Festival. Free food, music and inflatable slides? What better study break could you ask for? The college goes "all out" for these events, although the Winter Carnival is susceptible to weather-related cancellation.
The town of Amherst also has occasional events such as the "Back to School" day, when various local businesses give away merchandise and coupons.
If it seems like there's absolutely nothing to do here at Amherst, you're probably not looking hard enough. Even if it's just taking a walk through the bird sanctuary, make sure you allow yourself time to get outside, breathe some fresh air and remind yourself that there's life outside of your classroom and dorm room.