Arts & Living
Thanksgiving Break Binge Guide: Shows that Fly Under the Radar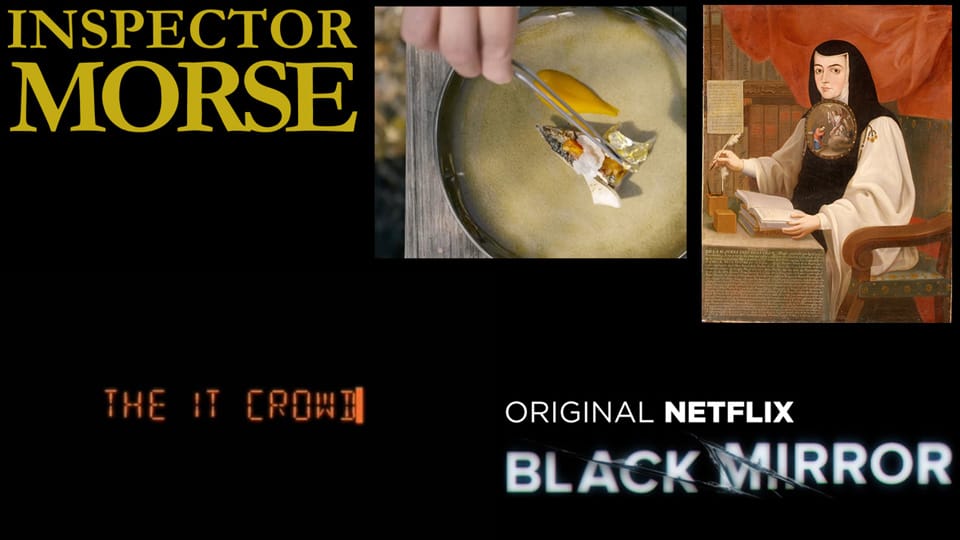 Whether you're returning home for Thanksgiving or not, there were certainly be plenty of downtime next week, and if you're anything like me, part of this time will be spent catching up on all the shows that have fallen by the wayside as a result of endless piles of work. Often, some of the best shows on Netflix and Amazon get lost amidst the countless promotions for the latest original series and suggestions for shows you've seen too many times. Here is a compilation of some of the lesser known shows out there for you to consider next time you want to enjoy good television.
Endeavour: If you liked "Sherlock" or suspenseful shows in general, this is perfect for you. "Endeavour" is a beautifully-filmed series about Endeavour Morse, a British policeman who is fed up with day-to-day policing and wants to be a detective. While not particularly popular with his colleagues, he relentlessly follows his instincts in various twisted cases. The general plot is not necessarily groundbreaking, but the show itself is beautifully filmed and perfectly paced. My favorite two episodes, "Fugue" and "Nocturne," use music to give the show a subtly creepy atmosphere. For instance, in "Nocturne," Endeavour investigates the disappearance of young girls from a house that's supposedly haunted by a child who plays a melody on the piano at night. If you need any more convincing, this show boats a solid five stars on Amazon with over 5,000 reviews. Seasons 1-3 are available on Amazon Prime, and each episode is around an hour and a half long.
Juana Inés: This brilliant show is a biopic of Juana Inés de la Cruz, a self-taught woman growing up in 17th-century Mexico. The show begins with her being dropped off at court to try to be a lady-in-waiting. She wins favor with her beautiful poems and secretly steals books from the library to continue her education. The presiding Spanish ruler learns about this and becomes furious, which leads to my personal favorite scene when she beats up a crowd of learned men. In order to continue learning, she tries to become the tutor for the viceroy's daughter, but first, de la Cruz is grilled on every matter of science, philosophy, theology and history by all of the learned men in Mexico City. She fearlessly answers every question flawlessly. "Juana Inés" is definitely a binge-worthy show and is inspirational for those who might need a bit of extra motivation to get back to school after Thanksgiving break. The show's dialogue is in Spanish and has captions in Spanish, English, French and both simplified and traditional Chinese. It's a Netflix original production, and each episode is around 50 minutes long.
The I.T. Crowd: The "I.T. Crowd" is a hilarious workplace sitcom that focuses on funny and often awkward interactions between computer developers and an out-of-touch management. The show begins when Jen Barber (Katherine Parkinson) creatively expands her computer skills on her resume and is hired to be the head of I.T. at a British company. To the two men in I.T. whose boss Barber becomes, it is immediately apparent that she is totally out of her depth. However, they're unsuccessful in firing her because the company's CEO threatens to completely cut any department that can't work as a team. The show has a strange yet charming feel and is especially funny for those who feel some affinity for the I.T. realm. This show, which premiered on Channel 4 in the U.K., is currently streaming on Netflix, with each episode ranging between 20 and 30 minutes.
Chef's Table: This show is the perfect way to spend hours watching a cooking show while still feeling really classy. It is a Netflix original documentary that highlights one world class chef in each episode. The show takes time to explore each chef's life and career path, as well as their creative inspiration and the way they set themselves apart in the food industry. Each chef is incredibly different, and the food is so beautifully shot and portrayed that you can honestly watch it for hours without being bored. Furthermore, unlike many cooking shows that pressure contestants under restrictive constraints to heighten the suspense, this show gives the chefs all the space they need to create and communicate their art. "Chef's Table" makes sure to interview chefs of diverse backgrounds from all around the world, so viewers get a sense of how different culinary artists incorporate their upbringing into their art. While some of the chefs are definitely people I never want to have to work with, many are inspiring artists who have an amazing passion for their work. I will warn you, though — this show will make you wish you had endless funds to travel the world and try all of the food. "Chef's Table" is another Netflix offering, and each episode has a runtime of around 45 minutes.
Black Mirror: "Black Mirror" is an engrossing science fiction show that focuses on the potentially negative effects of technology on our lives and relationships. The show's creator, Charlie Brooker, described it as being "about the way we live now — and the way we may be living in 10 minutes if we're clumsy." Each episode has a different premise, but all are linked by a similar focus on humanity's relationship with technology, insightfully critiquing the way that technology changes how we view each other and society as a whole. For instance, the episode "Nosedive" looks at a world where every person is rated out of five stars based on social interactions with other people. While nothing about this episode is gory and there are no jump scares, it is nevertheless completely chilling. I would definitely recommend starting with one of the episodes in Season 3 for a softer introduction to the show. The show is on Netflix, and each episode is about an hour long.