Arts & Living
The Final Val Hack
In Val Hacks' final issue of the year, Columnist Ivy Haight '25 reflects on the dining friends who have sweetened her dining experience.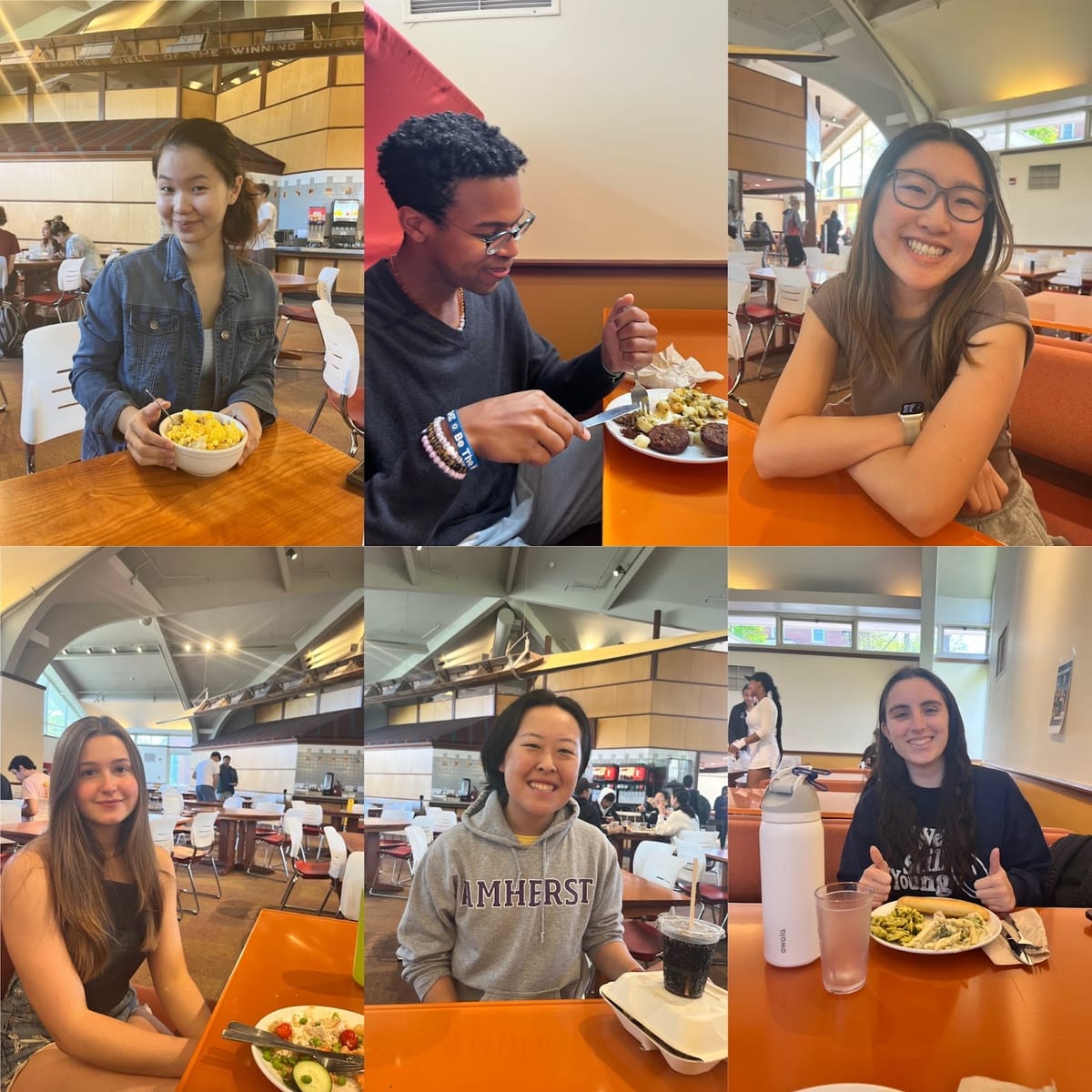 As the semester comes to a close, I have one more Val hack to share. Any meal at Val is better in the company of friends, classmates, and loved ones. Say "hi" to a person you know while you're both making a milkshake, wave to a professor and their family while you're assembling the perfect strawberry shortcake, and stand by the toaster station with your significant other while fixing up breakfast sandwiches. Text your friends to ask when you should get dinner together, or set up a brunch picnic before everyone leaves for the summer. Maybe it wasn't about the Val Hacks, or any Val food in particular — maybe it was the friends we made along the way.
Directions
Ask your friends to get lunch with you.
Ask everyone about their favorite Val table.
Always have a question of the day ready to keep the conversation alive.
When you get up to fill your water bottle, offer to grab drinks for someone else.
Explore the dessert station together.
See who can come up with the most delicious Val hack.