News
Thoughts on Theses: Luz Lim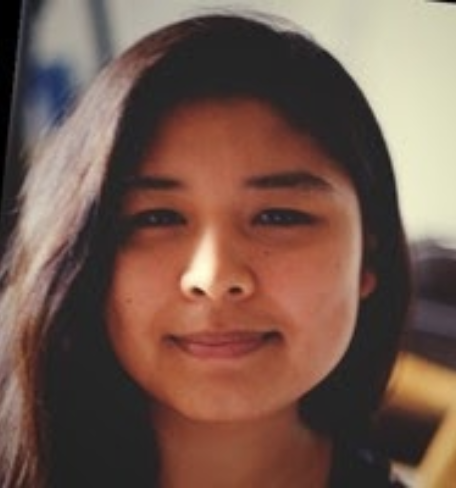 Luz Lim is a geology major. Her thesis involves analysis of the grain texture and structure of 1.8-billion year-old rocks from the Rocky Mountain range of southwest Montana. Her advisor is Chair of geology and Massachusetts Professor in Chemistry and Natural History Tekla Harms.
Q: What is your thesis about? A: My thesis began with a trip to Montana. I went with my advisor and collected rocks that are nearly 1.8 billion years old. Essentially, my project entails analyzing the different grain texture of these rocks and observing their microscopic structure. What's interesting is that my thesis is one component of a larger tectonic thesis. There are several other geology thesis writers that have parallel but different projects.
Q: How does the research process work for your thesis? A: My research for this thesis involves preparing and analyzing rocks. I cut them into segments and then send them to be created into slides. Once they are made into slides, I inspect them under a microscope, take notes and direct them to chemical analysis. This entire process informs us about the orientation of the rocks and the conditions under which the rocks were made and changed. From there, we amend our hypotheses and change and figure out the next steps that we want to take that will shape what we will see next.
Q: How did you come up with the idea for your thesis? A: I actually did not come up with the idea for my thesis. It is part of a larger project that my advisor [Professor Tekla Harms] is doing. My advisor has done a lot of work over in Montana. I went with her as a field assistant last summer and because we had a strong relationship (and because I was familiar with her work), I thought it would be incredible to contribute to her long-term project through my senior thesis.
Q: What was the timeline for this project? A: The project began when I, and two other students who were also her advisees, went to Montana at the beginning of August. We collected rocks there for two weeks and made observations. Once we got back to school last semester though, the process was a little slow. We did have weekly cohort meetings and a weekly scheduled advisor-advisee meeting but I definitely had a hard time navigating the logistics of it all. Every project was moving at its own pace and had unique priorities. Starting this semester, we were given a more rigid timeline. For example, we were given a deadline for when we had to come up with a good title and were told that April 1 is the day that all writing has to be done. Getting the abstract done was especially important because we are presenting at a Geological Society of America event over spring break. A lot of people will be at this conference. Luckily, and amazingly, they have a section for undergraduate students!
Q: What is the best part about writing a thesis? A: I've been very lucky in that I have two thesis partners and we have a big geology class. There are currently ten geology seniors, eight of which are writing theses. Besides forming relationships with my advisors and professors, I have formed strong bonds with my peers. The great community of people combines the perks of independent work with cooperative learning.
Q: Who helped you with your thesis? A: Mainly my thesis advisor [Harms] has helped me. She has encouraged us to send any and all information that we have and always gives us thorough feedback as soon as possible. She has really encouraged me to do stellar work. Just to give an example, while we were working on the abstract for my thesis we went through five rounds of emails. This was only for a short one paragraph summary of the entire paper! After that back and forth, we sat in her office for five hours and she finalized all the edits with us. To put it bluntly, she is very dedicated.
Q: Do you have any advice for students writing a thesis in the future? A: Future research students should know that writing a thesis is a journey. My general piece of advice is that you need to make self-imposed deadlines and find a good group of people to support you. I produce work when I set goals for myself, and I know that I'm not doing this alone. Having other people working alongside you also helps give you a gist of the timeline you should be on. One of my more sentimental guidelines is that science theses (and particularly geology) are often derived from a professor's independent research initiative. It is important to know that your thesis is contributing to another project. Really, your thesis does not have to be this grand big thing that is going to change the world as we know it. We are undergrads and we don't have solve all of the world's problems. It is more constructive to think of a thesis as a way to work with others and practice collaborative skills.