Arts & Living
Three New Artists Challenging Conventions in Country
What does it take to challenge conventions in country music? Staff writer Brianne LaBare '25 covers the work of three country artists who are inspiring change by pushing for more inclusivity in the genre while also introducing exciting new sounds.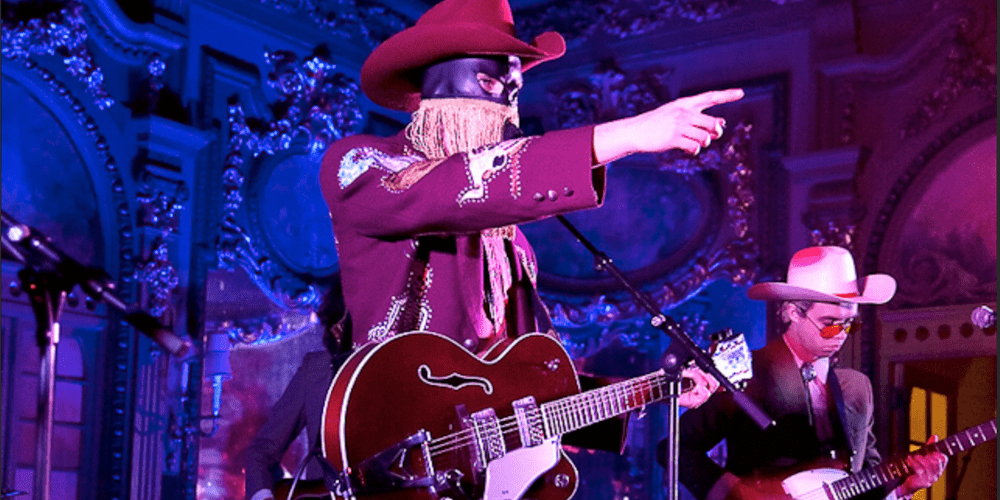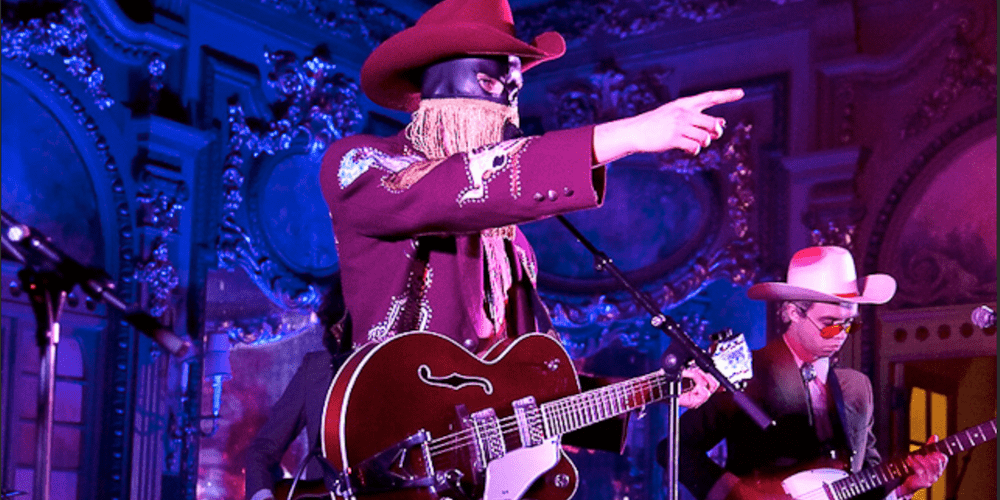 Over the past two decades, country music has sung the praises of trucks, girls and drinking beer. Shaped by modern singers whose country roots are questionable at best, the genre that once appealed to middle America and preached a simple life has long faded in the rearview mirror. But for artists like Orville Peck, Yola and Tyler Childers, country music as it was once known is not dead — rather, it's undergoing a process of transformation.
Peck emerged with his standout debut album, "Pony" in 2019. His 2020 follow-up EP, "Show Pony," led to a collaboration with Shania Twain called "Legends Never Die," which totaled over one million YouTube video views and earned Peck the opening act spot for Harry Styles during his "Love On Tour" at Madison Square Garden.
Although his work as an artist is expansive, Peck transcends boundaries typically restricting country artists. As the masked cowboy who does not publicly show his face, Peck brings a sense of mythology to the country genre, which he draws on in combination with his sexuality as a gay man to define his music.
"I don't avoid questions about my life because I am trying to be obtuse. I use it as something to enhance the artistry of what I do," Peck said in his 2019 New York Times interview. In June 2020, in honor of the 50th anniversary of the first LGBTQ Pride parade, Queerty named him among the fifty heroes "leading the nation toward equality, acceptance and dignity for all people."
Another trailblazer in the country genre, Yola uses her identity as a Black woman to draw more people to the genre, creating songs that not only discuss her personal experiences but also touch upon the topic of escaping oppression. "I'm kind of guiding people that otherwise would have been repelled," Yola said in her 2019 interview for Vogue.
While Yola's childhood in Bristol and later relocation to London is not the typical geographical background of a country singer, she did grow up listening to Willie Nelson and Dolly Parton. Her latest album "Stand for Myself" was released on July 30, and ranked 196 on the Billboard 200 chart. Previously, she won U.K. Artist of the Year at the U.K. Americana Awards in 2017 and 2020, as well as U.K. Album of the Year in 2020 for her then-newest album "Walk Through Fire."
In his latest album released in 2020, "Long Violent History," Childers appeals to his audience and pleads that they find understanding in the trauma caused by police violence against Black people in America. In the title track, he poses a scenario in which the power roles between white and Black people in America were reversed. The release of the eight-song album came with no press or announcements, at the height of Black Lives Matter protests in June 2020 following the murders of George Floyd and Breonna Taylor.
In a six-minute video released on September 18, 2020, Childers discussed his intentions for the album: "'Long Violent History' is a collection of instrumental pieces intended to create a sonic soundscape for the listener to set the tone to reflect on the last track, which is my own observational piece on the times we are in."
This past year isn't the first time Childers's stouthearted vision has challenged the social norms perpetuated in the country music scene. At the Americana Honors and Awards in 2018, Childers accepted the Emerging Artist of the Year Award. As the Kentucky native accepted the award, he said, "As a man who identifies as a country music singer, I feel Americana ain't no part of nothin'. It is a distraction from the issues that we are facing on a bigger level as country music singers."
While representation of singers from the Black and LGBTQ communities is still limited in the country music scene, outstanding artists like Peck, Yola and Childers continue to push the boundaries of the genre while also creating rich music along the way. They build on the legacies of artists like Willie Nelson, Dolly Parton, Johnny Cash, Waylon Jennings, Loretta Lynn, Gail Davies and Billy Joe Shaver, whose missions were similarly double-pronged: to not only make music but to set new trends within the sphere of country music.
The missions of Peck, Yola and Childers, while not new, are all too frequently battles fought in isolation. While most modern-day country singers continue to pump out songs that predominantly resonate with the genre's historically homogenous audience, this trio is focused on creating music that not only generates an audience but also makes a change. Much like a phoenix rising from the ashes, the artists seek to revitalize the country genre through storytelling and reclaim it for themselves.