Arts & Living
Travis Scott Shines from the Backseat in Recent "Astroworld"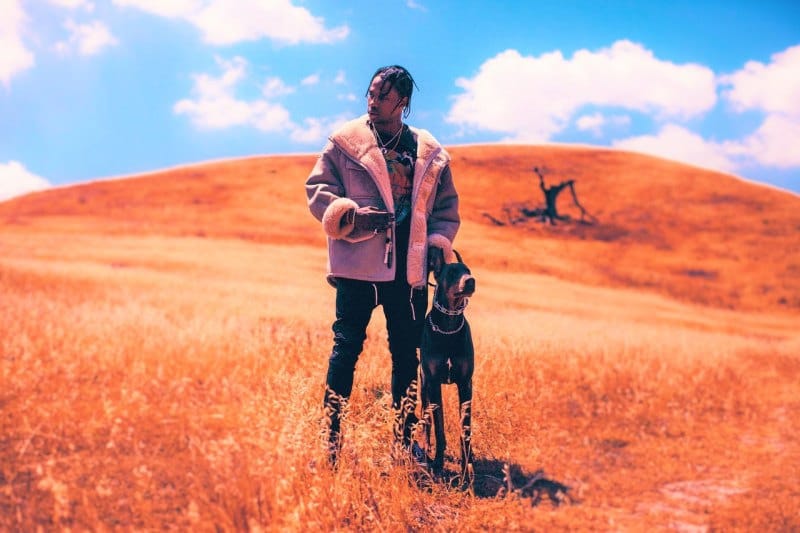 Travis Scott is known more for his skills as a curator than as a musician. Usually, the featured artists on his albums are the stars of the show. Scott is content to sit back and let them leave their mark on each song. His newest album — or more accurately, music collection —"Astroworld," is no exception. With features from Drake, James Blake, Frank Ocean, Swae Lee, The Weeknd and more, "Astroworld" is a who's-who of contemporary music. While Scott's rapping lacks on some songs, usually he complements his supporting cast and adds another element to the production of the music.
"Coffee Bean" and "Houstonfornication" contain Travis's verses, and it's not a coincidence that they both lack features. On the former, he raps about his relationship with his girlfriend ("Your family told you I'm a bad move / Plus I'm already a black dude") over a relaxed string and electronic beat. In the latter, he utilizes a signature psychedelic trap beat, over which he dishes out high energy, autotuned verses about his activities in Houston.
Scott's fellow musicians tend to overshadow him and push him out of his comfort zone when they occupy the same song. On "NC-17" he groans the catchy but dismal chorus "Me and my bch I swear we like the same sex / Fk with all my chains on, let's have chain sex." What Scott lacks in creativity, 21 Savage makes up for with his deadpan bars on the back half of the song that cut right through the beat.
On "Stop Trying to Be God," James Blake's melodious crooning and Stevie Wonder's harmonica sample make the listener forget that they're listening to a Travis Scott album. Depite Scott's verses occasionally lacking a punch, they're still infectiously catchy. "Cause they did not create commandments / If you hustle always make it fancy … Cause air traffic controls the landing" sticks in your mind and won't let go.
Because the song "Butterfly Effect" was released far in advance of the album, it doesn't feel like a part of the larger album and is more like a single that was slapped onto the album to boost streaming numbers. The track itself, a favorite at both college parties and gyms, is fun and catchy enough and does deserve a place on the album. It would, however, be interesting to see the public reaction to the song had it not been a single first.
Scott deserves credit for assembling his colleagues into a cohesive supporting cast to make enjoyable music. It takes more than a strong cast of artists to make a successful work of art — just ask the studio that commissioned "Suicide Squad." Travis not only convinces all of these musicians to be a part of his album but helps them all work together. Like a great sports coach, most of Travis's work is done behind the scenes, and he won't get all of the credit for it. He doesn't seem to care, though, and the fact that he can put his ego aside is what makes him an incredible artist.
As a curator, Scott is second only to Kanye West. His impressive guest ensembles are the main attraction of his theme park of an album, and they dazzle as intended. "Astroworld" is worth a listen top to bottom for that reason alone. Come for the lineup, but stay for the lush production, the impressive sound and a good time.