Arts & Living
Unconventional Christmas Movies to Watch This Holiday Season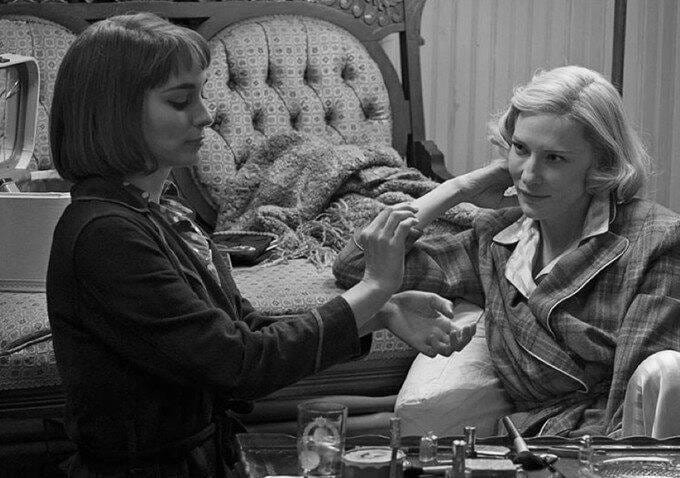 It's almost December, which means it's officially the perfect time to stream holiday movies. While there are so many heartwarming, self-proclaimed holiday movies to return to on winter nights, the movies in which the holiday itself fades into the background are often the ones that most invigorate us with a warmth and nostalgia for the season. There's no reason to stay boxed into the Hallmark genre when such great holiday moments can be found in Oscar-nominated dramas, cult classics and eccentric comedies. Here are some of the best untraditional holiday movies to add to a post-finals watch list and to ring in this holiday season.
Edward Scissorhands"
Tim Burton's 1990s cult classic tells the story of Edward Scissorhands (Johnny Depp), a young man built with scissors for hands. After being taken in by a family in a suburban town, he falls for his adopted sister, Kim (Winona Ryder). Much of the story is situated squarely in the holidays, yet it is a skewed, dark Christmastime. This film takes place in a California suburb with eerily manicured lawns and pastel houses, and Christmas here is shown through the string lights on the roof and shiny tinsel trees propped up in living rooms. While the film centers on dark themes of ostracization and communal fear, its humor remains odd enough to give the story levity. There is a sense of bittersweet humanity in Kim and her family to add some hope to a holiday film. An ending shot of Kim twirling in the white flakes given off by Edward's snow carvings uphill remains my favorite use of snow in film to date, rounding off the strange and endearing story with viscerally poignant holiday magic.
"Carol"
Todd Haynes' 2015 masterpiece, which moves between scenes of life in 1950s New York City and a road trip into middle America, screams Christmas in a classic sense. Carol (Cate Blanchett) is a married woman who begins an affair with a shop girl and aspiring photographer, Therese (Rooney Mara). The relationship attracts increasing pressure from the outside world, but they nevertheless build a deep connection. Shot on 16mm film with a meticulous palette, the film gives the impression of stepping into a living photograph of a 1950s winter. The soft melancholy of Christmas builds the atmosphere for this shrouded romance and countless scenes — Christmas tree sales in the snow, department store train displays and New Year's Eve in a quiet motel — emulate the aesthetic that has been essential to depictions of the holidays since the 1950s.
"Christmas with the Kranks"
This film, unlike others on this list, is a full-blown Christmas movie. It is also a critical disaster (5% on Rotten Tomatoes). The plot follows Luther and Nora Krank as they decide to skip all Christmas traditions and take a cruise instead, at the dismay of their aggressively holiday-focused neighbors. Objectively, this movie is overblown, cliched and wacky, but at the same time, it has something to give. Of bad movies, this one deserves some merit for its badness. Melding jadedness with heartfelt sappiness, it holds no qualms about its anything-but-subtle comedic shots or absurd plot points, making for a considerably exciting experience. If you're going to put a conventional Christmas comedy on in the background this winter, you may as well choose one of the most entertaining movies in that category.
"Eyes Wide Shut"
For those craving a foray into the disturbing, Stanley Kubrick's psychological thriller explores the downright scary underbelly of Christmas for elite Manhattanites. Nicole Kidman and Tom Cruise star as a married couple — Bill and Alice Harford — who become embroiled in a seedy secret society among high-ranking New Yorkers for one night. The unsettling events are couched in New York City's holiday season, with scenes taking place in exclusive soirees that are decked with glittering Christmas lights, and dark streets illuminated only by the subdued glow of holiday storefronts. It is not so much an act of juxtaposition, but a reminder that dark secrets float just below, as well as coexist with, the city's seasonal rituals of the holidays.
"Bridget Jones's Diary"
This early 2000s film unequivocally beats out "Love, Actually" as the superior British holiday rom-com, even when not explicitly centered on the holiday season. Two consecutive Christmases bookend the storyline, and the title star Bridget Jones (Renée Zellweger) fumbles her way through awkward encounters and a patchy romantic life in the year between them. What anchors this film to the real and substantive is Zellweger's outstanding relatability portraying Bridget's struggle to get through a normal week. When winter rolls around, we're presented with scenes we've all seen in our lives: a stodgy Christmas gathering filled with now-adult family friends, full dinner parties of only married couples and the late night glow of the television in a parent's house. True to the rom-com genre, it delivers a sublime ending with lights, music and the snowy culmination of a winter romance.