Arts & Living
Unpacking What Summer 2018 Meant for the World of Hip Hop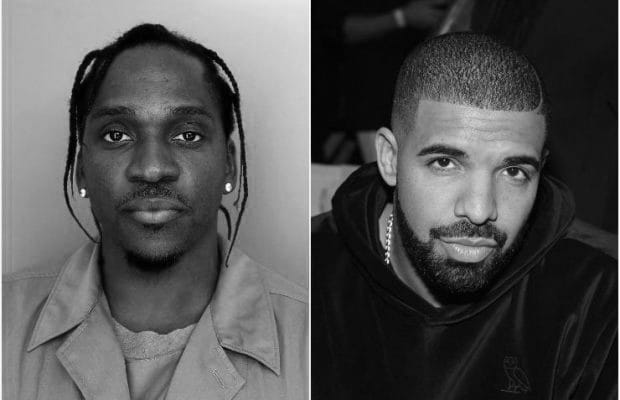 The hip hop industry, despite what many blogs or online publications may have you believe, did not experience a seismic shift this summer. Fans did not flock to a new digital platform or fawn over a new superstar. However, the summer was still filled with exciting and interesting musical events. A label revived itself under the watchful eye of its legendary founder, a star at the top of the mountain was knocked down by an OG (Original Gangster) rapper and another star cemented his fame with a creative masterpiece.
The beginning of the summer was dominated by Drake and Pusha T's rap beef. The conflict between the two has deep roots in the past, dating back to when Pusha attacked Birdman, the head of Drake's label at the time, in a song. Over the years, both Drake and Pusha have insulted each other on various songs. Pusha reignited this beef on his latest album, "Daytona," released May 25 of this year. On the song "Infrared," Pusha rehashes an accusation frequently leveled at Drake — that he uses ghostwriters. He raps: "The lyric pennin' equal the Trumps winnin' / The bigger question is how the Russians did it / It was written like Nas, but it came from Quentin." This Quentin is Quentin Miller, who has allegedly ghostwritten for Drake in the past.
Drake responded with "Duppy Freestyle," released less than a day after the release of "Daytona." "Duppy" responded directly to the ghostwriting allegations, insinuating that Drake only meant to help Miller and that Drake's stardom and sound are what sells his records, not lyrics from a writer behind closed doors.
Pusha decided not to pull any punches, posting "The Story of Adidon" on his SoundCloud account on May 29, one of the most explosive diss tracks since Ice Cube's "No Vaseline." On the track, Pusha reveals that Drake had fathered a son with a former porn star and intended to announce his parenthood via a line of Adidas shoes and clothing.
He also mocks Drake's longtime producer, Noah "40" Shebib, and his multiple sclerosis. Not only were the lyrics damaging, but the cover art of the track — a picture of Drake in blackface — was deeply disturbing. Afterwards, Drake posted a response to the photo on Instagram explaining its existence, but the damage had been done.
However, even the beef with Pusha couldn't dampen the release of Drake's album, "Scorpion." The album debuted at number one on the Billboard 200 with over 732,000 copies or equivalents sold in its first week. It included an A side and a B side, which undoubtedly contributed to its massive streaming numbers, and featured hits such as "Nice for What" and "In My Feelings." In the end, Drake had the summer of his life.
Pusha's label, G.O.O.D. Music, attempted a comeback of its own during the summer. The label released five Kanye-produced albums on consecutive Fridays, starting with "Daytona." Next was "Ye" by Kanye, then "Kids See Ghosts," a collaboration between Kanye and Kid Cudi, "Nasir" by Nas and "K.T.S.E." by Teyana Taylor. The albums were successful on the whole, with only "Nasir" universally panned; the other four were received fairly well at worst and fantastically at best.
Another major event in the rap world this summer was XXXTentacion's death. The 20-year-old rapper was shot and killed outside of a motorcycle dealership in Florida. He was a controversial figure, having both presented mental health issues in his work in questionable terms and been accused of domestic abuse. Despite his rocky moral standing, many celebrities and internet personalities mourned his passing.
Finally, one of the most highly anticipated albums of the summer debuted on Aug. 3. Travis Scott's "Astroworld" featured verses from the crème de la crème of hip hop, including The Weeknd, Drake, Nav, Quavo and 21 Savage. Combined with flawless production and a creative theme, "Astroworld" took fans on a ride inside Scott's musical psyche.
Most recently, the hip hop community, and the music world at large, felt the loss of rapper, singer and producer Mac Miller. His death was a painful reminder of the importance of attention to mental health issues and drug addiction in the music industry, as Miller struggled with addiction throughout his life.
Although there were countless other releases and newsworthy events from the summer, the stories above truly defined the summer of 2018.