Arts & Living
Val Hacks: Pasta Sauces
Sick of plain ol' marinara sauce? Try a new pasta dish with this week's Val Hacks from Elena Rawlinson '26!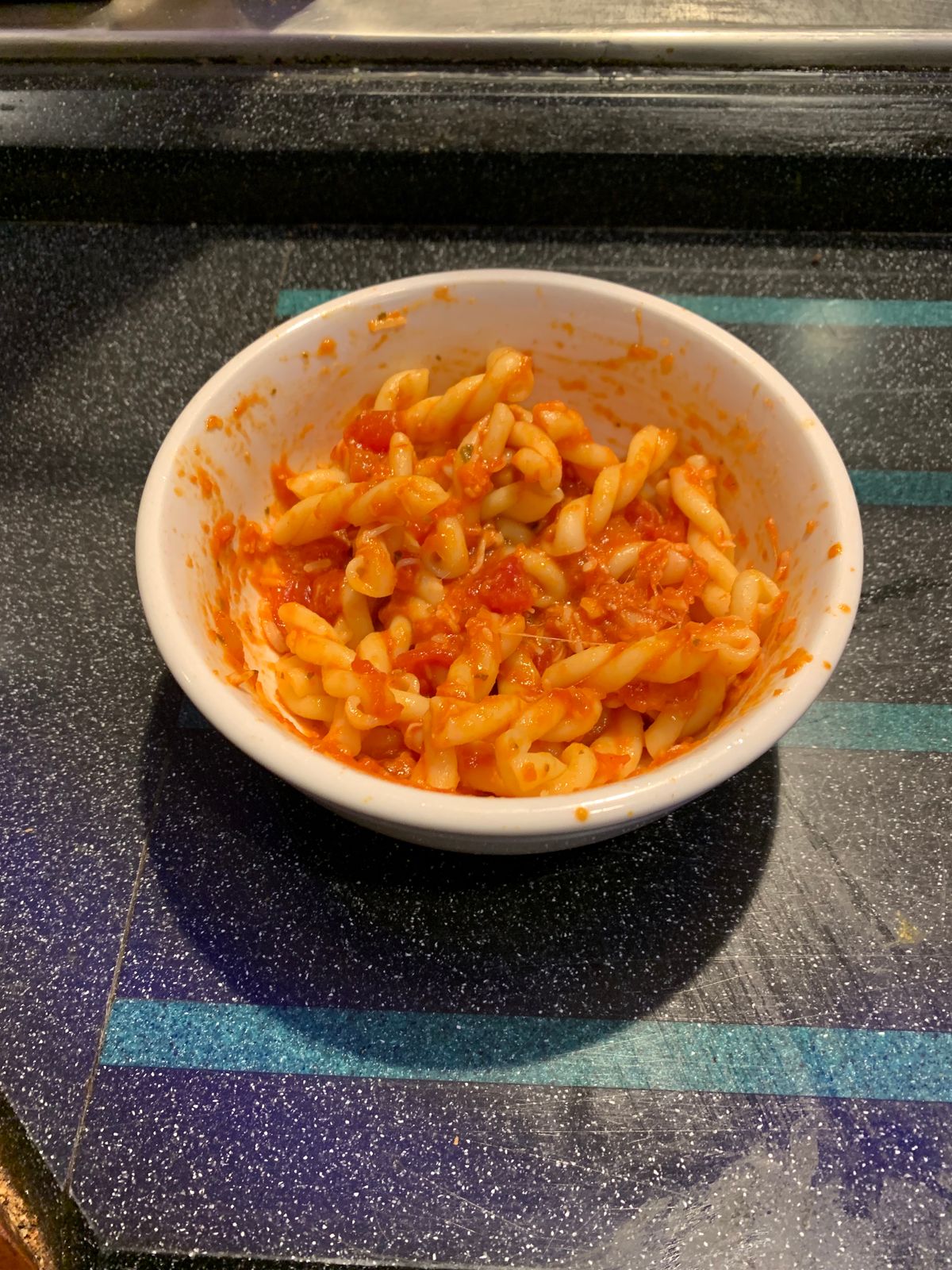 On nights when I tire of marinara and pesto and Val doesn't have any additional pasta sauces, I try some of these recipes to add variety to my dinners. Here are a few fresh sauce recipes you can make yourself (although, throwing in a bunch of ingredients from the salad bar into plain pasta or pesto pasta hasn't failed me yet).
Marinara 2.0
Fill a small bowl with a scoop of marinara sauce from the lighter side. Add one or two spoonfuls of milk or cream from the milk dispenser, as well as a small spoonful of butter from the condiments section near the bagels. Add a generous amount of mozzarella from the salad bar. Mix your concoction and microwave for about 45 seconds, or until the cheese is melted. Add pasta to your sauce bowl and top with parmesan cheese from the salad bar and a couple pinches of salt and pepper.
Creamy Bacon Pesto
Fill a bowl with pasta and add as much pesto (from the condiment section) as you like, at least enough to coat the noodles. Add 3 to 4 generous scoops of mozzarella from the salad bar. Add 2 to 3 scoops of bacon bits from the salad bar. Mix your sauce up and microwave for about one  minute, or until the mozzarella is melted. Salt and pepper to taste!
Tomato and Olive Oil Sauce
Add approximately two tablespoons of olive oil (from the salad topping section) to a small bowl. Add a pinch of salt, pepper, and garlic powder to the olive oil. Add about 10 cherry tomatoes from the salad bar to your bowl. Using a spoon, crush each of the tomatoes and mix them in with the olive oil until all the tomatoes are coated. Microwave for 45 seconds, take out the bowl and mix — careful not to burn yourself on the hot bowl! Microwave again for 30 seconds. Remove from the microwave and mix in a small chunk of butter. Add pasta to the bowl and mix to coat with sauce. Top with salt, pepper, and parm to taste!
Avocado Pesto  
On days when there's avocado, I like to mix two or three spoonfuls of avocado mash with pesto, add some salt and pepper, and top with parmesan. A pretty simple hack but avocado adds extra healthy fats and makes the pesto creamier!