Arts & Living
Val Hacks: Brunch To-Go
In this issue of Val Hacks, Ivy Haight '25 shares how to make a healthy, delicious fruit salad and savory bagel sandwich for a delicious brunch. Follow the recipes for your new favorite fruit-filled or protein-packed brunch treat!
Sometimes, Val can be overwhelming. The bustle right before class time, the flurry of folks rushing in, and the potential to see every single person you know make for a stressful dining experience. If you're feeling this, an easy to-go meal might be the perfect solution. I usually eat this as breakfast or brunch on the weekend when I need to take some time in my room during a meal. If you really need a quick in-and-out of Val, you can skip some of the add-ons. For this meal, you'll need a large and a small to-go box.
Fruit Salad (big box)
Grab a green apple, red apple, banana, berries from the yogurt station, and any other fruits of your choosing.
Mix a spoonful of yogurt and two pumps of honey in a sauce container.
Take a slice of lemon from the drink station.
Finish the meal in your room:
Cut each fruit into small pieces.
Pour the honey-yogurt sauce onto the fruit.
Squeeze the lemon slice over the fruit salad.
Close the lid to the box and shake!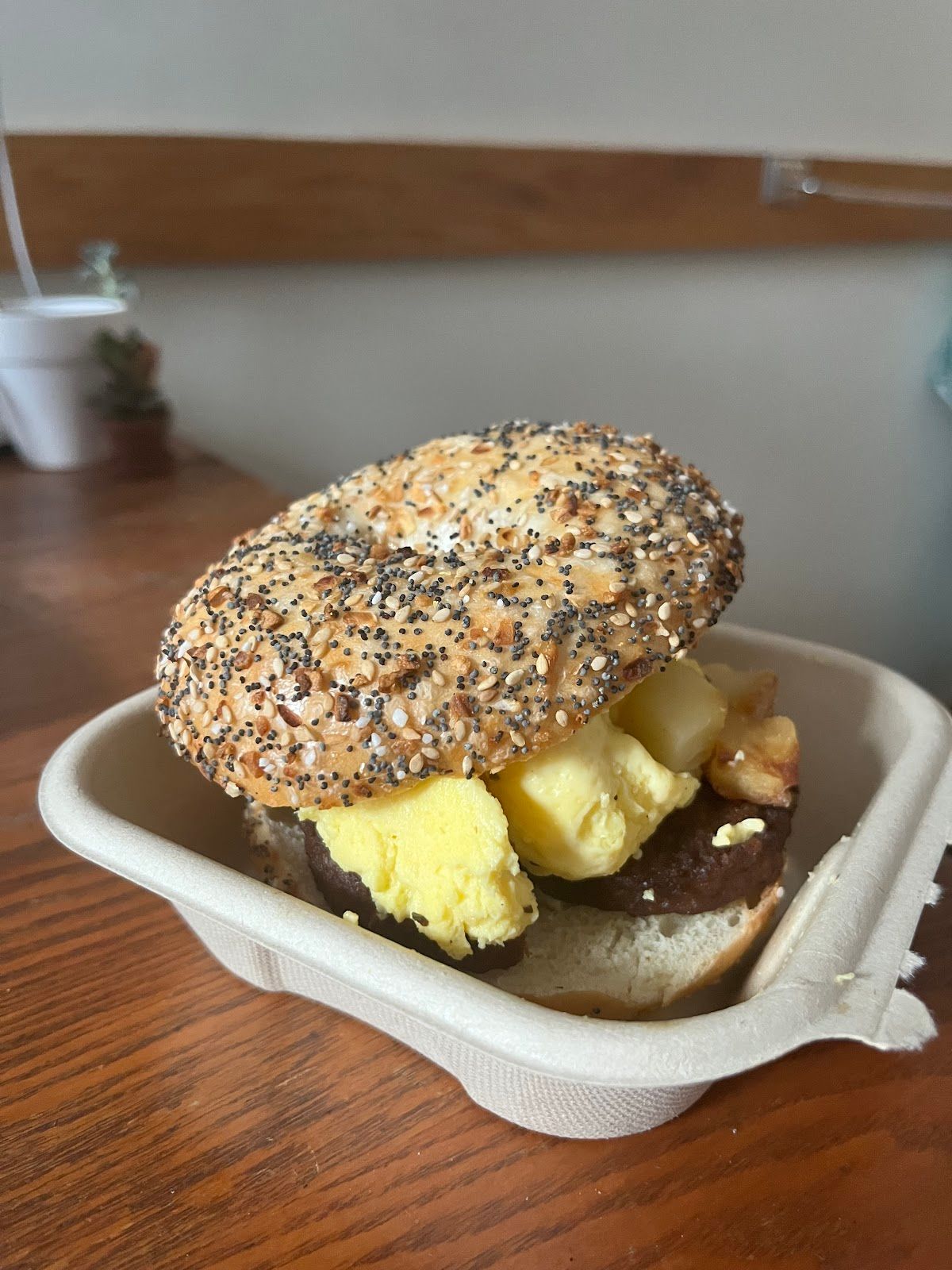 Bagel Sandwich (small box)
Toast a bagel of your choice.
Grab eggs, sausage (I go with the MorningStar vegan patty), cheese, and any other fillings you would like while the bagel is toasting. If you want this for lunch, use the ingredients from the sandwich station. Bonus: you avoid awkwardly standing by the toasters while you wait for your bagel.
Place your chosen fillings onto the bagel and voila, a bagel sandwich!