Arts & Living
Val Hacks: Deviled Eggs
Audrey Rosevear '22 presents "Val Hacks," a column dedicated to exploring the culinary possibilities of Valentine Dining Hall. This week, here is her recipe for deviled eggs, Val-style.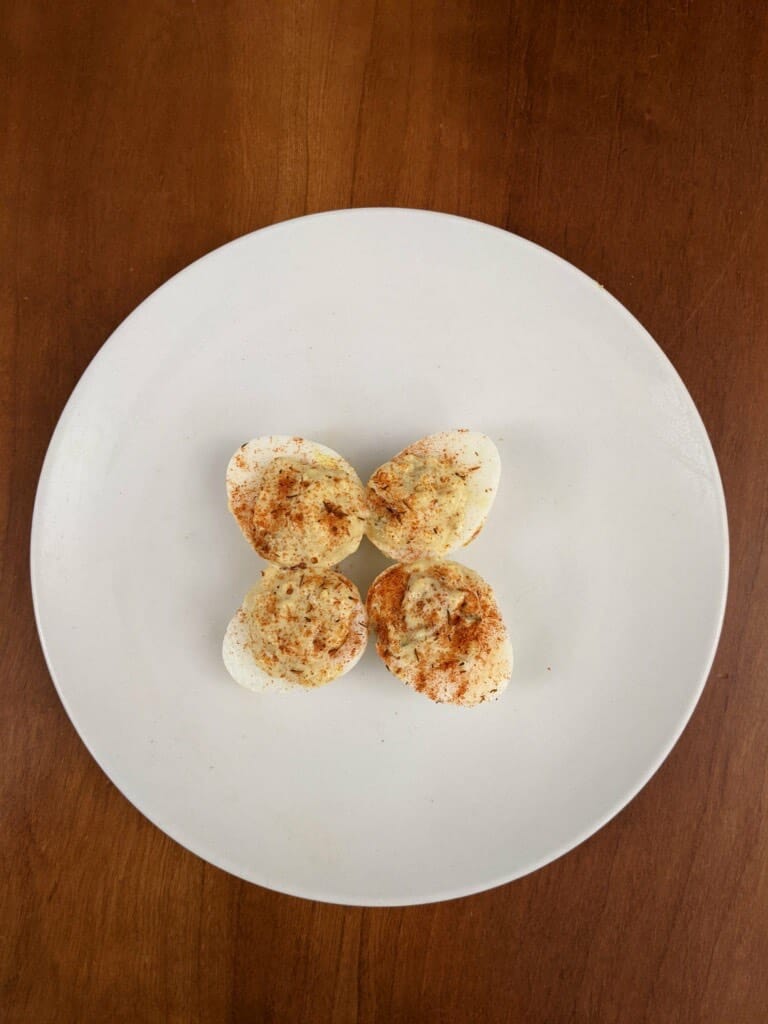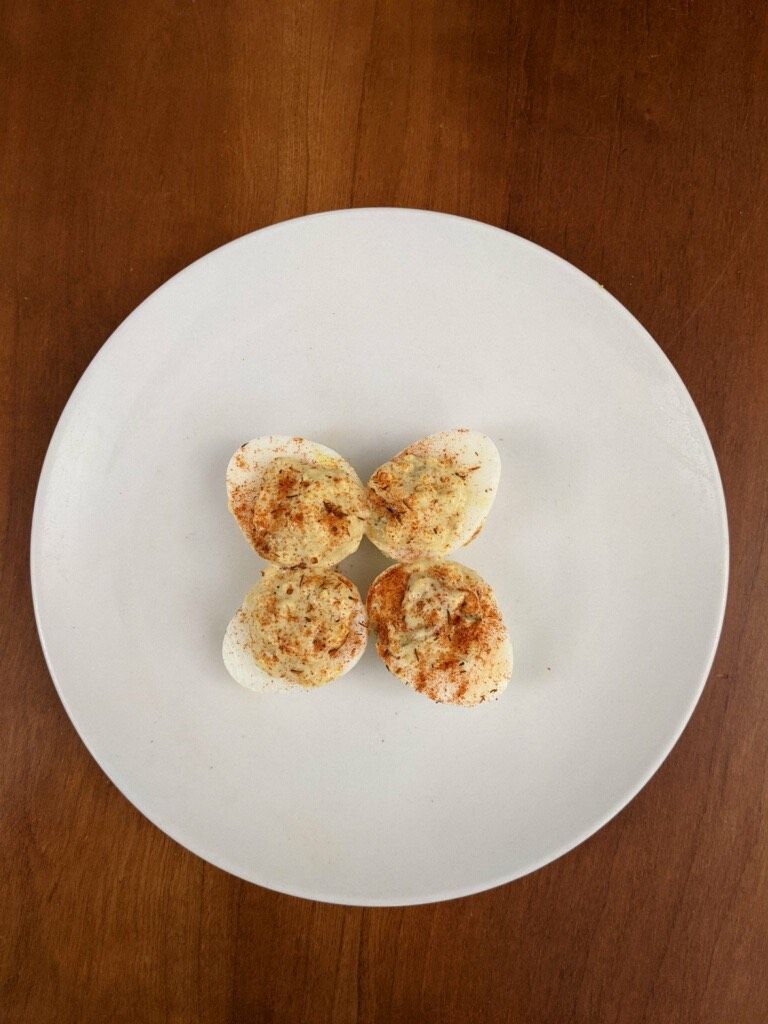 Last semester, my debut Val Hacks article about Tikka Masala prompted lots of comments along the lines of "looks delicious, but I will never make it!" Turns out Amherst College usually keeps us too busy to do elaborate cooking projects — who knew! (Although, for anyone thinking about making it, now's the time — Val now provides cumin and Greek yogurt during dinner.)
I want this column to share recipes that are more accessible to the community, so this week I'll do something a little easier: deviled eggs! I've been absolutely addicted to these yummy snacks in the last few weeks. They're a great way to both bulk up a mediocre Val meal and impress friends at your next wine and cheese party. Without further ado:
Deviled Eggs
Recipe makes 4 deviled eggs. All ratios are approximate and to taste.
Ingredients:
2 hard-boiled eggs (salad bar)
1 packet or 1 tablespoon mayonnaise (sandwich bar)
2 teaspoons spicy brown mustard (sandwich bar)
2 sliced pickles (sandwich bar)
Salt (spice bars)
Pepper (spice bars)
Cajun seasoning (spice bars)
Directions:
Slice the eggs in half lengthwise and gently scoop out the yolks. Dice the pickles as small as possible, and mix them with the yolks, mayonnaise, mustard, salt, and pepper. I recommend mashing with a fork to get a nice creamy texture. Don't skimp on the mayo here! Scoop the filling back into the egg whites, and top with a hefty sprinkle of Cajun seasoning.
Notes:
You can also make egg salad using the exact same recipe — just cut up the egg whites and toss them in too. It will be more flavorful than Val's!
Traditionally, deviled eggs are made with paprika instead of Cajun seasoning, but Val doesn't have paprika. Luckily, the first ingredient in Cajun is paprika, and the seasoning also adds some other interesting flavors to the mix.
If Val ever brings back the Worcestershire sauce, you can substitute that in for the pickles. I grew up making these with Worcestershire sauce, but some of my friends grew up using pickles, and both are plenty tasty.