Arts & Living
WAMH x The Student: Fiona Apple
Feminine rage has long been a topic of Fiona Apple's music, particularly in her 2020 album "Fetch the Bolt Cutters." Sylvie Wolff '25 explores the harsh and experimental album that implores women to speak out.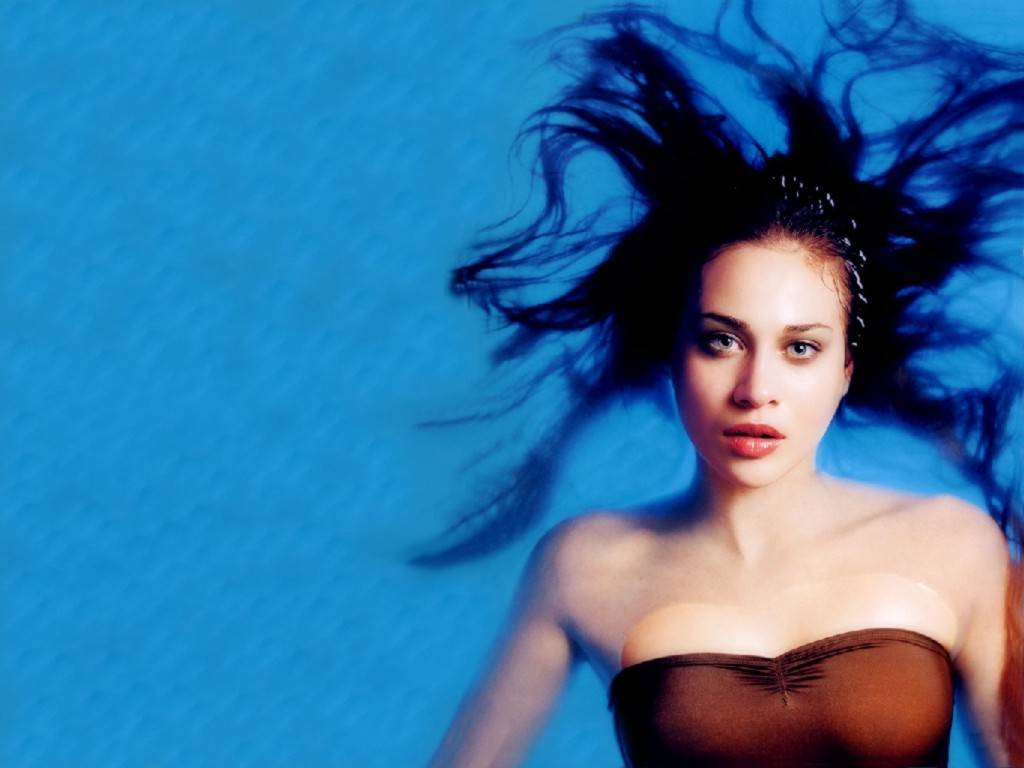 Content warning: This article contains mentions of sexual assault.
I was in my favorite high school English teacher's classroom, eating lunch with my three best friends, and I saw "female rage is divine" scribbled on the chalkboard. I took a picture. I've googled the phrase many times since then to see if it comes from anywhere specific, coming up with links from yoga and meditation websites about divine feminine power and "womb rage." I pushed past my initial skepticism and read that feminine rage is the "physiological, ancestral, naked, and embodied response to things gone wrong in the world." Apparently, anyone can feel it. It's not just the feminine expression of normal anger.
Fiona Apple has referred to John Lennon as her god and Maya Angelou as her mother, and has been described as "an entertainment industry's worst nightmare." She began composing songs on the piano at eight years old and released her 1996 debut studio album "Tidal" when she was 19. When she won an MTV Video Music Award for Best New Artist in 1997, she dropped an Angelou quote before famously saying " ... this world is bullshit … go with yourself," "this world" meaning the music industry. The speech was poorly received, and Apple was painted as a diva suffering for her art. Her infraction was grave; she had broken the rules of pop stardom and had spoken against the big machine.
On the topic of songwriting, Apple said in an episode of The Sundance Channel's interview series "Iconoclasts" that "If you're not overflowing with something then there's nothing to give." In the same episode, film director Quentin Tarantino remarked that almost all of his favorite lyrics by Apple are the ones with violent imagery. Her music is all about "overflowing." It's raw and comes straight from the gut.
Apple's fifth studio album, "Fetch the Bolt Cutters," was released on April 17, 2020 — eight years after her previous album, "The Idler Wheel is Wiser Than the Driver of the Screw and Whipping Cords Will Serve You More Than Ropes Will Ever Do." The 13-track record is named in reference to a scene in "The Fall," a British police drama series starring Gillian Anderson as a sex crimes investigator. After finding a locked door to a room where a girl has been tortured, Anderson's character calls out, "Fetch the bolt cutters." The album is about not being afraid to speak; its core message is to "fetch the fucking bolt cutters and get yourself out of the situation you're in." The album explores freedom, a battering headache finally released.
Purposefully unvarnished and rooted in experimentation, the album's sound is perfect percussion — piano, drums, dogs barking, metal objects, kitchen instruments, even Apple's voice itself: yelping, howling, muttering. Pure, visceral rhythm.
"Relay" was the first song I heard from the album, the very same day that I took that chalkboard photo. My friend's voice joined with Apple's as she leaned half her body out of the moving car's window and belted from her belly. Apple wrote the song's hardest hitting line, "Evil is a relay sport, when the one you burn turns to pass the torch," when she was 15. Three years earlier, she was sexually assaulted by a stranger in her apartment building, and said that it made her think about "big things," like innocence, guilt, and forgiveness. She finished the song at 42, shortly after Brett Kavanaugh's Supreme Court confirmation hearings in 2018, when allegations surfaced that he sexually assaulted at least three women. She stacked on statements about resent: "for being raised right," "for being tall," "for never getting any opposition at all," "for presenting your life like a fucking propaganda brochure," each line punctuated with a heavy bass drum hit. The only explicit song on the album, "Relay" deploys its expletives perfectly, making it an anthem of pounding, unrestrained anger.
"Heavy Balloon," a track that I've had on repeat nonstop for weeks, is about depression and resurgence: "People like us, we play / With a heavy balloon / We keep it up, to keep the devil at bay, but it always / Falls way too soon." Apple wrote these lyrics after an ex-boyfriend described his father's depression to her. The way Apple belts "I spread like strawberries / I climb like peas and beans / I've been sucking it in so long / That I'm bursting at the seams" feels like divine feminine rage to me. Apple has struggled with obsessive-compulsive disorder, depression, and anxiety since childhood, and this line feels like redemption. Her anger here is restorative, and she grows as she sings — effectively saying, "I'm going to spread myself out and take over this whole garden."
"For Her" is a newer song to me. Inspired by a conversation Apple had with an acquaintance who formerly interned at a film production company, the song is that woman's story of "Hollywood creeps" and a sexual assault incident. Apple told the story because she couldn't. Claps and cymbals lead into multiple women's voices joined in harmony, a conscious choice because Apple struggled to record the song on her own: "Look at how feathered his cocks are / See how seamless his frocks are / Look at his paper-beating over that rockstar." Apple doesn't mince words: "Well good mornin', good mornin' / You raped me in the same bed your daughter was born in." A gospel-like chorus concludes the song, an uncompromising finish to a story told straight-up.
Feminine rage is divine, it's communal, it's loving, it's natural; it's crucial. Apple's anger is a gift, and her music has stuck with me at times when not many other artists resonated. "Fetch the Bolt Cutters" is a bold eruption after Apple's eight-year pause from releasing music. Her complete lack of concern for prettiness in her music and dedication to truth-telling is perhaps a product of her exiling herself from a music business that, from the very beginning, she couldn't stand.