Arts & Living
WAMH x The Student: Live Performances
Concerts have returned in full force, but are they as impactful as iconic pop performances of the past? Victoria Thomas '25 reflects on her recent experiences seeing Harry Styles and Bruno Mars live.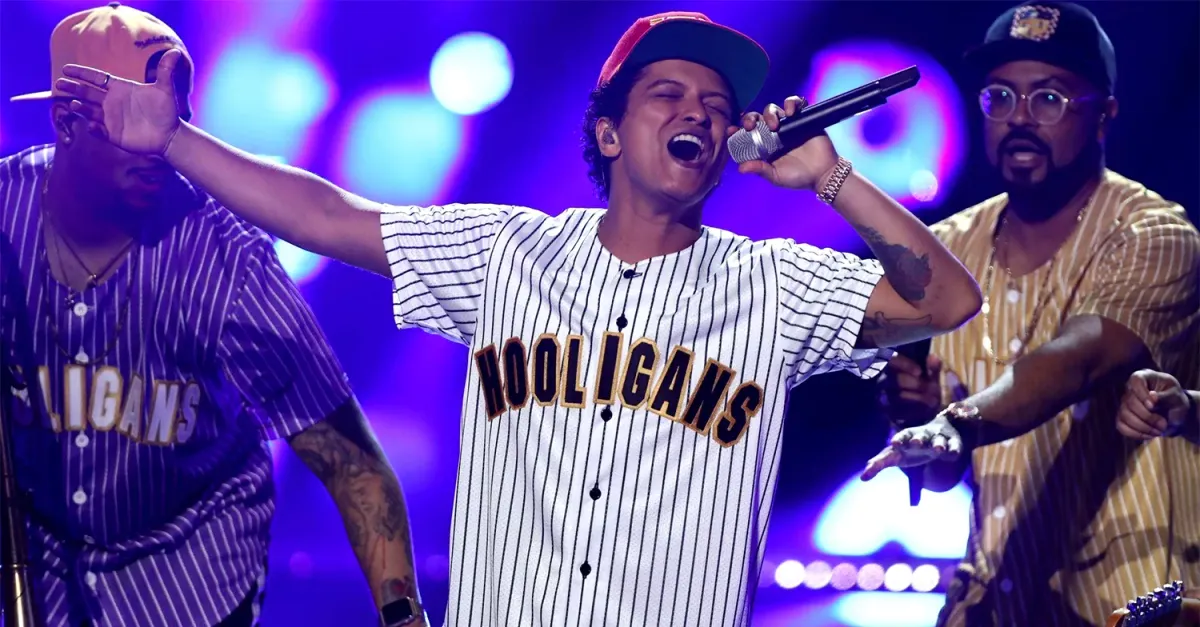 A couple of months ago, I had a conversation with my mom about how my generation has missed out on real pop stars. Going to concerts is one of my favorite things to do, no matter the performer. But when I hear my mom say she's seen people like Prince, Michael Jackson, and Madonna perform live, I'm immediately filled with a deep longing to experience a performance as iconic.
On Sept. 10, I saw Harry Styles perform live at Madison Square Garden. The next night, I saw Bruno Mars at MGM Music Hall in Boston. These two artists have repeatedly been in the top five of my Spotify Wrapped, so this weekend was monumental for me.
It took me at least a week to fully process my starstruck 48 hours, and afterward, I revisited the concerns I had shared with my mom. Bruno and Harry both put on beautiful shows, but they are very, very different performers. It's also true that Mars has been a favorite of mine since childhood, while Styles' music has only become integral to my life in the last five years or so. Maybe the answer to their different performance styles lies in their generational differences.
Harry Styles has taken the world by storm since his time in One Direction, and he's always a hot topic on social media. His concerts are known for their fun, colorful vibe, emphasized by his extravagant outfits. In turn, the audience at his shows arrive in their most stylish concert garb, too. His fanbase is die-hard and recently started claiming on Twitter that he is "the next King of Pop." As much as a fan that I am, I disagree with equating him to such a pop legend as Michael Jackson.
I saw Styles once before in 2018 when he was touring for his self-titled solo debut album. Though it's been four years, I was confident that I knew what to expect, performance-wise. In 2018, he did a lot of running around, waving flags, jumping, and reading fan signs. In 2022, he did the same, albeit in a more playful outfit, with the added joy of singing "Happy Birthday" to a fan with the whole arena. I enjoyed every second and sang my heart out.
The reliability of Harry's performance eased me into what would be the best concert performance I've seen so far: Bruno Mars. Last year, Mars and Anderson .Paak launched their musical duo, Silk Sonic. According to Rolling Stone India, during their residency in Vegas they were known for locking the audience's phones away during the show. Bruno Mars did the same thing for his show I saw in Boston, and it only added to the spectacle that was his multifaceted performance.
I think it's safe to say that Bruno Mars has always been an amazing performer. He sings, dances, and commits to a certain character as an artist: the suaveness of the '70s, and a 24k magic, player, rich-boy charmer vibe. He and his band had a different choreography for each song, and his transitions between songs never failed to excite the audience. It was obvious how much thought was put into the lighting as well, which regulated the emotions and ambiance with each change of verse. The theater would light up with a range of cool-toned colors for his sad, emotional songs, and flash a variety of colors along with the beat for his more exciting songs.
What struck me the most about the Bruno Mars concert was not just his performance but also the audience. It ranged from middle schoolers to elders, and everyone knew every word of every song.
Perhaps that's the key to being a star like Michael Jackson and Madonna and Bruno Mars; they have reached a wide range of audiences. But then what is it about these artists and their music that allows them to appeal to so many? I think part of why we don't have new stars like this today is because of the hyper-accessibility of music now. There are so many artists to listen to, and their music is only a click away. I don't think that the accessibility of music today is a bad thing, and there are certainly pros to the large volume of musical artists and genres we are exposed to today. But it feels impossible to have a popstar on the level of past icons when we can so easily find thousands of different artists within one genre, and even more in each subgenre. Even so, I can't help but wonder why the growing saturation of the music industry has consequently lowered the overall performance level of artists. We're in desperate need of a new icon.