News
A Flawed System: The Obstacles of Shared Governance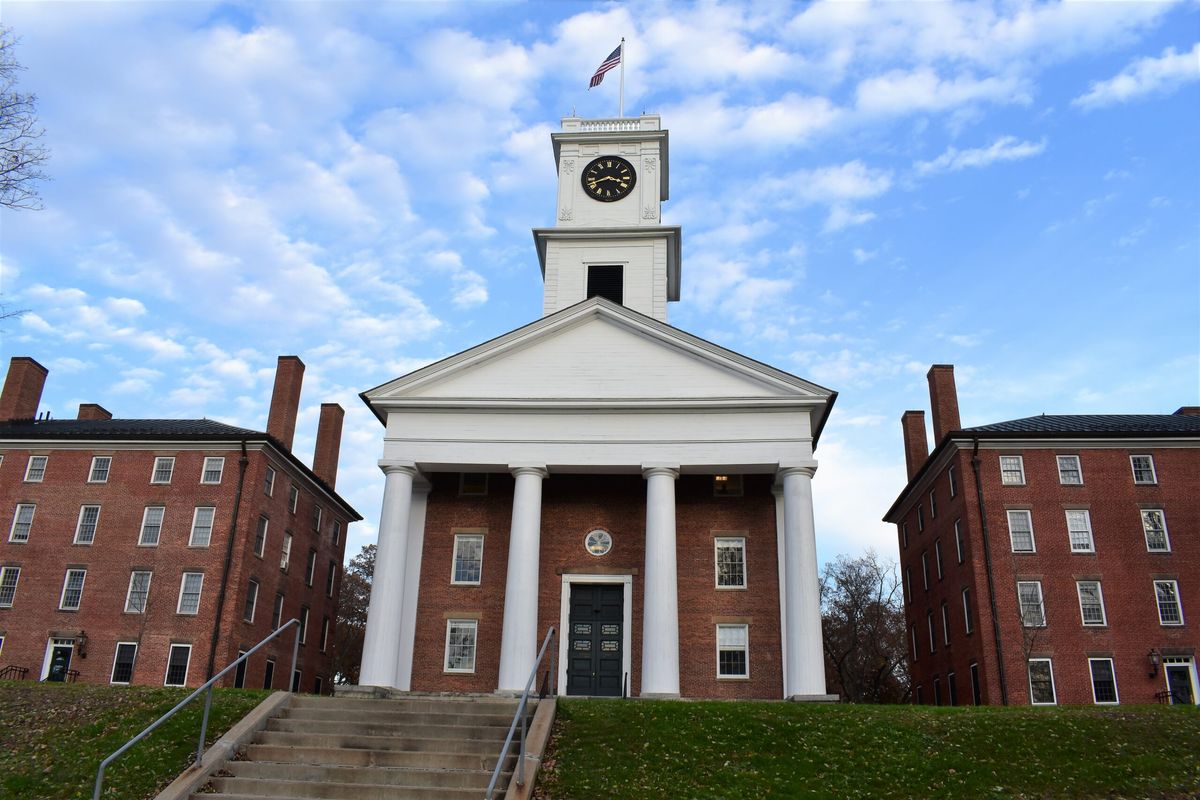 Over the last four weeks, The Student examined qualitative and quantitative differences in the experiences of faculty of color at Amherst College. Faculty members spoke about unrecognized burdens of service, racist encounters and unclear expectations for the tenure process. This week, we wrap up the series by looking at the college's governing principles and how they sometimes play a role in preventing substantial action.
Because the college operates on the basis of faculty governance, which grants democratic authority to all faculty members and aims for a smaller branch of administration, very little is actually mandatory for faculty members at the college. The dean of faculty's retreat on inclusive pedagogies is not mandatory, nor are other workshops held by the college. Faculty members are only strongly encouraged to attend. All faculty are also highly encouraged to attend faculty meetings that take place two or three times per semester.
Because of this form of governance, faculty members tend to take on more administrative and service roles at the college. And oftentimes, the lack of a more structured approach leads to little action on axes of diversity and inclusion.
This was confirmed in the 2018 accreditation report released by the Commission on Institutions of Higher Education of the New England Association of Schools and Colleges, which identified that "[t]hough governance structures are deliberate, they can impede action."
The evaluation team wrote that "clear assent to the premise that the college urgently needs to upgrade its administrative capacity (especially in areas such as student life, diversity and inclusion, compliance, and health services) was also heard."
Much of Professor of English and Faculty Diversity and Inclusion Officer Marisa Parham and colleague Allen Hart's work involves helping enfranchise "people in the system and also enfranchise them to take charge of the system" — to have conversations with professors about power and "structural vulnerability."
For Parham, though, this does not merely include top-down directives in which a clear power relation exists between administrators and faculty members.
"For me it's figuring out how to get the system to work with less load, more collectively, more transparently and with more comfort while at the same time upholding the independence and sovereignty of faculty, which you do have to have as faculty," Parham said.
Redefining Merit All the professors interviewed by The Student said they were encouraged by recent pushes for senior hires of faculty of color and the creation of the Office of Diversity and Inclusion (ODI).
Other opportunities for faculty development include subscriptions to and programs developed by the National Consortium for Faculty Diversity and Development, external mentorship for pre-tenure faculty and various workshops hosted by the Office of the Dean of Faculty and ODI. Dean of Faculty Catherine Epstein has also began working with department chairs to standardize mentoring practices across the college.
Professor of Black studies, Latinx and Latin American studies and English Rhonda Cobham-Sander applauded students for centering issues of diversity and inclusion through Amherst Uprising, a student-held sit-in in November 2015 that protested the marginalization of minority groups on campus.
"The great thing about the Uprising was that it put everything out there," she said. "People had to name their commitment to these ideals as ideals and also their commitment to doing something about what was happening. It was very gratifying to me to see how many faculty came, listened, looked inside themselves, tried to think about how they could be most helpful … For the first time I felt that all these issues I'd heard about behind closed doors were not just addressed to me but everyone."
For Professor of American studies Robert Hayashi, next steps involve having conversations about the structural markers of excellence among faculty.
"I see my role here as something different [from what the institution expects] and want that to be acknowledged," he said. "To me that's important to acknowledge: trying to move some of those markers in terms of what we want our faculty to do and the ways they enable their students."
That is more than writing a brilliant journal article for publication, he said. It can include mentoring students of color or stepping into the role of adviser for affinity groups on campus. "For some faculty members, because the college didn't provide some of those support systems [for students], we're then forced to kind of work for the college because they didn't think about things or bring in enough supports," he said.
Though certain professors may be happy to take on such roles, he said, this kind of work also merits validation and celebration and should be taken into consideration when pre-tenure faculty members are reviewed for tenure.
Change also means having difficult conversations about the way moments — such as microaggressions — affect people differently. "We come out of different histories and different backgrounds," he said. "There are things that have happened that are unintentional. We can't change the history of the institution but we can change the future of the institution."
A Promising Future Professor of Spanish, Latinx and Latin American studies and film and media studies Paul A. Schroeder Rodriguez is hopeful for change among the current generation of professors. The senior faculty member who made the unwelcome comment about his name was on the verge of retirement. That means the senior professor was at Amherst when it was an all-male college.
"I don't want to generalize, but in that one case [of racial injury], it is clear to me that there is a generational component and a cultural component at work," he said. "And all the faculty that I've seen that are tenure-line belong to a different culture, from what I've seen. They come much more sensitized to the differences in class, gender. I think people have always been sensitive to them but have not necessarily reflected on them to the point where their actions reflect their best selves. People entering the market as faculty now after graduate school, I think there's work being done at that stage. That's what I imagine."
He is happy that at Amherst, he has the resources to integrate his love for his hometown and communities into his work. In Spring 2018, he took a group of students to Puerto Rico and plans to do something similar again.
A pre-tenure professor who asked to remain anonymous due to her untenured status said that she has been encouraged by the college's recent focus on inclusive pedagogy, including the creation of the Center for Teaching and Learning.
"What that group has been able to do is focus on teaching to all different kinds of people, all different kinds of learners," she said. "There's a way in which diversity and inclusion can get folded into some of those things, so that has become a possible place for faculty who have been here for a while to learn about changing up their game."
"Cultural change is small, it's incremental, it's slow, but all these things are interconnected, so it helps to look at them and think of them together because they're really all related to each other," she added.
Change is a slow process, but it takes work on all parties involved — this was acknowledged among all the professors interviewed.
"We don't have a robust language here or at any institution for thinking about structural vulnerability," Parham said. "On the one hand you can make the argument that you want to imagine a professor who is individual and sovereign, but on the other hand you can also make the argument that that doesn't actually account for vulnerability."
Formulating that language is key, she said.
"I really do think there's space for intervention and for transformation," she added. "We've actually been able to impact and change things."
For Cobham-Sander, the institution has grown and evolved throughout her time at Amherst. Though it is still a "hard struggle," she said it is a better institution than it was when she first arrived.
"I think this administration has done a lot, too," she said "They don't always get it, but they are prepared to try and make resources available. That's a lot more than has been the case in the past … I'm glad the institution is taking responsibility for this, not just me."
This is the last of a four-part series examining retention of faculty of color at Amherst.
Part one — "A Flawed System: The Burden of Service Among Faculty of Color"
Part two — "A Flawed System: Navigating Racist Encounters"
Part three — "A Flawed System: Professors of Color Face Hurdles in Obtaining Tenure"