Arts & Living
Coffee Haus Returns With "Illen and Bryan Miss Bryan's Mommy"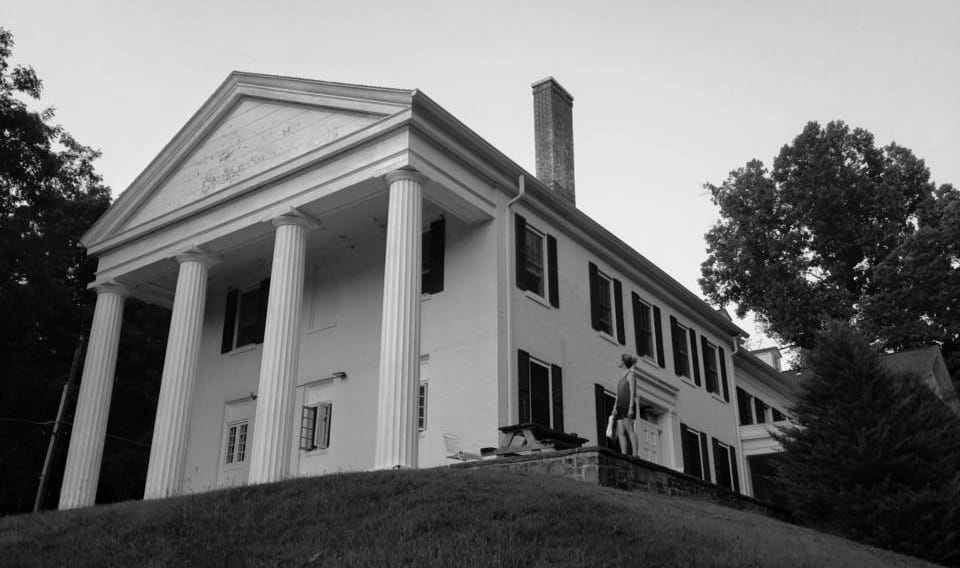 A beloved Friday night tradition returned to campus last weekend, drawing in a large audience of curious first-years and regular fans. Coffee Haus, a biweekly open mic event hosted by the Marsh arts theme house, kicked off the school year with hot coffee and an eclectic set of student performances. The night's talents included original music, stand-up comedy routines, narrative storytelling, spoken word poetry and live jam sessions.
In tribute to the night's theme, "Illen and Bryan Miss Bryan's Mommy," emcees Illen Asmerom '18 and Bryan Doniger '18 read aloud postcards from Doniger's loving mother, reminding him to wear sunscreen and to attend services for Yom Kippur, among other important things. During one interlude, Asmerom and Doniger invited spectators to the mic to talk about their mothers, bringing forward a parade of awkward anecdotes, gratitude and adoration directed toward their moms.
The night's 24 performers showcased talent in a variety of formats. The night began with a jazzy saxophone and drum duet by co-emcee Bryan Doniger and Emmanuel Osunlana '18, followed by first-time performer Douglass Jamison '16's thought-provoking spoken word poem. A set of beautiful acoustic performances followed, which included many original songs written by Amherst students. In one of the four comedic acts of the evening, storyteller Gina Faldetta '16 shared a hilarious anecdote with the audience that was met with copious amounts of laughter. And covers of songs by the likes of Amy Winehouse, Katy Perry and The Jackson Five contributed to the eclectic variety of sounds present at the Coffee Haus.
Spectators joined the stage as the event ended, singing along to Darius Rucker's "Wagon Wheel" while linking arms in a giant circle — a Coffee Haus tradition — then subsequently twisting and dancing erratically to the live band.
Friday's Coffee Haus provided an atmosphere for students to display their artistic talents and for audience members to support their peers. Lauren Weiss '18, another performer of the night's comedic acts, said, "I performed my first-ever standup routine in Coffee Haus on Friday. It was so satisfying to perform for my friends in such a great, welcoming space. Jokes are fun."
New spectator Ruth Manzanares '18 was one of the many crowd members supporting friends and peers on Friday. "I always found myself too busy to attend in the past," Manzanares said. "This time around, I not only had the time, but also the incentive [because] my friends were participating. If I were to return again, it would most likely be to support my friends, as well as the other [performers who] are brave enough to go on that stage and perform."
Irisdelia Garcia '18 recited an original spoken word poem, as well as a monologue from Ntozake Shange's "for colored girls who have considered suicide / when the rainbow is enuf."
"Marsh Coffee Haus has always been a space where I can revel in the part of my self that I don't often explore," Garcia said. "It has always been a welcoming space for all sorts of acts, and I believe Illen and Bryan did an amazing job at cultivating that inclusivity."
Asmerom and Doniger, who are also the organizers of Marsh Coffee Haus this academic year, aim to foster an inclusive performance space for the college's arts community.
"I want performers to know that we value the fact that going up and singing or telling a story isn't easy," Doniger said. "When I performed for the first time, I felt like I was somehow being a nuisance or making life hard for the hosts. This year, I want performers to know right off the bat that their work is important to us, and that our job as hosts is to do our best to make their performance fun and memorable."
A longstanding component of the college's social and artistic scene, Marsh Coffee Haus is a welcome distraction from the week's challenging academic coursework, and exposes Amherst students to their classmates' talents.
"A bunch of folks sit around and treat each other's art like it's a crucial and important part of life for a few hours," Doniger said. "That's pretty sick!"