Arts & Living
Delving into the Strange Story of Rapper Jay Electronica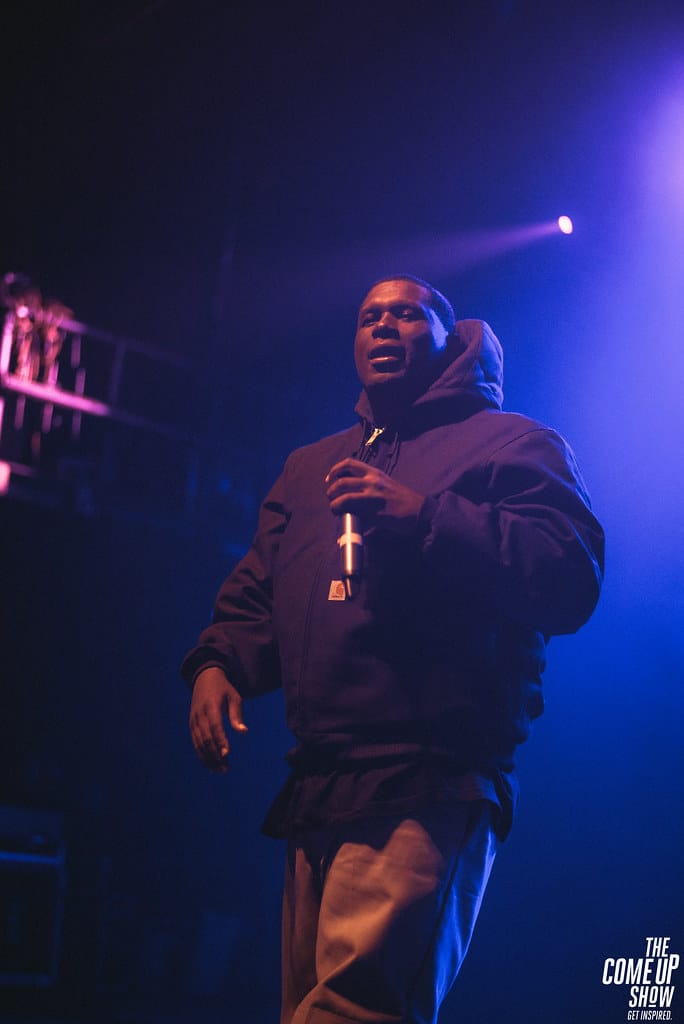 On Feb. 7 at 12 a.m., rapper Jay Electronica sent the music world ablaze with a two-word tweet: "Album Done." The tweet has since garnered over 40,000 likes and replies from people including James Fauntleroy, Pigeons & Planes and even Buffalo Wild Wings. But why is there buzz around a forty-three-year-old rapper who has never released a proper album?
If you're not a fan of hip-hop, you probably haven't heard of him. After all, in today's day and age, artists seem to come and go, as fans constantly look towards the next big thing.
Hip-hop in the 2010s is closely associated with one-hit wonders whose popularity and sound has faded over time. Look at Trinidad James; look at Fetty Wap or ILOVEMAKONNEN or Desiigner or Blocboy JB or even T Wayne. Why then is Jay Electronica, who hasn't had a major release in over ten years, not considered a one hit wonder? Why does his name hold an almost mythical status in hip-hop? Lastly and maybe most importantly, should we believe him — is the album really finished and finally set to be released?
To quote David Ershon of 2008's "The Other Guys," "I think the best way to tell the story is by starting at the end, briefly, then going back to the beginning and then periodically returning to the end, maybe giving different characters' perspectives throughout." In truth, the Jay Electronica saga is a somewhat complicated and quite enigmatic affair. According to the tweets on Feb. 7, the album is scheduled to be released on Mar. 18, was "recorded over 40 days and 40 nights, starting from Dec. 26" and will be titled "A Written Testimony." While these tweets don't provide much insofar as details about the album, they do provide some key hints as to what it might look like, and whether it is actually real. But first, it helps to provide some context.
Jay Electronica is perhaps one of hip-hop's biggest "what ifs." His mythology begins back in 2007 when he uploaded the category-defying mixtape/song/album "Act I: Eternal Sunshine (The Pledge)" to his MySpace page. The piece gained traction online for its unique, cinematic composition, cosigns from Erykah Badu and producer Just Blazer, and, of course, its cryptic mysticism that would become Electronica's trademark. Moreover, the title implied that there would be a follow up — an Act II and even an Act III that correspond to the stages of a magic trick performed in the movie "The Prestige": the pledge, the turn and the prestige. Two years after "Eternal Sunshine," Jay Electronica went on to release two official singles, "Exhibit A (Transformations)" and "Exhibit C in quote," which stand today as his most well known songs.
Bolstered by production from Just Blaze along with Jay's own dense lyricism and alluring references to film and religion, the tracks seemed to inaugurate Jay Electronica's rap career and establish him within the mainstream. In 2010, he signed to Jay-Z's record label Roc Nation, and the iron seemed hot — the world was ready for a Jay Electronica album.
Despite promises from Jay Z and a few loose tracks on SoundCloud, "Act II" was still nowhere to be found by 2012. Hopes were reignited that summer when Jay Electronica posted a supposed tracklist on Twitter. "Act II" was supposedly fifteen tracks long and featured appearances from Jay-Z, Kanye West and Diddy, among others. In the following years, the hype around the album stayed alive through the occasional explosive guest verse — most notably on Big Sean's 2013 single "Control," the song that set the hip-hop world on fire with Kendrick Lamar's inflammatory name-dropping verse. However, besides a few empty teasers and unfulfilled release dates since 2013, Jay Electronica has been largely absent from the charts and news circuits.
Meanwhile, the landscape of hip-hop has changed drastically and the question stands: where does Jay Electronica fit into modern hip-hop? The 2010s saw the rise of "trap" popularized by the likes of Chief Keef, Migos and Travis Scott, which emphasizes hi-hat sounds, 808 beats and melodic vocals drowned in autotune. Of course, there are numerous exceptions — infinite, diverse subgenres of hip-hop, home to some of the most popular artists like Drake, J. Cole and Kendrick Lamar. Thematically, Kendrick is probably the closest analogue to Jay Electronica in the modern rap setting with his cinematic and religious sensibilities. But, Jay Electronica's delivery, even in his recent guest verses, still stands as a time capsule of rap pre-2010 in the line of a Jay Z or Nas, which begs the question: what would a Jay Electronica album sound like?
The answer is: I don't know. Likely, however, it will not be the "Act II" promised years ago. Over the years, songs from the 2012 tracklist, including "Shiny Suit Theory," "Better in Tune with the Infinite" and "Letter to Falon" have trickled out. Furthermore, with the supposed title, "A Written Testimony," it seems Jay Electronica has abandoned "The Prestige" motif.
"A Written Testimony" will supposedly consist of entirely new songs. One small hint about the album's contents came from former manager Angela Yee, who has supposedly listened to the album. In an appearance on "The Breakfast Club" she told the station that Jay-Z is "on much of the album." While Jay-Z himself has not commented about the album, he liked Jay Electronica's series of tweets about the release on Twitter. Additionally, Just Blaze, the producer of "Exhibit A" and "Exhibit C," retweeted Electronica with the tag "Are you watching closely?" — a line from the movie "The Prestige." It makes sense that the album would feature close collaboration with both Jay-Z and Just Blaze, as Jay Electronica has remained signed to Roc Nation over the years.
Do these Twitter nods represent confirmation of the album's release? Not necessarily. Over the years, Jay Electronica has missed so many release dates, even after it was supposedly confirmed by close sources. Part of the allure of Jay Electronica has always been his enigma — his silence in an art form defined by noise. Perhaps this legacy is simply too great to live up to. Perhaps there is no way for a Jay Electronica album to meet fans' expectations that have only grown with the years. I guess we will see on March 18.