Arts & Living
Fall Primetime TV Show Roundup: What to Skip and What to Watch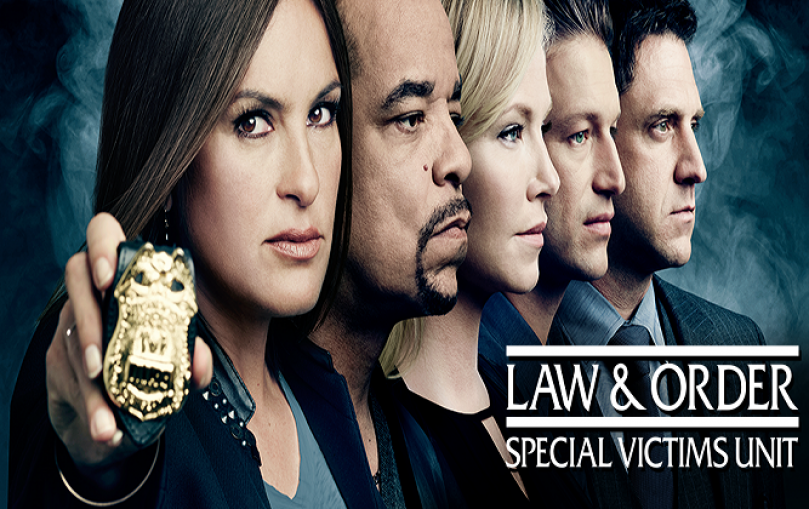 I am a self-proclaimed TV junkie, and I can't get through a week without getting my television fix on Hulu. Fall is a particularly critical season for primetime television as old favorites return with the intent to outdo earlier seasons, and new shows are queued up to be devoured or rejected by TV viewers. As most shows are now mid-season, it is time to separate the weak from the strong in this year's fall lineup. If you're looking for new show to watch once a week during your only hour of free time or wondering if it's really worth it to give another season of "Scandal" a shot, this guide will give you some answers.
"Law & Order SVU": WATCH
As a longtime fan of "Law & Order: SVU," I've been underwhelmed by the show's more recent episodes after the recent departures of characters Detective Stabler, Captain Cragen, Dr. Huang and Sergeant Munch. As new characters have come and gone (bye, Detective Amaro), and the show has become more reliant on predictable ripped-from-the-headlines stories, I've anticipated its cancellation since season 13. However, this season may be lucky number 17, as the quality of its episodes has increased with new character plotlines thickening. The show's most recent episodes have placed Detective Rollins and Sargent Benson in ethical dilemmas that they've never seen before. The current season also tackles topics including police brutality, the institutional failures of child services and transgender violence with a more sensitive approach than in past seasons. Whoopi Goldberg's guest performance alone in episode three arguably makes this season one of the most riveting in recent years.
"Jane the Virgin": WATCH
In classic telenovela style, season one of "Jane the Virgin" left viewers on an epic cliffhanger, which made me eager to watch the show's sophomore season premiere. If you haven't watched "Jane the Virgin" yet, I encourage you to binge watch it and catch up. It is one of the best shows currently on television. No spoilers here, because as you can judge by the show's recent promotional images, Jane has given birth to baby Mateo. Thus, this season has so far consisted of figuring out post-baby life and navigating the love quadrangle still present between Jane, Rafael, Michael and Petra. However, "Jane the Virgin" wouldn't be the show that it is without its dramatic plot twists, and there is surely no shortage of those in season two. Get ready for another season of laughing, crying and biting your fingernails in suspense.
"Scream Queens": SKIP
"Scream Queens," one of FOX's biggest primetime premieres of the season, has been marketed under the "horror-comedy" genre, but unfortunately, it delivers neither horror nor comedy. The show's star-studded cast and huge budget fail to make up for the script's cheap laughs and scares. Although the show tries to be a parody of the horror genre, co-creator and "Glee" and "American Horror Story" pioneer Ryan Murphy seems to have adapted qualities from both shows into "Scream Queens." The result: a show filled with underwhelming jump scares, overused comedic tropes that rely on stereotypes and pop culture references a few weeks too old to be considered relevant.
"Quantico": SKIP
"Quantico" is part of ABC's new fall lineup, starring actress Prinyanka Chopra as Alex Parrish and featuring a troupe of fresh-faced and attractive co-stars. The show is centered on the investigation of a terrorist attack in which FBI agent Parrish is a suspect. The nonlinear plot splits its time between focusing on the present FBI investigation and the FBI training camp at Quantico. With its focus on individual character development, the show does just enough to keep viewers guessing who is actually responsible for this supposed inside job. Though the premise of this show has the potential to be the next primetime hit, its plot is almost overshadowed by its gorgeous cast and steamy sex scenes. The show's eye candy and mildly thrilling plot lines make more for a mindless guilty pleasure than an action-packed crime thriller. If you do miss "Quantico," you're not missing much.
"Scandal": WATCH
Although some of the show's most recent plotlines have been underwhelming, I keep coming back to "Scandal" for its awesome Motown soundtrack and for the never-ending love triangle between Olivia, Jake and Fitz. This season is definitely worth watching. It seems that some of the endless relationship drama is finally getting resolved, and favorite characters are making stronger reappearances (I'm looking at you, Cyrus Beane). In the mean time, newer and juicier plotlines are taking shape, returning back to the thrilling, spellbinding political drama that made me (and the rest of America) fall in love with this show in the first place. This is definitely a season you don't want to miss.