Arts & Living
Getting Creative in Val: Uniting the Stir-Fry Station and the Pasta Bar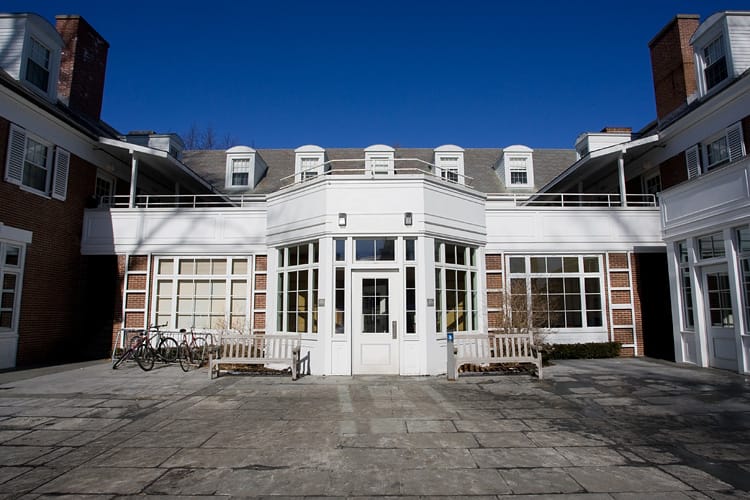 My favorite pieces of equipment at Val (besides the smoothie blenders) are found at the stir-fry station. This station opens up a whole window of opportunity, freedom and independence when it comes to your dinner choice. Learning how to control the temperature on the induction burners is crucial when it comes to cooking a non-burnt meal, so be weary of those little blinking lights. Here are a couple of my favorite pasta dishes that will hold you over until it's vodka sauce night.
Cold Sesame Noodles
Suggested pasta: spaghetti
5 cucumbers, sliced into strips
1 piece of chicken, sliced
Sesame seeds
1 packet of peanut butter (make sure to knead well and add at your table)
¼ inch high of a Val cup of soy sauce
A healthy squirt of Sriracha (or more depending on how spicy you like it)
2 shakes of ground ginger
3 shakes garlic powder to coat the top of the mixture
2 spoonfuls of stir-fry Teriyaki sauce
1 spoonful of brown sugar
Juice from 2 lemon slices
Enough water to thin it out
Instructions: Add spaghetti, sesame seeds and sliced cucumber into a white salad bowl. Whisk the rest of the ingredients together in a separate yellow bowl, adding water as needed until it forms a thicker, but still liquid, texture. Pour the peanut sauce over the noodles and mix all ingredients together.
Veggie Pesto Pasta
Suggested pasta: penne
3 spoonfuls of pesto sauce, as drained as you can make it
½ cup Parmesan cheese
Lemon juice from 2 slices of lemon
1 spoonful of Dijon mustard
1 bowlful of spinach
¼ cup cherry tomatoes
¼ cup mushrooms
Instructions: Heat water in a pan over medium heat and add mushrooms. Allow mushrooms to cook for a minute, then add in spinach and tomatoes. Season with garlic, salt and pepper and cook until the spinach is wilted. Add penne and pesto sauce, Dijon mustard, lemon juice and stir together. Reduce heat and continue to cook for a couple minutes over low heat. Finally, stir in the Parmesan cheese until melted.
4-Cheese Mac and Cheese
Suggested Pasta: bowtie pasta
1 cup low fat milk
1 cup half-and-half
1 tablespoon butter
1/2 teaspoon Dijon mustard
1 cup of cheese blend of cheddar, swiss, mozzarella and Parmesan
1 cream cheese packet
Optional toppings: bacon bits, croutons
1 teaspoon Salt
1 teaspoon cayenne pepper
Freshly ground black pepper to taste
Instructions: Heat the milk and half-and-half and cayenne in a large saucepan over medium heat until it just comes to a simmer. Continue simmering until the liquid is reduced, about five minutes. Add the cream cheese and stir until melted. Whisk in the cheese blend until all the cheese is melted and the sauce is smooth.
Add the macaroni to the saucepan and stir to combine. Stir in some water to thin the sauce if needed. Season to taste with salt and freshly ground pepper. Bacon bits can be added in the final cooking stages, and crushed croutons can be sprinkled on top to give it a little crunch.