Arts & Living
Justin Bieber's New Album "Purpose" Shows Maturation in Music Style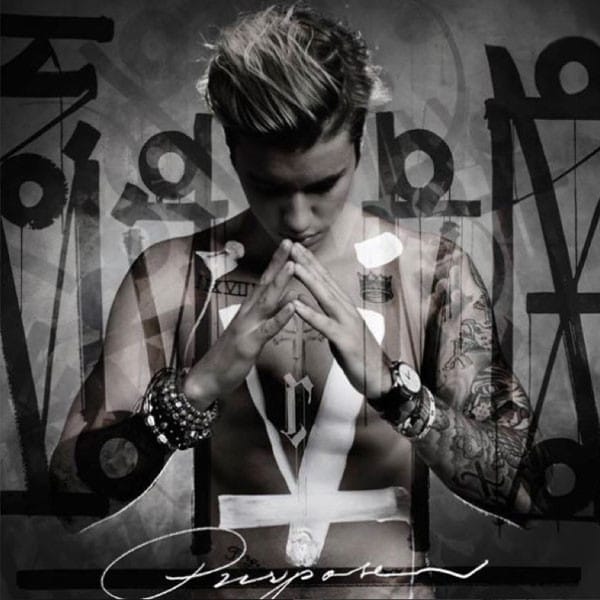 Disclaimer: I was never a Belieber. True, I reluctantly attended two Justin Bieber concerts in seventh grade, back when Bieber was on the brink of superstardom. These are the concessions you make when your childhood best friend is high with "Bieber fever" and drags you to his free live shows in Los Angeles. Within the walls of the iconic Hollywood Palladium, sanitized to accommodate throngs of pre-pubescent girls and their unwilling parents (and best friends), I witnessed Justin Bieber's cherubic face and vanilla choreography. His autotuned voice cast a spell over his young fans, forcing them to crash over each other just to touch the stage. Needless to say, I was immune to the Usher-produced, bubblegum-pop monstrosity that was Justin Bieber. His past albums have sparked absolutely none of my interest. His widely publicized wild-child antics in recent years have caused me to roll my eyes in disgust at his spoiled, entitled persona.
So I may have held a little bit of a grudge against the Biebs. However, I have put the past to rest in order to assess Bieber's highly anticipated and now highly successful album, "Purpose (Deluxe)."
The 19-track deluxe album was released on Nov. 13, almost a year after his last digitally released compilation album, "Journals." Unlike "Journals," which had heavy hip-hop and R&B influences, "Purpose" graduates into EDM-inspired beats produced by the likes of Skrillex and Diplo. Bieber's soft voice blends with the electronic influences that characterize the album. Bieber's pre-released singles, "Where Are Ü Now," "Sorry" and "What Do You Mean?" have fit perfectly among current pop hits on the airwaves by artists like Drake and The Weeknd. With guest features from emerging artists like Halsey and Travi$ Scott, as well as hip-hop legend Nas, the rest of "Purpose" has definitely propelled Bieber from teen pop idol to potential music festival headliner.
Unfortunately, not all of the songs on "Purpose" were created equal. Among the album's hits that are set to ignite Bieber fever 2.0 on the dance floor, there are other winners and losers. For further analysis, here is a track-by-track breakdown of the lengthy studio album.
1. "Mark My Words"
This soft album opener is short and sweet, filled with melodramatic lyrics that foreshadow the album's many sappy songs (many of which appear to be inspired by the notorious on-again/off-again romance of Justin Bieber and Selena Gomez).
2. "I'll Show You"
Here, Bieber tries to convince the world that being a pop star is hard when your life is viewed under a microscope. Although the lyrics are not relatable to most, the mellow vibes on this track are worth a listen.
3. "What Do You Mean?"
The infamous "What Do You Mean?" is all about trying to read mixed signals — most of us have been there. This song is also pop radio magic, and it provides the perfect segue into the album's second-best track.
4. "Sorry"
Yes, "Sorry" is the album's second-best track. This is the best lover's apology song since Bruno Mars' "When I Was Your Man."
5. "Love Yourself"
This song stands out from the rest of the tracks so far in the album because it sounds more like Ed Sheeran and lacks the usual EDM. In the lyrics, Bieber complains about an ex-lover's self confidence, saying she's too full of herself. Contrary to what the title may imply, this song is not a confidence-booster, but instead, a tale of a man who can't handle a confident lover. Hmm.
6. "Company"
This track starts a short succession of R&B-influenced songs on the tracks on the album. "Company" is tolerable, but doesn't stand up to "No Pressure" and "No Sense."
7. "No Pressure" (ft. Big Sean)
Bieber's R&B vibes on this track blend well with Big Sean's guest verses. This song is not exactly R&B gold, but Big Sean makes it worth the listen.
8. "No Sense" (ft. Travi$ Scott)
Bieber gives definite Justin Timberlake vibes on this track, and it is arguably the best R&B-inspired track on this album. The song also features up-and-coming rapper Travi$ Scott, who emulates Kanye on his verse.
9. "The Feeling" (ft. Halsey)
This song is one of the best on the album, and it is 100 percent because of Halsey. I rate it as the album's third-best track, because the electronic mix of Halsey and Bieber's voices is almost magic.
10. "Life is Worth Living"
This stripped-down track is one of the few that actually highlights Bieber's voice, reminding listeners that he is, in fact, talented.
11. "Where Are Ü Now"
The most electronic-influenced song on the album is its best track. This awesome dance hit is credited to the collaboration between Bieber and Jack Ü (also known as Skrillex and Diplo).
12. "Children"
Sadly, the best song on the album is followed by the worst. The song's lyrics and melody remind me of a bizarre electronic remix of Michael Jackson's "We Are the World."
13. "Purpose"
This title track is a sweet ode of gratitude, paired with a somber piano melody. Unfortunately, a strange audio clip of Bieber talking at the end brings down the song.
14. "Been You"
As one of the most traditional pop songs on the album, "Been You" is easily forgettable.
15. "Get Used to It"
This track transitions back into the album's mainly electronic sound and would be fun to dance to in your room when no one its watching.
16. "We Are" (ft. Nas)
With possibly the most surprising guest features of the entire album, hip-hop legend Nas, "We Are" actually works. It's a solid listen and is about as great as you would expect any rap song with Justin Bieber to be.
17. "Trust"
This R&B track is optimistic about love and has beats that are extremely catchy — Drake would be proud.
18. "All In It"
"All In It" is a soft track that has a lot of lyrical meaning. However, it is also extremely forgettable and poorly placed near the end of an unbelievably long deluxe album. Like "Purpose," it also features a strange monologue at the end.
19. "What Do You Mean?" (Acoustic Version)
The album finishes with a nice treat: a soft, acoustic version of one of the album's best songs. This would be a great track to listen to when you're feeling Bieber's album minus the overproduction.
Ultimately, Bieber's "Purpose" has been effective in transforming his image into an artist who can hold the attention of adult audiences. Despite its few duds, this fourth studio release is a solid EDM/pop album. It has succeeded in producing songs that you can tolerate hearing hourly on pop radio stations, the Powerhouse or the socials. Overall, kudos to the album's producers, most notably Diplo, Benny Blanco and Skrillex, for helping Bieber produce music that can catch up to his grown-up fan base.