News
Live Updates: Fall Planning Town Hall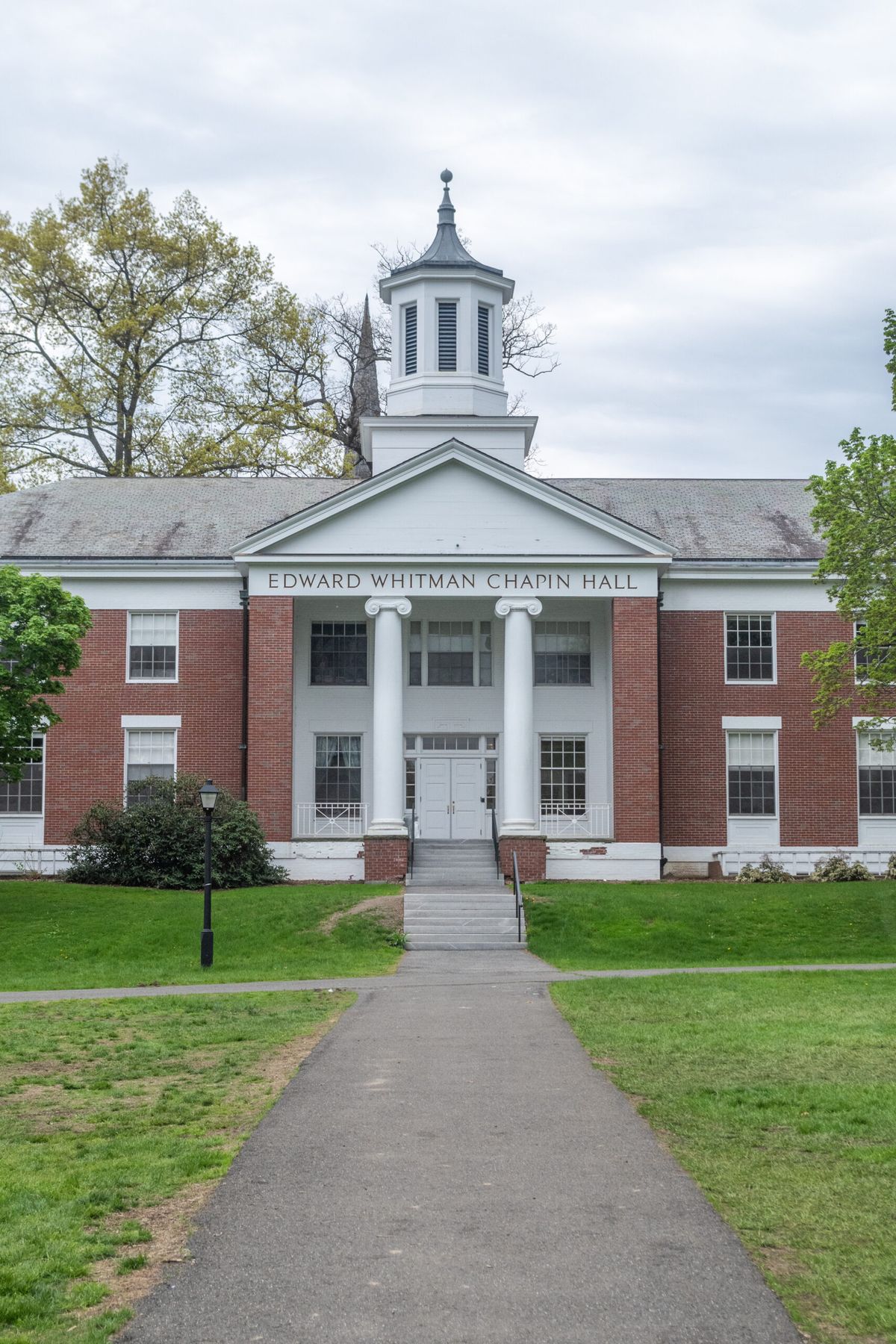 In the wake of its recent announcement on its plans for upcoming the fall semester, the college will be hosting a Zoom town hall on Thursday, July 7 at 7 p.m. EST to field lingering questions from students. Follow along on this page throughout the event for live updates on the topics discussed.
5:30 p.m.: Ahead of the town hall, the college emailed those who registered for the event that it will allot an additional thirty minutes due to the volume of questions already submitted. This will bring the town hall's end time to 8:30 p.m., rather than 8 p.m. as originally scheduled.
7:00 pm.: The event starts with an opening statement from Chief Advancement Officer Betsy Cannon Smith '84. Over 900 students have registered for the town hall, she said.
7:04 p.m.: President Biddy Martin is now on the helm. She first and foremost clarified that juniors and seniors will be welcome in the spring semester. She added that due to the nature of the virus, it is possible that plans for the year may change, citing a recent decision from the University of Southern California. "We are in a pandemic, and unfortunately our choices are limited," she said.
7:08 p.m.: Martin addressed questions concerning Williams College's reopening plan, which welcomes all students back to their campus. Though both colleges value the liberal arts and have similar student bodies, "those similarities end there … Williams is isolated. We are in the same small town as UMass Amherst." Martin noted that the nearest hospital to Williamstown will have the capacity to handle Williams College students, unlike Pioneer Valley area hospitals that must account for students from across the five colleges. She added that 75 percent of Williams dorm rooms are singles, which is not true for Amherst.
Williams also plans to drop tuition by 15 percent. "I don't know why Williams chose to reduce tuition. I do know they dropped their January term. Amherst added a January term," Martin said.
7:13 p.m.: One pre-submitted question asked to compare the college's plan to that of Bowdoin's, which will return only first-year Bowdoin students to their campus. "Each institution has unique circumstances that make it essential that top officials think hard about their uniqueness… we are not moved to make decisions because others have," Martin said. "We're in good company … we're with Wellesley, Swarthmore, Stanford." Wellesley, Swarthmore and Stanford also plans to return first- and second- year students to their campuses.
7:16 p.m.: Martin turned the conversation over to Provost and Dean of Faculty Catherine Epstein to discuss academics. Epstein revealed that approximately 35 percent of courses will be remote, largely to account for older professors, professors with pre-existing health conditions and other high-risk groups. "No one would be at a disadvantage … professors are working hard to create an equitable and engaging experience," she said.
7:18 p.m.: On grading, Epstein noted that grading will remain the same, though faculty governance committees are discussing possibilities.
7:19 p.m.: On theses, Epstein said that those reconsidering writing a thesis after pre-registering for one in the spring must discuss with their departments and advisors.
7:20 p.m.: For courses with a hands-on component, like studio art and lab classes, Epstein reassured that those faculty are working hard to reconstruct those experiences. She advised, however, to plan to take such classes during the semester that they will be on campus.
7:22 p.m.: Epstein discussed the justification behind lowering the number of recommended courses to three per semester, explaining that the college anticipated that this year will prove challenging for most students, and hoped to offer flexibility. "We believe that you are the owner of your education, so if you believe that three courses will be best for you then take three courses," she said.
7:24 p.m.: Dean of Admission and Financial Aid Matt McGann will answer questions next. Expecting that most students will not have access to their usual campus jobs, McGann said that the college plans to offer a $4,600 grant to students on financial aid to make up for lost costs. That does not mean that students are prohibited from campus jobs.
7:26 p.m.: McGann discussed the change in the personal budget on students' financial aid packages, which will increase to $9,000. This will likely lower families' expected contributions, and for high-need students, might amount to an added credit to their accounts.
7:28 p.m.: Dean of Students Liz Agosto will talk about student life on campus. Beginning with housing, she said that more information will be available on Tuesday, July 7. Students may choose six students that they would like to live in close proximity with, as they will only have card access to their residence hall. A contract is being put together for students returning to campus to sign, agreeing to certain conditions including the use of face masks, physical distancing and remaining on campus grounds (i.e. not going into town). Accommodations will be made for students, including to attend doctors' appointments, for example.
7:32 p.m.: Agosto moved to talk about student activities. The residential counselor system will be remodeled to more safely engage in campus life, such as reducing density and monitoring showers.
7:34 p.m.: Next, Chief Student Affairs Officer Karu Kozuma answered questions concerning mental health. He cited case management, the Office of Religious and Spiritual Life and the counseling center as resources that "will continue."
7:36 p.m.: Epstein returned to discuss athletics, which will not be in competition this fall, though conditioning will be allowed as long as safety measures are taken, including limits on gatherings. Over the course of the semester it may become possible for more members to participate in conditioning meetings. It will also be possible for off-season conditioning, which previously had not been allowed. The college also plans to incorporate fitness programming in outdoor tents for all students.
7:39 p.m.: Martin described her meetings with the NESCAC, which had met six times over the course of the past couple of weeks. There has been no NESCAC decision to cancel sports, though many schools including Williams and Bowdoin have also canceled their season.
7:40 p.m.: Chief of Campus Operations Jim Brassord elaborated on dining and other facilities like the library and gym. Food will be served in grab-and-go containers; Brassord added that three of the planned grab-and-go stations will be in Valentine Dining Hall, which will take up enough space to prevent indoor dining. There will be stations for those with dietary restrictions. Additionally, Schwemm's will open a convenience store for students.
7:42 p.m.: On items left in storage in the spring, Brassord said that that the college will either ship students' belongings or continue to house them, depending on the student's preference.
7:44 p.m.: Martin addressed off-campus housing, saying that the college cannot have students live in town but come to campus. "It will prevent the effort of turning campus into a bubble," she said.
7:46 p.m.: Agosto said that no visitors will be allowed on campus, including parents and other relatives. The college will continue to test students and isolate them should a positive coronavirus test result incur, along with supporting them in their health and in continuing their academics. Upon arrival on campus, students will take two tests several days apart to ensure that no one had contracted the virus.
7:47 p.m.: The college is still figuring out how long the initial quarantine and move-in will look like for international students and students from outside the northeast. Information will be shared in the coming weeks, Agosto said. Martin added that it would be ideal that students are not in quarantine for more than one week of classes, though it will comply with Massachusetts guidelines and regulations. The college hopes that a two-week quarantine would not be necessary given the substantial amount of testing planned throughout the semester.
7:50 p.m.: On the conditions that would send students home again in the fall should another outbreak occur nationwide, Martin said that the logistics currently remain unknown and will depend on the course of the virus. If an outbreak occurs on campus or in the immediate area, however, infected students will isolate in the Inn on Boltwood and one other local hotel. A shelter-in-place may also be possible. "Sending everyone home, unlike in early March, would potentially be a public health crisis," Martin said.
7:54 p.m.: Chief Information Officer David Hamilton answered questions on technology concerns. He said that the college will plan to send the proper technology to students remotely as it had in the spring.
7:56 p.m.: Epstein addressed further questions, including a possible summer term, transferring credits from local colleges and taking five instead of three classes, among other academic concerns. She said that there was little enthusiasm from students and faculty for a summer term. Credits from local colleges will not be accepted, "a longstanding policy," Epstein said. Taking five courses will be permitted under the normal procedures. Most major requirements will remain the same. It may be possible for some thesis writers to remain on campus during January, though January term classes will be remote. Seniors who successfully petition to return to campus in the fall will also be invited back in the spring, though it may depend on whether the college needs to de-densify.
8:02 p.m.: Students will be able to work on Book and Plow Farm, Agosto said. Student activities will work with students to take advantage of the outdoors. The bike path will not be off-limits, Chief of Police John Carter said in the Q&A chat.
8:04 p.m.: Students who take a voluntary leave will be able to re-enroll in the semester that they want, though it may impact their on-campus housing, McGann said. There is no concrete policy yet.
8:06 p.m.: Cannon Smith and Epstein noted that all students, regardless of whether they have taken a semester off, will be eligible for January term classes, so long as they are registered for either the fall or spring semester.
8:07 p.m.: There will be restrictions on activities including a capella, concerts and other singing groups due to the risks it poses, according to Agosto. Epstein added that academic departments are also determining whether small ensembles, for example, may be able to continue with proper physical distancing.
8:08 p.m.: Food delivery services from off-campus restaurants will not be allowed, Kozuma said.
8:09 p.m.: Theme housing will need to be reshuffled in order to account for those who previously were accepted to a theme house but will not return to campus. More information will be sent in an email in the coming weeks.
8:10 p.m.: Beginning tomorrow, students will begin receiving daily emails with more updates on procedures for the coming weeks.
8:12 p.m.: Martin further elaborated on the rationale behind the college's decision to return the groups it had selected. "We tried every configuration, I want you to know that," Martin said. The decision was primarily based on the level of academic support first-years and sophomores require, especially for sophomores who have still not chosen a major. "There are good arguments for many other different decisions," Martin added. Students who studied abroad last year also have priority in order to maximize their time at the college.
8:17 p.m.: U2, the online learning platform the college is collaborating with, will not offer a video preview for classes, Epstein noted. She added that along with taking 30 courses, the college also requires students to be enrolled for eight semesters. Study abroad for the fall is canceled, though a decision about the spring has not been reached.
8:20 p.m.: On residential counselors (RCs), Kozuma said that they will be needed on campus all year. Students who were RCs last year will receive an email from Director of Residential Life Andrea Cadyma about their return. The Office of Residential Life will continue to address the issues raised in the spring by RCs.
8:24 p.m.: Because of the harsh weather in the spring, outdoor classes will not continue in the spring semester. Classes will take place inside classrooms until the weather permits, though Epstein noted that much about the spring is still uncertain.
8:25 p.m.: Martin answered questions on why there is no differentiation in tuition between remote and on-campus learning. Federal regulations do not permit differential tuition, Martin said.
8:26 p.m.: Covid-19 testing will be covered by the college, which will be provided by The Broad Institute at the Massachusetts Institute of Technology.
8:28 p.m.: Martin closed the town hall with remarks. "I understand how disappointed some of you are … I understand the disappointment, the sorrow, the anger. We are really sorry. It is, of course, out of our control at the highest level," she said.