Arts & Living
Mead Museum Unveils Two Unprecedented Contemporary Art Exhibits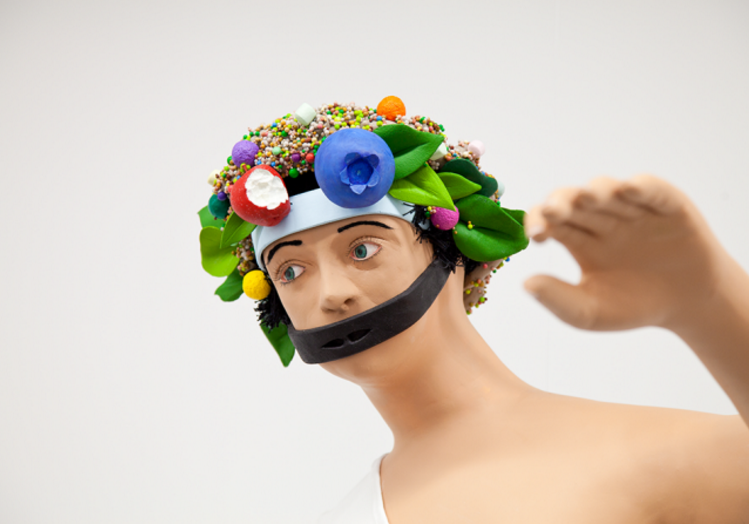 The Mead Art Museum opened two new stunning exhibitions on Feb. 16: "Tom Friedman: Untitled (Foundation)" and "Second-Hand Reading: William Kentridge and Zanele Muholi." Both exhibits are unique not only to the Mead, but also to the art world. Friedman's contemporary art exhibit is directly inspired by various artworks from the Mead's own holdings, making it the first time the artist has based his work on a single museum's collection.
"Tom Friedman: Untitled (Foundation)" features Friedman's contemporaneous reimagining of notable paintings, sculptures and photographs from the Mead's permanent collection. Such works in the permanent collection that served as muses for Friedman's artwork include Joshua Reynolds' infamous portrait of Lord Jeffrey Amherst (1765) and Claude Monet's "Morning on the Seine" (1897).
Other works from which he draws influence range from second century Greek sculpture and eighth century Japanese woodworking. Friedman uses a range of media to restructure and/or repurpose the preexisting artwork, such as glitter, Styrofoam and Plexiglas, which introduces a fresh take on great art pieces, allowing them to transcend time and space.
In some of his pieces, Friedman engages the artistic emblems of the past to poignantly deliver ironic and politically charged messages on modern issues. For example, in his piece "Untitled (Lord Jeffrey)" (2016), Friedman horizontally elongates Reynolds' original portrait of Lord Jeffrey Amherst and places multicolored bars over the stretched image. Friedman metaphorically places Lord Jeffrey behind bars on the inkjet image, alluding to the application of our current legal definition of war crimes on historical accounts of despicable violence. Another one of Friedman's works "Snowflakes" (2016) takes on the now infamous Starbucks red holiday cup controversy. White snowflakes cover the image of Dutch Golden Age painter Bartholomeus van Bassen's painting, "Interior of a Church" (1624). On the artwork's description, Friedman states that the image is a response to Starbucks removing the snowflakes on their holiday cups. The juxtaposition of festive snowflakes on a 15th century painting of a hallowed, sanctified church speaks volumes about the artist's perspective of the Christian right's recent movement against Starbucks' sans-snowflake red holiday cups. Ultimately, Friedman's new works feature his creative interplay with the past, introducing spectators to new conversations and ideas about pieces from the Mead's art collection.
"Second-Hand Reading: William Kentridge and Zanele Muholi" feature the works of the two renowned contemporary South African artists, who stem from two different generations. Zanele Muholi, born in Umlazi, Durban, South Africa in 1972, uses the photographic medium to display aspects of the complex history of race, sexuality and gender in her home country. The majority of Muholi's photographs that are currently on display at the Mead are selections from her "Faces and Phases" series.
The series praises members of South Africa's LGBT community through stunning black-and-white portraits. The remaining works contributed by Muholi include recent self-portraits, which are vividly gorgeous in black-and-white form. In a quote on a wall of the exhibit, Muholi, who is an activist in addition to an artist, states that she aims to "re-write a black queer and trans visual history of South Africa for the world."
William Kentridge, born in Johannesburg, South Africa in 1955, uses text, drawing, collage and stop-motion animation to portray the nature of recording and articulating history. On display in the exhibit is Kentridge's stop-motion film "Second-Hand Reading," which is set to a revised version of an old Sesotho church hymn performed by Neo Muyanga. Kentridge's works draw on themes, of memory, tragedy and hope, markedly influenced by his life experience growing up during apartheid, and his life's work dedicated to investigating apartheid's consequences on South Africa's historical memory. By observing the display of Kentridge's art on display at this exhibit, one can grasp his beautiful take on difficult questions that arise from historically accounting for South Africa's apartheid.
Overall, these two new exhibits work actively to engage with history in a contemporary context. Moreover, they represent the beautifully creative ways in which humanity interprets and engages with the past. "Second-Hand Reading: William Kentridge and Zaneli Muholi" is on view until April 3 while "Tom Friedman: Untitled (Foundation)."