Features
Quick Questions: Where the Fork Is All the Flatware?
In its new series Quick Questions, The Student answers your short campus queries. In this installment, we tell you where all Val's metal silverware is.
If you've ever tried to cut your steak with a compostable knife or snapped your fork on a particularly tough piece of Lighter Side chicken, you're probably aware that metal utensils have almost entirely disappeared from Valentine Dining Hall over the past month. Fortunately for all of us stainless-steel silverware aficionados, Val is not planning to permanently transition away from the flatware we all know and love. Rather, the recent cascade of compostable cutlery is primarily due to supply chain issues.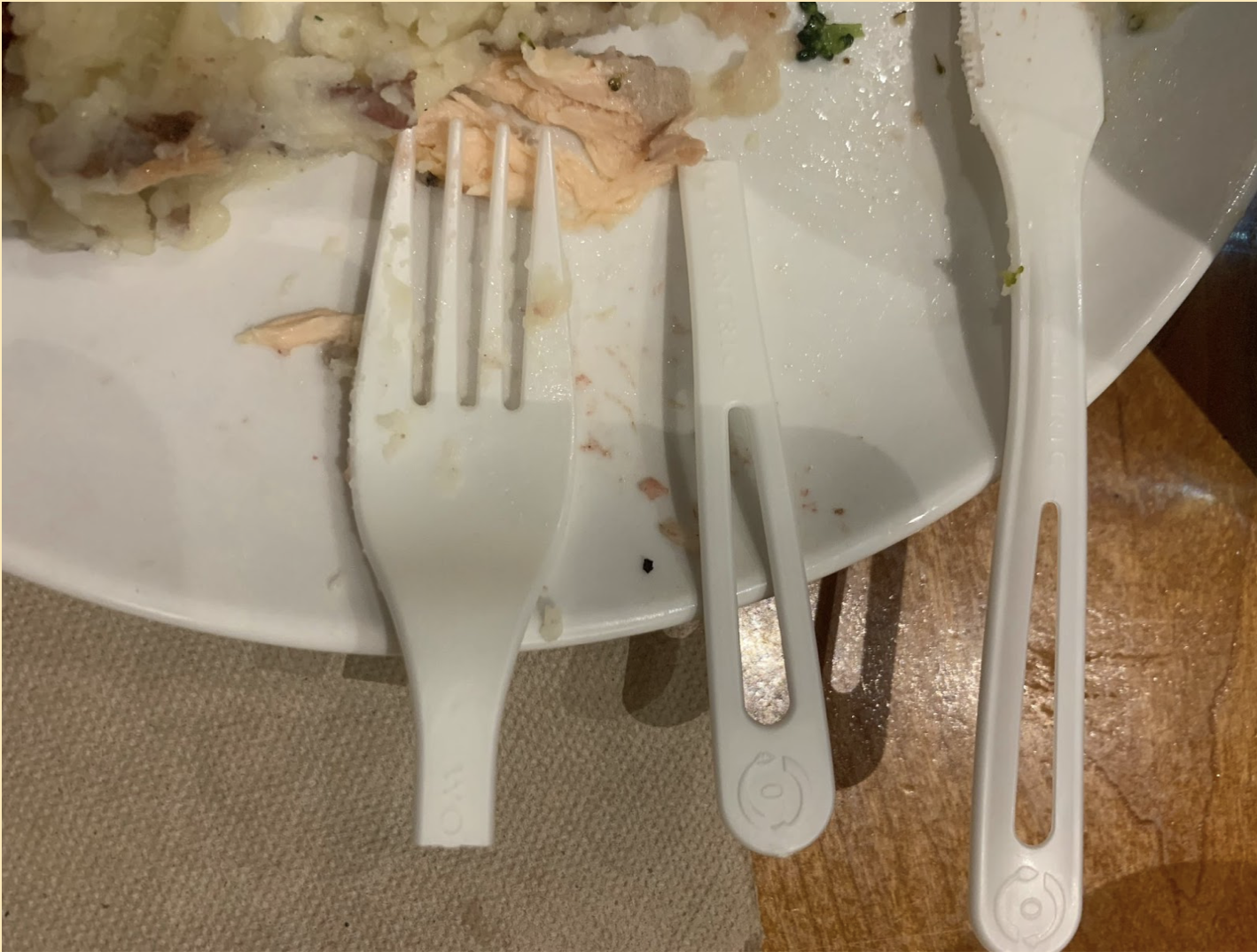 Pandemic-induced disruptions to the stainless steel market have hit the food industry particularly hard, and Val is no exception. At the beginning of each semester, the dining hall places a routine order of dishes and silverware to restock and account for expected losses. This semester's order, which was placed on July 25 to Singer Equipment Company, included china, cups, and, of course, cutlery: forks, knives, and spoons — 600 of each. According to Joe Flueckiger, the executive director of dining and hospitality services, Val has received the china and cups, but the flatware has still not shipped.
In an email to The Student, Flueckiger explained that Val typically operates with approximately 2,500 of each type of reusable utensil, plus a backup supply of 500 forks. At the beginning of the semester, there were about 2,000 of each type of utensil in circulation.
Market supply is certainly not on Val's side, but student demand also seems to be worsening the utensil shortage. Two thousand of each utensil would usually be enough to meet campus needs, but Val has recently seen a "dramatic reduction in inventory due to utensils being removed" from the dining hall, wrote Flueckiger. The recent rates of silverware stashing have outpaced Val's expected loss calculations, which, combined with the delayed July order, has forced staff to replace the metal silverware with compostable alternatives until more arrive. To combat both the loss of inventory and the shipping delay, Val also ordered an additional 720 of each utensil on Sept. 15 from the online vendor Webstaurant, which have yet to be delivered.
According to Flueckiger, Val has "no interest" in continuing to use the compostable utensils, as it is "not a sustainable approach." (The dining hall is currently using 25,000 compostable forks alone per week.) It's unclear, though, exactly when stainless steel flatware will return to the utensil cups. For now, despite Val's best efforts, it seems our forks, knives, and spoons will remain at the mercy of market forces.
Email [email protected] with your quick questions, and we just might look into them for you!