Arts & Living
"Sweeney Todd" Confronts Audience with Their Inner Demons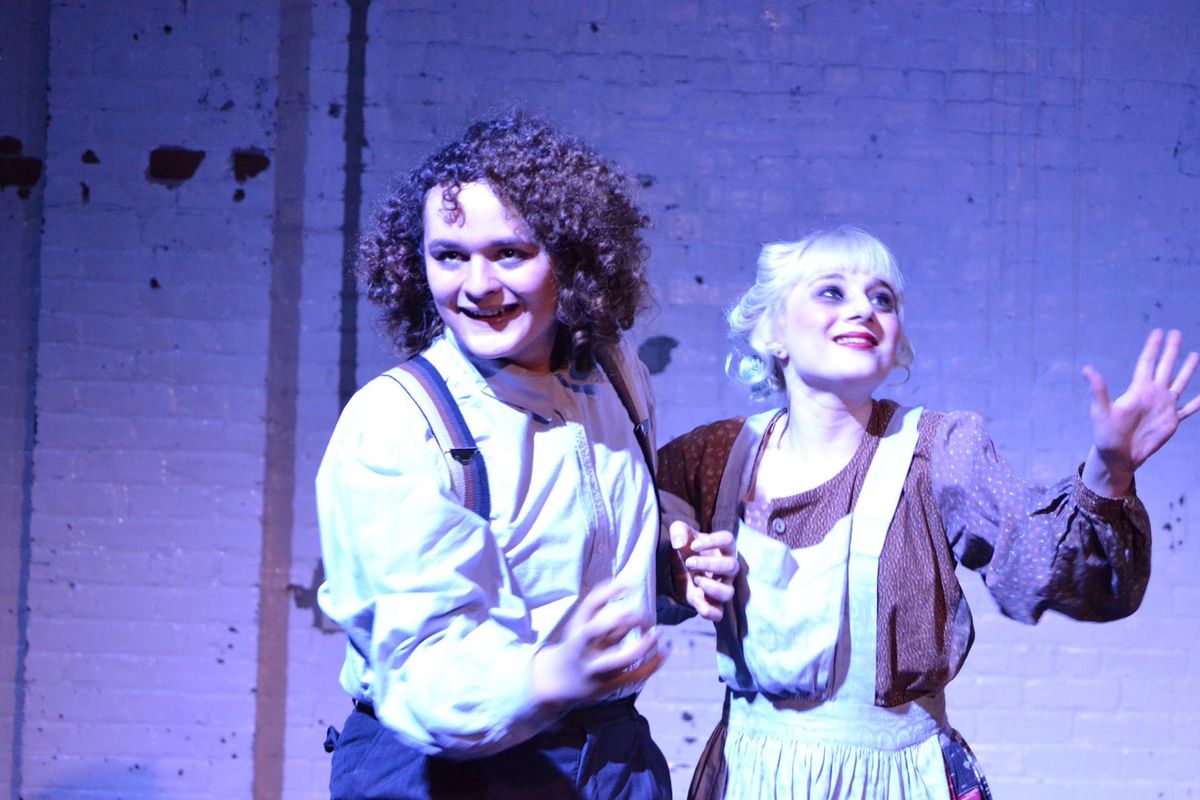 Members of Amherst Musical's "Sweeney Todd" slayed — both their performance and several of their characters. "Sweeney Todd" is the second musical since Amherst College's revival of the annual musical, initiated with last year's stellar outing, "Into the Woods." After two years of successful performances, this resurrected tradition seems secure in its place.
"Sweeney Todd," directed in this version by A. Scott Parry, follows the character Benjamin Barker, a barber who escaped from a 15-year imprisonment in Australia based on a false charge. He has returned to Victorian London under the name of Sweeney Todd to discover his wife dead and his daughter in the custody of the man who sexually assaulted his wife, Judge Turpin. In London, he meets hapless baker Mrs. Lovett who informs him of this tragedy and offers him a taste of the "worst pies in London." However, after Sweeney reunites with his swift razor to take bloody revenge on Judge Turpin, Mrs. Lovett soon has access to an ingredient that quickly expunges her pies of such an epithet — human meat.
The ensemble, dressed in modern, black dress, dually served as a narrative frame and as the characters who filled the crowded, London streets, receiving their fair shares of pie, shaves and untimely ends. Ramona Celis '19 played the part of Sweeney Todd fraught with anger and anguish to the fullest, most painful degree. Her quick pivots between defeated murmur and snarling, unabated rage developed Sweeney's character with all the complexity it needed for him to be both terrifying and vulnerably human. While we did not endure attacks from her blade, she managed to cut out our hearts in this role.
Opposite the brooding Sweeney is Mrs. Lovett, played by Alina Burke '17, whose bubbling, albeit morbid, energy and liveliness provided enough humor and laughter to make the weight of the show's themes a little more bearable. Each line delivered and each note sung was done flawlessly and vivaciously. Sweet Johanna, the hopeless romantic Anthony Hope, and the vile Judge Turpin were played by the extraordinarily talented Anna Plummer '20, Caleb Brooks '18 and David Green '18, respectively, all of whom are equipped with the most stunning voices. The young but surprisingly aware Tobias Ragg was played by Fernando Liu Lopez '18, who helped to usher the musical from some of its most humorous moments to its most dramatic.
The story ends when Tobias turns the razor against Todd, the final victim in the musical's string of murders. However, in a nuanced interpretation of Sweeney's death, director Parry had Sweeney loosen the collar of his shirt to expose his neck to Tobias, suggesting a willingness to die that added another layer of complexity to Sweeney's tortuous character.
The Powerhouse offered an intimate event space that brought the audience in closer proximity to the stage and the actors than a traditional theater. There, the audience was confronted with rather than presented with the Tale of Sweeney Todd. It's enough for one to take pause and question how far we ourselves would go to procure a desire or satisfy an obsession. The line between Sweeney and the audience was thin, delineated only by where and where not the actors chose to step. The same line separates us from our own demons. In this performance, we became cognizant of how thin that line is, how quickly our obsessions can consume us and defeat our hopes for happiness and how easy it is to take a step onto Fleet Street.