Arts & Living
The "Soul of Calypso": Celebrating Soca
Looking to explore new music? Tiia McKinney '25 recommends soca, a genre of Caribbean music that originated in Trinidad and Tobago and is popular at Carnivals.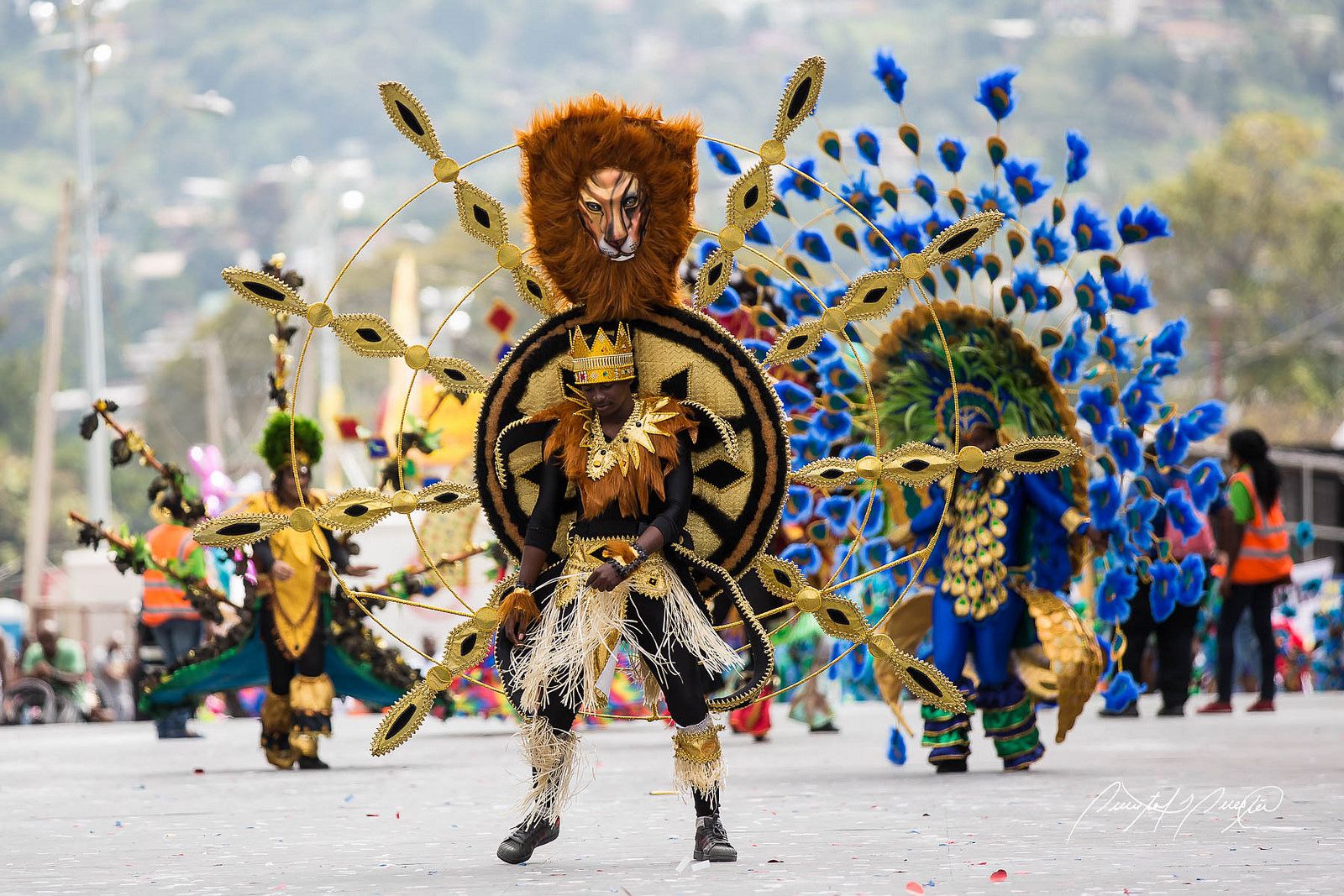 Soca music is the "soul of calypso." Originating in Trinidad and Tobago, soca comes from classical calypso music and features both East Indian and African rhythms. Both soca and calypso are categorized by steelpan drums that are popular in Trinidad and Tobago. Soca artist, Kees Dieffenthaller, describes soca as "the adolescent child of calypso."
As opposed to calypso's livelier and more syncopated style, soca music features louder vocals and studio-produced bass beats. Soca music is typically played at Carnivals in Trinidad, where many people gather on the streets in colorful costumes, dancing and wining to each bassline (wining is a type of dance popular in the Caribbean at large, categorized by fluid waist movements). Many soca artists explain that they make music to help people express themselves through wining, forgetting about life's problems. While soca music is categorized by these Carnival vibes, soca has become popular off the streets as well. Soca originated in Trinidad, but as it has evolved, it has also been adapted in many other Caribbean countries. It is for the passionate marcher in the streets of Carnival, but it is also for the casual fan who just wants to feel good. Soca is passion and soul.
Many soca artists embody this soul of the genre. Artists like Kees Dieffenthaller – the lead singer in Kes the Band– for example, make songs for the feel good vibes while staying true to the history of Carnival. Dieffenthaller's popular song "Savannah Grass" embodies Trinidadian culture through its lyrics, heartfelt beat and trumpet tunes. "Savannah Grass" nearly won the Road March 2019, during which a soca song is chosen during Carnival time by people's nominations. "Savannah Grass" calls upon the land where many enslaved people worked and where people currently go to celebrate their freedom, according to The Trinidad Express. Kes passionately sings about everyone jumping and gathering on the Savannah grass. Soca is about this history, community and culture. Even the song that beat "Savannah Grass" for the Road March competition, "Famalay," emphasizes the importance of "jumping up together" with family on or off the carnival streets. While Carnival happens on the Monday and Tuesday before Ash Wednesday, soca remains popular year round. While I never grew up around many Carnivals, as a child, I always heard soca on the radio or at "fish frys," a popular hangout event on my island in The Bahamas. To me, Soca represents  the connectedness of Caribbean culture and our community. I play soca when I'm cleaning my house, going for a run or even taking  a drive with my family. Soca can be for every occasion.
I recommend soca to any music lover, anyone looking to pick themselves up or anyone  who hopes to learn more about Caribbean music. Soca is one of the genres where I feel the beat in my bones song after song. While I cannot fully explain the deep history of soca, I encourage you to add a soca song or two to your playlist this summer and discover the beauty of this genre for yourself. It is one of the most passionate genres that will ever bless your speakers.