Features
Thoughts on Theses: Melanie Schwimmer
Melanie Schwimmer is an American studies major who is writing a thesis on fatness and fatphobia throughout history. Her thesis advisor is L. Stanton Williams 1941 Professor of American Studies and English Karen J. Sánchez-Eppeler.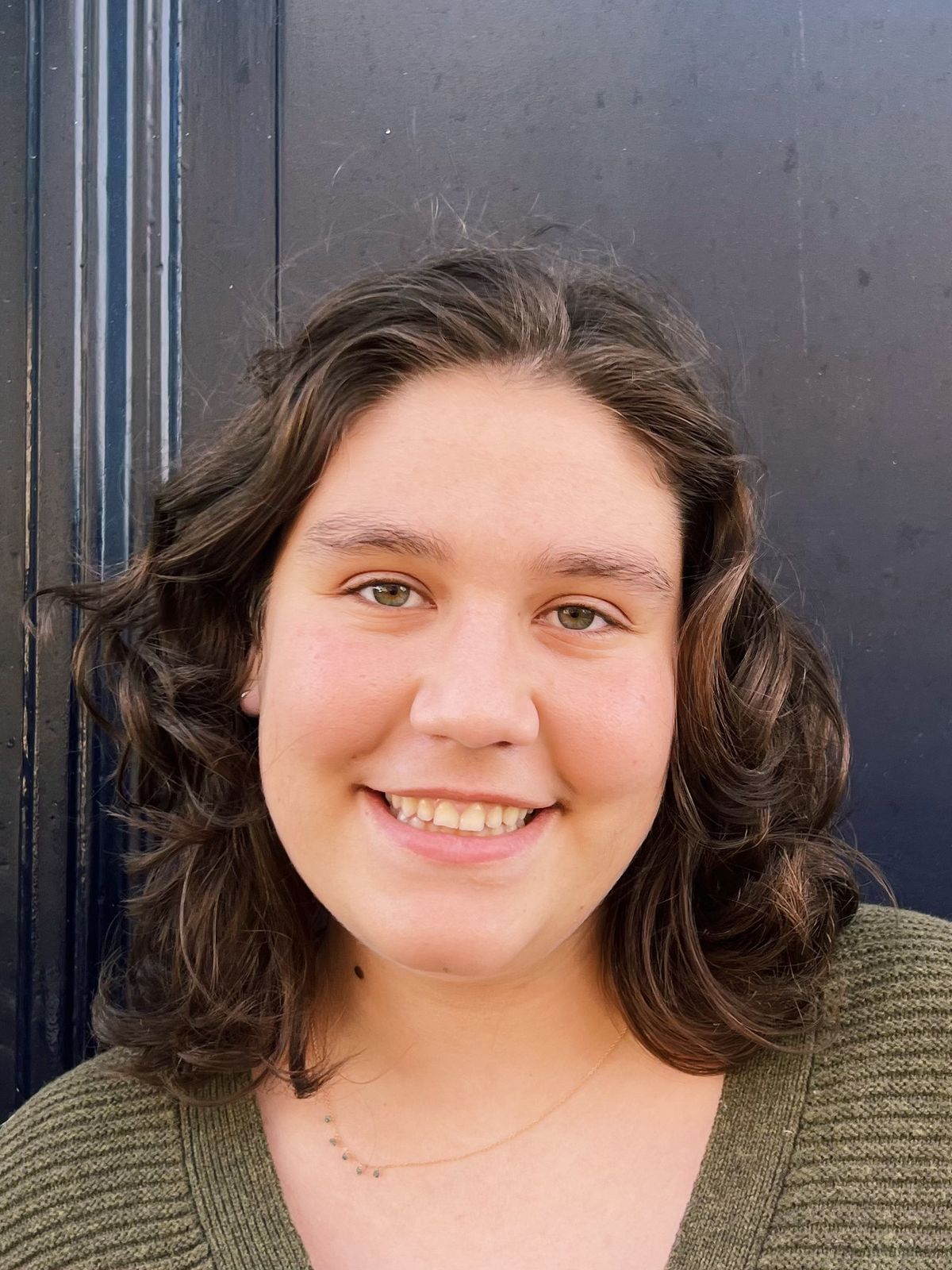 Melanie Schwimmer '23 is challenging people's negative associations with fatness in her American Studies thesis on fatness and fatphobia throughout history.
Through her work, Schwimmer examines how anti-fatness animates various systems of oppression — such as white supremacy, antisemitism, and homophobia. She asks "What does fat liberation look like?" and studies how fat liberation formed from the feminist movement of the twentieth century.
Academically, Schwimmer came to this subject during her American studies class, "The Embodied Self," in sophomore year — a class she cites as pivotal towards her understanding of fat liberation politics. In that class, she read the book "Fat Shame" by Amy Erdman Farrell, one of the few novel-length secondary sources that examines anti-fatness in depth. "Fat Shame," she says, "answered some questions, but ultimately, like any good academic book, helped me ask so many more." Another essential text referenced in "The Embodied Self" was "Fearing the Black Body" by Sabrina Strings, which helped Schwimmer understand the intersection between fatphobia and racism.
On a personal level, she explained, "I am someone who identifies as fat … it's an identity that's fraught." She says she wants to use her academic voice to show that "fat is not a bad word. Fat people are not stupid or lazy." Schwimmer finds that her personal investment within the subject helped strengthen her thesis, as it makes her work "more emotionally charged."
Her research stems from archival work, interview work, and media analysis, as she utilizes "cultural items around us." One of the challenges of Schwimmer's thesis research is deciding what to include and to exclude, as she notes that there are "so many amazing things that fall slightly out of the time frame and slightly out of the scope of this project."
While writing her thesis, Schwimmer has learned how to blend academic and journalistic writing styles, drawing from her years of experience writing for The Student, which includes founding her sports column Front and Center this past semester.
Schwimmer hopes that her thesis will challenge people to acknowledge the "touchy" subject of anti-fatness. She said that, when sharing her thesis, people "often look at me, look at my body, and give me a once-over," and that "everyone has different takes on what it means to write about fatness."
Furthermore, Schwimmer hopes more classes at Amherst will talk about how anti-fatness enlivens other systems of oppression. One specific example that she mentioned was her analysis of fatphobic, anti-feminist postcards from 1909 and tweets from 2016 that reflect the long history of anti-fatness undermining feminism in American movement politics. Schwimmer is particularly concerned with the way feminists respond to anti-fatness, as throughout history they have often embraced anti-fat messages, and in doing so, contribute to the problematic and dangerous rhetoric.
On a personal level, Schwimmer wants to prove to herself that "I can write something I'm passionate about with care and critical analysis" and truly interrogate the question "What does fat liberation mean?" Although her thesis is a work-in-progress at this point in the year, her reclamation of the negatively-charged word "fat" and her comprehensive contribution towards the emerging field of fat studies provides something of an answer — perhaps seriously asking the question alone is its own answer.
Schwimmer's advice to other students considering writing a thesis demonstrates the extent to which she views her work as a labor of love. "Writing a thesis, in my opinion, should be fun," she said. "It should be enjoyable, it shouldn't be something that gives you agony."
Schwimmer acknowledges that deadlines can be stressful, but ultimately, it's important to "[make] sure that what you're writing about has meaning to you in some way, as your care for the project will help you through the high workload."
She also credited her thesis advisor, L. Stanton Williams 1941 Professor of American Studies and English Karen J. Sánchez-Eppeler, as an invaluable resource. "She's a 19th century scholar by training," Schwimmer said, "but has come to the 20th and 21st century with me."
Schwimmer's thesis marks an exciting new contribution to the burgeoning field of fat studies, and will hopefully contribute towards further research in this discipline at Amherst and beyond.