News
Town Election To Center on Housing, Schools, and DEI
The town of Amherst is preparing for its biennial election, which will usher in new city councilors, school committee members, library trustees, and Housing Authority representatives. Currently, only three Amherst students are registered to vote in the town of Amherst.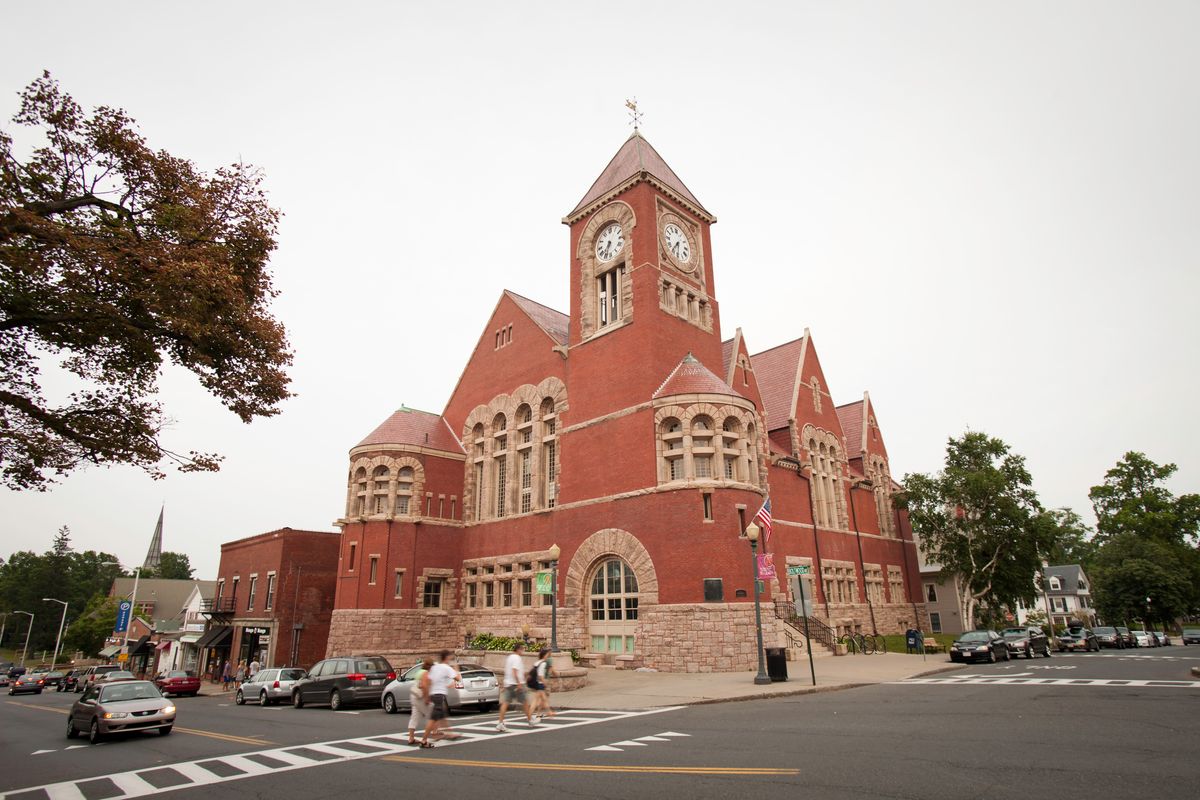 On Nov. 7, voters of the town of Amherst will elect a brand new slate of officials — councilors, School Committee members, trustees of the Jones Library, and Housing Authority representatives who will serve for the next two years. The last day to register to vote for these elections is Oct. 27, and the last day to request a mail-in ballot is Oct. 31.
The biennial election arrives at a moment of reduced voter participation in the town of Amherst. The number of active registered voters is down from 23,000 pre-pandemic to 13,600 now, according to Town Clerk Susan Audette. And only three of the college's roughly 1,850 students are registered, despite being allowed to vote either in their hometowns or Amherst.
Among those who do vote, public infrastructure, including repairing roads and buildings, is a main focus of this election cycle, as are creating more affordable housing, bolstering public schools, and addressing diversity, equity and inclusion goals, said Sarah Barr, director of the Center for Community Engagement at the college.
As a result of redistricting in 2020, the college lies in District 5, where two uncontested candidates, Bob Hegner and Ana Devlin Gauthier, will automatically represent their constituents. Hegner served on the finance committee for four years as a resident member, guiding the town through the pandemic and supporting funding for DEI initiatives like reparations. Devlin Gauthier is a staff learning and development facilitator at the college in addition to seeking a second term on the council.
The current town-council structure is a change from Amherst's former town-meeting system, when around 200 people would come together twice a year. The town council, which was started in 2018, is made up of 13 members: two representatives from the five districts and three at-large members.
"Amherst is simply too large to be an effective town meeting that's representative of its population," Devlin Gauthier said of the motivations beyond the move away from town meetings. "You had so many people there and yet it was still a pretty exclusionary process. We have a town council right now that's 12 women, which is pretty incredible, out of 13 people. We're seeing a younger population. We're seeing these things slowly realized."
In her first term, Devlin Gauthier focused on climate action, racial equity, and infrastructure. Most recently, she helped to pass a more stringent code for new buildings and renovations to reduce emissions and a bylaw to protect access to gender affirming and abortion care.
Another member of the college community running for re-election Nov. 8 is Austin Sarat, professor of political science and jurisprudence,. Sarat has served as one of six elected Jones Library trustees since 2011.
"If you're committed as I am to supporting democracy, equality, inclusion and freedom of expression, there is no better place at the local level to realize those commitments than through the public library," said Sarat, who serves on the library board's investment committee and chair of its building committee.
Sarat added that he is running for reelection because he wants to protect and promote what libraries do, see the Jones library renovation and expansion project to conclusion, set high standards for library staff and support them to meet those standards, and implement recommendations from the Diversity, Equity, & Inclusion committee.
"I love Amherst and feel privileged to live here. I believe that the best expression of the gratitude that I feel is service," Sarat said. "I believe that local government matters. It matters in terms of the quality of life that people live."
For Barr, the lack of student participation in town elections is a point of concern.
"One of the things that I struggle with when it comes to student voting is whether I should encourage students to vote locally or vote in their home communities," Barr said. "For some students, the issues that are happening in their home community are more important. But what I fear might happen is that students don't know and so they don't vote."
Students who are not registered voters can serve on town committees, such as the historical commission and arts, arts council, and human rights commission, Barr added. "President [Michael] Elliott's really made a push for engaging in the community in a much more intentional way and I think that there's a lot we can do to continue that partnership," Devlin Gauthier said. "It's too small of a town for us to be disconnected."