Arts & Living
"Twinsters": A Heartwarming and Original Documentary for the Digital Age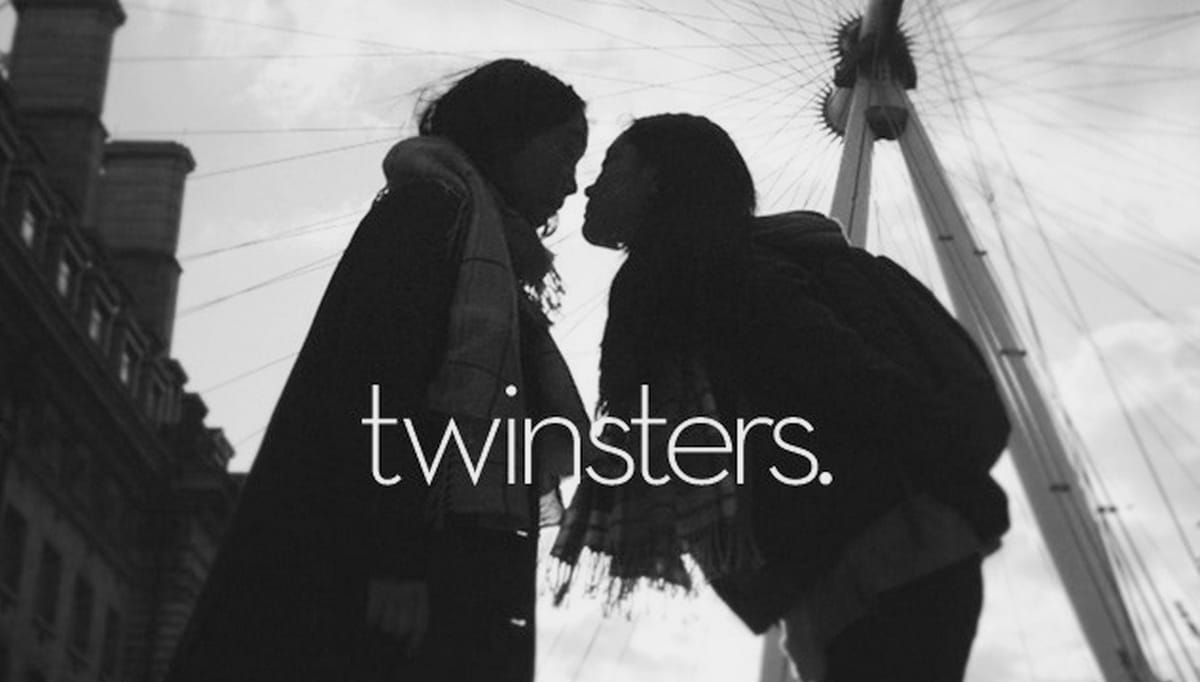 "Twinsters" is an incredible separated-at-birth story that can only exist in the digital age. The heartfelt documentary is told through the perspective of American-raised actress and YouTube star Samantha Futerman. The story begins when French-raised design student Anaïs Bordier discovers Futerman through the Internet and believes they might somehow be related. The film opens with Bordier and her friends attempting to establish contact with Futerman on Instagram and Facebook after realizing that the two look eerily similar. The two young women, who were both adopted from South Korea and raised on separate continents, begin to exchange information online, which leads them on a journey across two oceans to find out the truth about each other, and ultimately themselves.
The film itself breaks from the typical documentary film mold. The majority of the first half of "Twinsters" is told through Futerman's viewpoint. But what makes it unusual is that the film's plot unravels through conversations and exchanges over social media, text and Skype. Throughout the first half, viewers can immediately see the innate connection between Futerman and Bordier, given their simultaneous fits of laughter and their favorite buzzword, "pop!" It becomes clear in the scenes leading up to their physical meeting (which takes place just before Bordier's college graduation in London) that their emotional bond is unexplainably strong.
The story Bordier and Futerman's long-distance friendship is full of suspense, since a lack of information regarding their birth and adoption makes it difficult to tell whether they are really sisters. Thus, the truth over their biological relation relies on a DNA test, and they learn the results a few days after their in-person meeting. Not-so spoiler alert: The DNA test results confirm that the women are, in fact, identical twins.
After the family and friends of Futerman and Bordier meet in London and discover that they are identical twins, Bordier visits Futerman home in Los Angeles. The two visit a twin research center at California State University, Fullerton, where they start to learn more about themselves based on their familial circumstances. This part of the film draws attention to the interesting psychological conditions that twins experience, with reference to the nature vs. nurture debate. The experiences of separated twins can aid in developing a more comprehensive picture of how a person develops their personality — whether a person innately possesses certain characteristics, or whether she possesses those characteristics because of the environment in which she grew up. As viewers learn, the different environments in which Bordier and Futerman were raised likely have the greatest influence on their personality differences.
As the two women continue to learn more about themselves, Futerman asks Bordier to join her in attending a conference for adoptees in Seoul, South Korea. Although Bordier initially has reservations about the trip, she agrees to go. At the conference, they learn more about their cultural roots and respective adoption processes. The twins' homecoming proves to be an especially emotional experience, and they meet their respective foster moms and have the chance to write a letter to their birth mother. While they never meet their birth mother in the film, the global family network that the twins grow throughout their experience becomes indispensable. It begs viewers to redefine our definition of family, suggesting that family is a bond that can exist across geographical boundaries and without biological relation.
As both a coming-of-age and separated-at-birth story told in the context of a modern global narrative, "Twinsters" is enormously thought-provoking and entertaining. It will make you laugh, cry and ponder the ideas of family, globalization and technology. It is the perfect documentary to warm your heart, lift your spirits and add to your Netflix queue.