Arts & Living
Val Hacks: Milkshake Madness
In this edition of Val Hacks, Staff Writer Ivy Haight '25 makes creative use of the soft serve machine and the waffle station for her customizable milkshake recipe. Mix and match your favorite flavors and toppings for an unforgettable culinary experience!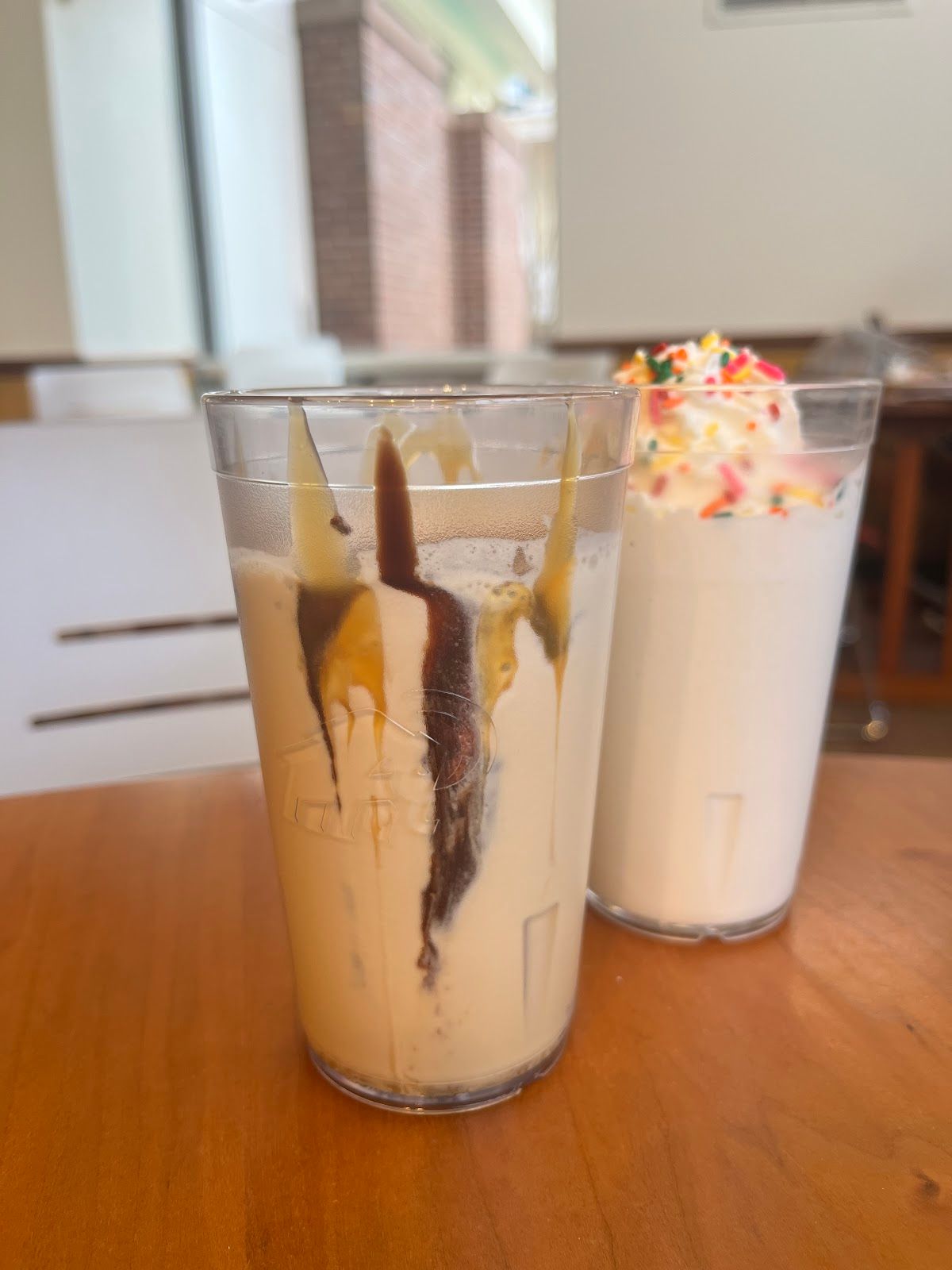 With the closure of Schwemm's, the next source of our milkshakes is more precarious than ever. The only way I have found comfort in this situation is by making my own milkshakes in Val. The flavor possibilities are limitless, there are unconventional toppings galore, and you will be awarded genius status by your friends when you make milkshakes out of ingredients from Val.
Directions:
Fill two thirds of a tall Val cup with your soft serve of choice (can be plant-based or regular)
Fill the remaining third of the cup with your liquid of choice (can be plant-based or regular)
Stir until it's a smooth consistency, and add toppings!
Ingredients:
Chocolate Milkshake: chocolate soft serve, chocolate milk
Vanilla Milkshake (pictured): vanilla soft serve, vanilla/plain milk
Coffee Milkshake (pictured): vanilla soft serve, coffee (iced is ideal, but if it has to be hot coffee, put in more soft serve and less liquid)
Mocha Milkshake: chocolate soft serve, coffee
Potential toppings:
Sprinkles
Crushed M&Ms
Whipped cream
Chocolate sauce
Butterscotch sauce
Pump of vanilla or caramel syrup
Marshmallows
Peanut butter
Granola (for a lot of extra crunch)
If you want to try a more complex flavor profile, add chai powder or hot chocolate powder