commencement
Yaqui Montes de Oca: A Floridian's Mission to Make Incarceration Humane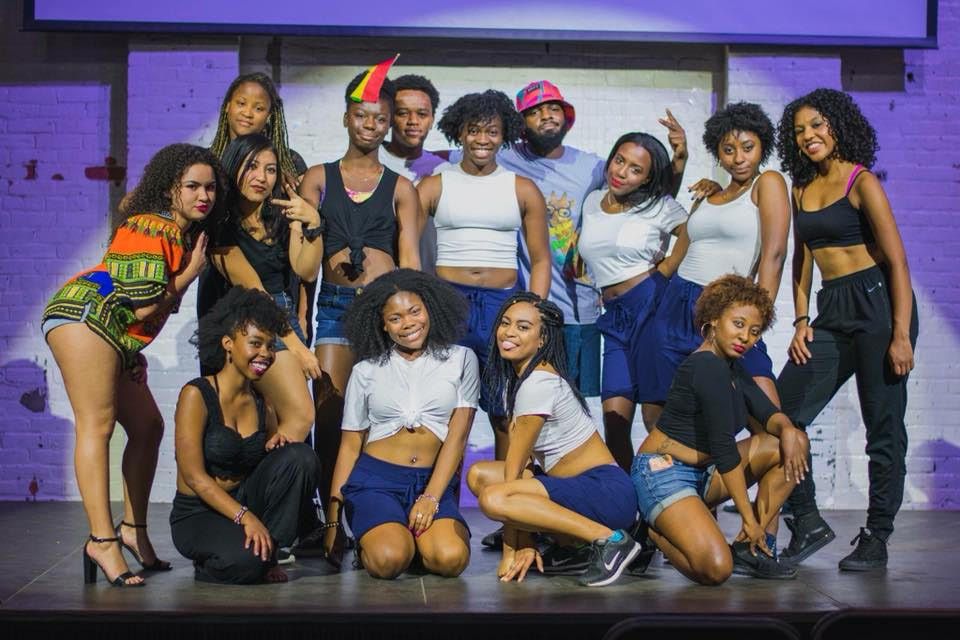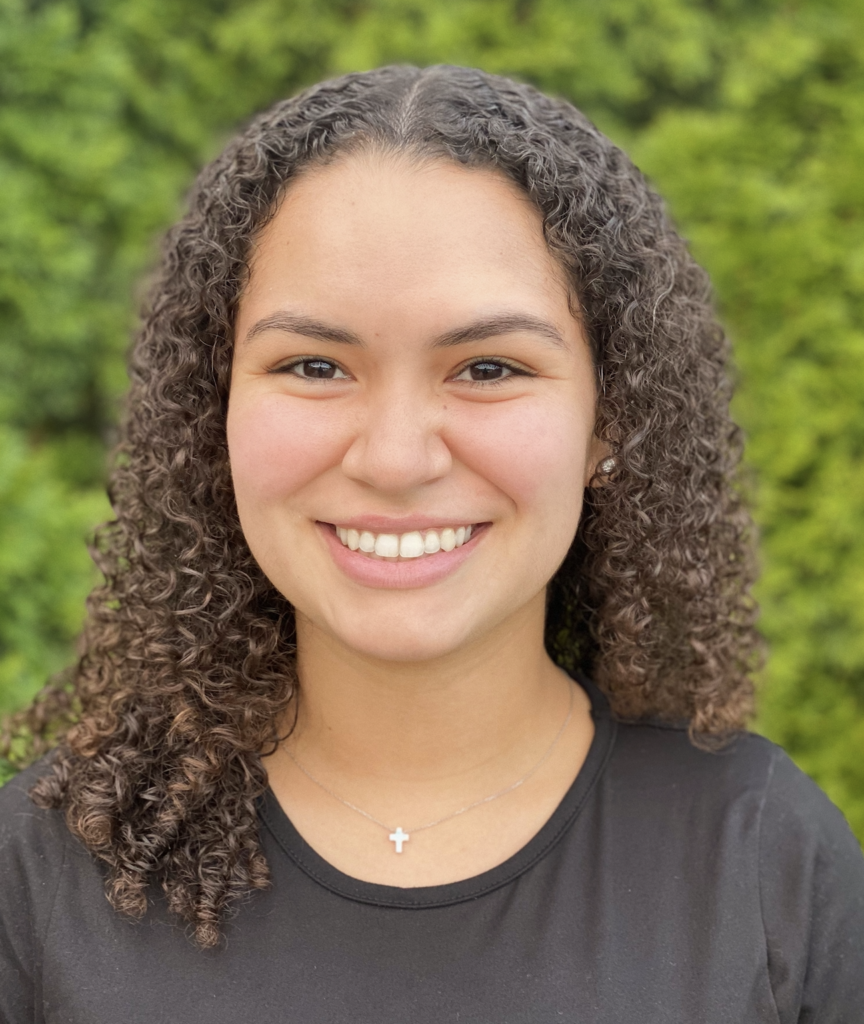 On a typical day, you might find Yaqueline "Yaqui" Montes de Oca '21 in room 018 of Keefe Campus Center, the Office of Student Activities. She's worked there as an assistant to the Office Assistant for two years, and according to Student Activities Coordinator and Business Manager, Monica Soto, she has been "nothing less of a rockstar and a shining light."
This sentiment likely follows Yaqui to the many communities and groups she invests time into. From the African and Caribbean Students Union (ACSU) to La Causa to the Center for Restorative Practices (CRP) to the numerous research positions she holds and her double major in psychology and Asian Societies, Languages and Cultures (ASLC), Yaqui is a very involved person on campus.
Although she is extremely accomplished and successful, what struck me about Yaqui during our hour-long conversation was how unfocused she was on herself. As Director of Student Activities Paul Gallegos said, "Yaqui is one of those unique individuals that can immediately create connections with others. Genuineness is talked about a lot, but you don't really know what it is until you encounter it."
Indeed, in every anecdote she told and every sentiment or aspiration she shared, the center of the story was always to uplift others, and it's that selflessness that always shines through in every facet of her personality.
Growing Up in Miami
Yaqui grew up in Hialeah, a predominantly Cuban city within greater Miami. Her mother immigrated alone from Honduras at fifteen, and her father immigrated with his family from Cuba when he was eight; neither had gone to college, making Yaqui a first-generation student. She grew up with a sister who is two years younger than her, and now attends Valdosta State University. Her parents separated when she was in fifth grade and eventually got divorced, but Yaqui maintains a relationship with both and always sees both when she visits home.
When I asked Yaqui about Miami, I could see her eyes light up as she described the city where she grew up with her younger sister and her parents. "I've been there all my life," she says. "The house I live in now –– I've been there since [I was] two and a half." She went on to describe the things she does when she's home: "I love, love, love, love going to the beach and finding new restaurants to try in Miami and just like, being outside."
Yaqui's experiences growing up in such a culturally diverse city heavily influenced her experiences at Amherst. Since almost everyone in Miami is Hispanic or Latinx, people identify with their nationality. For Yaqui, moving to Amherst and having to use the umbrella term Latina was a culture shock, because "it doesn't seem that people really know the diversity within that term." Additionally, Yaqui says that "the culture being from Miami … all the schools I went to were always predominantly Black and Latinx, and I never went to a PWI [predominantly white institution] or even knew what a PWI was." Although Yaqui loves Amherst and is glad to have studied away for college, she looks forward to settling in Miami or some part of Florida in the future to return to the warm weather and cultural diversity.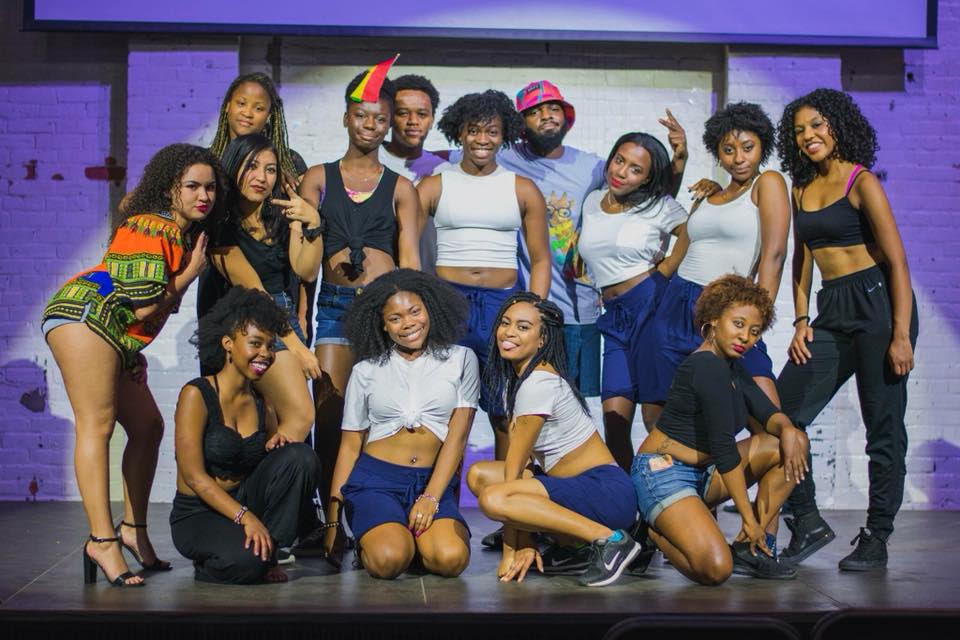 "A 180-Degree Shift"
When I asked Yaqui about where she went to high school, she paused for a beat, laughed, and then said, "interesting" and proceeded to tell me about how she attended Law Enforcement Officers Memorial High School (LEOMHS) in Miami.
Anyone who knows about Yaqui's current interest in fixing flaws within the criminal justice system might be surprised to find out about her experiences in high school. Yaqui joined the Homeland Security strand at LEOMHS and got certified as a 911 dispatcher. She also joined the Police Explorers –– a program that gives teenagers the opportunity to explore a career in law enforcement –– which she says gave her the opportunity to have "a very different experience with cops than the general public." She most enjoyed the drilling competitions and recalls winning second place as the first all-female drilling team.
Although Yaqui did eventually move up the ranks to become chief and is generally proud of her accomplishments within the program, she also recognizes that there are flaws within the system that she didn't yet have the vocabulary to criticize.
While graduating high school, Yaqui said that she still held hopes to become a behavior analyst for the FBI. She even decided to double major in ASLC with a concentration in Arabic at Amherst because she figured it might make her more attractive to the FBI, given U.S. involvement in the Middle East. When she revealed these goals to her new friends at Amherst, however, their response was completely contradictory to the experiences she'd had in high school. Although Yaqui acknowledged their criticisms of the system, she says "my response to them was always: yes, the system's messed up. But sometimes, you shouldn't only be fighting externally for the system to change. Sometimes, it may be helpful to have someone inside to help change the system as well."
This continued to be Yaqui's mindset until she took George Daniel Olds Professor in Economic and Social Institutions Kristen Bumiller's class "Justice" in her sophomore year. Bumiller's course is part of the Inside-Out Prison Exchange Program, which works to "bring traditional college students and incarcerated students together in jails and prisons for semester-long learning."
Students in these courses integrate themselves within the prisoners during the course but are not allowed to have contact with them after the semester ends. Forming close connections with prisoners and witnessing how few mental health resources they had access to made Yaqui realize that she wanted to help incarcerated people. Because of this sentiment, Yaqui made what she calls a "180-degree shift."
"My thinking shifted to: I don't want to be someone putting people inside," she said. "Maybe instead, I can be on the side where I can help the people that are inside and help them reintegrate to society."
According to her advisor, Professor of Psychology Julia McQuade, Yaqui's shift has put her entirely in the right direction: "Yaqui has had aspirations of working therapeutically within the correctional system; she's been asking big and important questions about the intersection of mental health and our justice system. I can't think of anyone better suited for this important work!" For Yaqui, her main goal is now to become a social worker in prison settings.
Plans for the Future
According to Yaqui, the last couple of weeks before our interview was an "up and down roller coaster." "Once my goal shifted away from being a behavior analyst, to finding out how to [better treat] people in prison, I still didn't know what that [change] could look like," she said.
Initially, Yaqui planned to take a break from school and work a two-year position in social work. After some consideration, she decided this year that it might be a better decision to go straight into graduate school to get her master's in social work (MSW). She ended up applying and being admitted to the University of Pennsylvania, Columbia, Boston University, UCLA and Florida State University (FSU). At the same time as being admitted to all these schools, the Center for Restorative Practices opened a Green Dean position — meant for graduating seniors or recent alumni — it was a position that she was interested in.
"I had a lot of conflict," Yaqui said. "Do I put grad school on hold, and then stay and continue to help the center grow? Do I just go to grad school since it's the most recent initial plan?"
After consulting McQuade and other mentors and "doing a bit of soul searching," Yaqui decided that the best move was to go to FSU to get her master's in social work (MSW) and master's in criminology.
Luckily, she will not have to give up working for the CRP immediately and will have an interim position with the center over the summer to aid in the search for a Green Dean position. While Yaqui looks forward to a return to warmer weather, she is excited to be involved in the growth of this new center. As for her plans past getting her master's — Yaqui is looking at potentially getting a Ph.D. in the distant future.
Before she does so, she would like to gain more experience as a clinical social worker. Additionally, she has hopes of one day building a justice nonprofit with her friends David Rosa '21 and Allyah Pimentel Landestoy '21 that would include a treatment center for recently released prisoners.
Wherever Yaqui ends up, it is certain that she will have a positive impact on the communities she engages with.