Homecoming
Life as a Juvenile Public Defender — Alumni Profile, Stacey Kennard '03
Intellectually curious and social-justice-oriented, Stacey Kennard '03 has found the right balance as a public defender for juveniles charged as adults.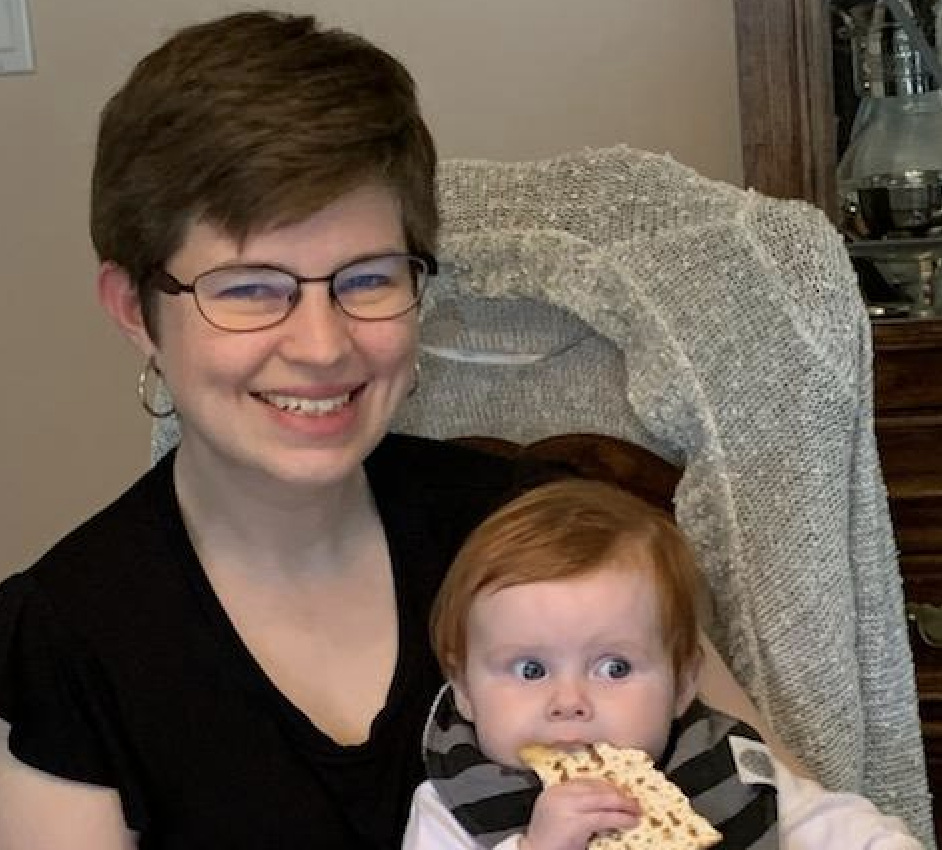 In choosing her career path, Stacey Kennard '03 has had to juggle a fascination with ideas — the romance and rigor of philosophical thinking — and a commitment to social justice and making the world a better place.
Teaching middle school math right out of college wasn't quite the right fit. A philosophy Ph.D. program was too short on engagement with real people and real problems. In working as a public defender, Kennard found the perfect balance.
Since 2011, Kennard has worked at The Bronx Defenders, representing those who are accused of crimes but cannot afford to pay legal fees. Drawing on her experience teaching in the New York public school system, she has developed an expertise in defending juvenile clients who are tried as adults.
Kennard was raised in Madison, New Jersey, as the child of two therapists. She attended a small, suburban high school and then set off for Amherst, drawn by "the small community" and the prospect of working closely with professors and classmates.
Though she arrived at Amherst thinking of a career in cognitive science, she was quickly drawn in by her philosophy classes, which early on included "Logic" and "Introduction to Ethics." The draw was the "approach to crafting and defending arguments" combined with the "mind-blowing ideas," Kennard said.
"That combination appealed to me," she said. "I was drawn to examining our beliefs in this very detailed, in-depth way."
Though philosophical thinking can often feel removed from everyday life, Kennard said that she was able to build vital real-world skills in her philosophy classes: "I think I learned how to communicate effectively and how to develop strong arguments in philosophy."
She has fond memories of philosophy professors Nishi Shah, Alexander George, and Jyl Gentzler, for whom she dog- and babysat.
In addition to her engagement with big ideas, Kennard long had a deep care for and interest in the ways that individuals behave and the way that social context influences behavior. Not straying too far from the family business and her initial interest in cognitive science, she completed a psychology major on top of philosophy.
Outside the classroom, Kennard knew early on that she was interested in "some kind of social justice work." She pursued internships in Washington, D.C., and worked with the college to arrange similar opportunities for fellow students. She tutored children in the local Cambodian community. She served in the Student Government Organization and saw it transition into the Association of Amherst Students.
Kennard also sang in the women's chorus, served as a tour guide, and worked with the admissions office to pair prospective students with current students for overnight stays.
She could often be found napping in Frost, enjoying a non-Val meal at The Black Sheep, or reading at the now-defunct Rao's Coffee.
Her four years were not entirely idyllic, though. The national events that boisterously marked the passing of the millennium popped the Amherst bubble. She described her experience of the 2000 election as "going to sleep thinking [Al] Gore had won and waking up to learn how close the race had been and that there would be a recount."
Forever seared into Kennard's memory will be the events of Sept. 11, 2001. "I was in statistics class when I started to learn what was happening in N.Y. that day," she said. "I remember a big all-campus meeting in the gym later on where there was a lot of fear and confusion as some students were still trying to track down family members."
"They had TVs in Valentine showing the news all the time for a while," she continued. "For the rest of the year, that grief, the violence of that day, and the violence of the aftermath were kind of always in the background."
By her senior year, Kennard was "mostly focused on applying to teaching jobs," which would allow her to pursue her commitment to social justice and public service on a local level. Before graduating, though, she completed a philosophy thesis in "metaethics" — "the concept of what is good for an individual," she said.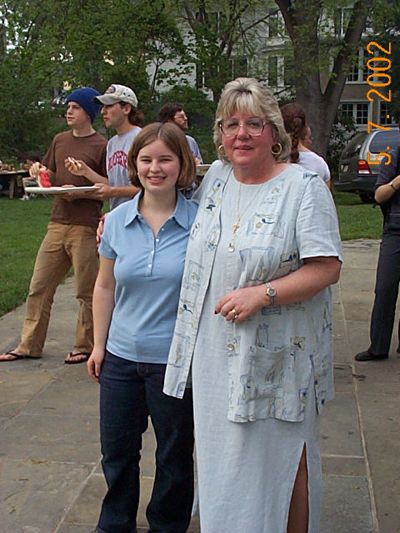 The thesis centered around Yale philosopher Stephen Darwall's "Welfare and Rational Care," which "look[ed] at what [it means] for something to be in a person's welfare," said Kennard.
Right after college, Kennard became a New York City Teaching Fellow, which includes a two-year commitment to teach in the New York public schools. She spent the time teaching middle school math in Long Island City, Queens.
"It was a struggle as a 22-year-old to learn how to communicate with a roomful of 12- and 13-year-olds who are much more interested in talking to each other than anything else, when I kind of looked like a 12-year-old," said Kennard with a laugh. "I got asked for a pass in the hallway a lot of the time."
Though she enjoyed "teaching students one-on-one," Kennard began to "miss[] the types of arguments and the discussions that I had done in philosophy classes."
She also felt that her skills would be best used outside of the classroom, especially considering the care she felt for her students. "I wanted to be good at the job if I were doing it, because it felt important to me," she said. "As someone who was (1) young, (2) not from the community where I was teaching, (3) still developing the skills needed to engage large groups of kids in a room at one time, and (4) not well-supported by the school administration, it was hard to achieve the level of skill that I felt my students deserved. By my second year, I had developed many strong relationships with my students and become much more effective in the classroom, but by then I was already on my way to grad school."
After working for the two years required of all New York City Teaching Fellows, Kennard chose to pursue a Ph.D. in philosophy at Yale. But after three years, this too began to feel not quite right.
"I really loved teaching, critiquing other people's works, and classroom discussions," she said. Still, she felt that her philosophy work lacked grounding. "In philosophy, we're always talking about what's at stake, but I wanted there to be something more tangible at stake, and I wanted to be doing more social justice work. I also missed engaging with people who were not academics."
She thus chose to pursue a career in the law and entered Harvard Law School with the intention of becoming a public defender. She was a recipient of the Sumner Redstone Fellowship, which provides scholarships to students interested in public service work.
This decision was informed by her time in the classroom, where she witnessed the problems with the criminal legal system first-handl. "I do remember having a student, when I was an eighth grade teacher, who told me he had to go meet with his probation office," she said. "I couldn't believe it at first."
"I also had students who had parents who were in jails or prisons," she said. "You'd see the kind of the trauma and the sadness that just permeates everything."
After graduation, she landed a job at the well-respected public defense organization The Bronx Defenders, which contracts with the city to provide criminal defense services to clients who cannot afford lawyer fees.
She began as a general criminal defense lawyer, before moving to a position that involved legal and policy research surrounding the death penalty and unconstitutional punishment. After that, she worked as The Bronx Defenders' sole education lawyer, representing adolescent clients in cases relating to issues such as school disciplinary hearings and accommodations for disabilities.
In 2018, Kennard moved back to the criminal defense side, with a specialization in defending adolescents who are tried as adults. She is now the Supervising and Training Attorney for The Bronx Defenders' Adolescent Defense Project.
Though teaching and philosophy were ultimately not for her, Kennard's experiences working in the classroom and thinking through big ideas at Yale have informed her work as a public defender.
"I see the criminal legal system as racist and classist and overly punitive," she said. "Each of those aspects are definitely things that I thought about in philosophy and ethics. In philosophy you think about these concepts in broader terms, and the work I do now is very active."
Kennard has enjoyed being able to continue her work with young people beyond her teaching career. "Sometimes it can feel to teenagers like no one is listening to them," she said. "It's my job to listen to my clients and to follow what they want."
She contrasted her public defense work with her time in the classroom. "When you're a teacher, the students have to be there," she said. "But as a lawyer, I have to be there for my clients. That shift immediately affects the dynamics of the relationships I build with my clients. I'm going to give advice, but ultimately the decisions about the case are up to my clients."
Working with adolescents ensnared in the criminal legal system can certainly be emotionally draining, though.
"I witness horrible things," she said. "There certainly is a level of vicarious trauma that you get. The things that are said to and about my clients, they are not even directed at me. It's so much worse for my clients and their families who are harmed by these systems everyday. And yet it is still horrible to witness. There certainly is a level of vicarious trauma that comes with this work."
Nevertheless, Kennard said that she "get[s] to do something where I'm building these client relationships that are incredibly important to me."
She also said that she "get[s] to work with fantastic colleagues — lawyers, social workers, and advocates who are deeply compassionate humans operating with shared goals and shared outrage."
Kennard said that she plans to continue working at The Bronx Defenders for the foreseeable future.
"Even though I lose more often than I win, it's powerful to argue on behalf of clients who amazingly trust me to stand next to them and fight for them," she said.