commencement
Noah John: Shaping the Future of Music Through Journalism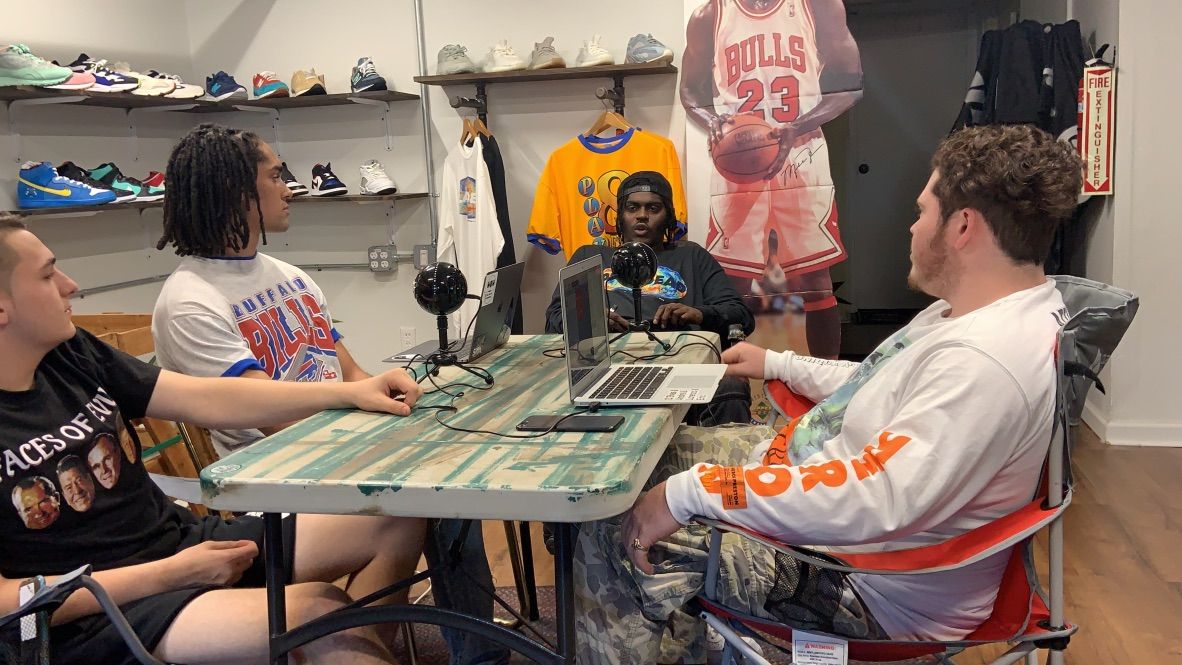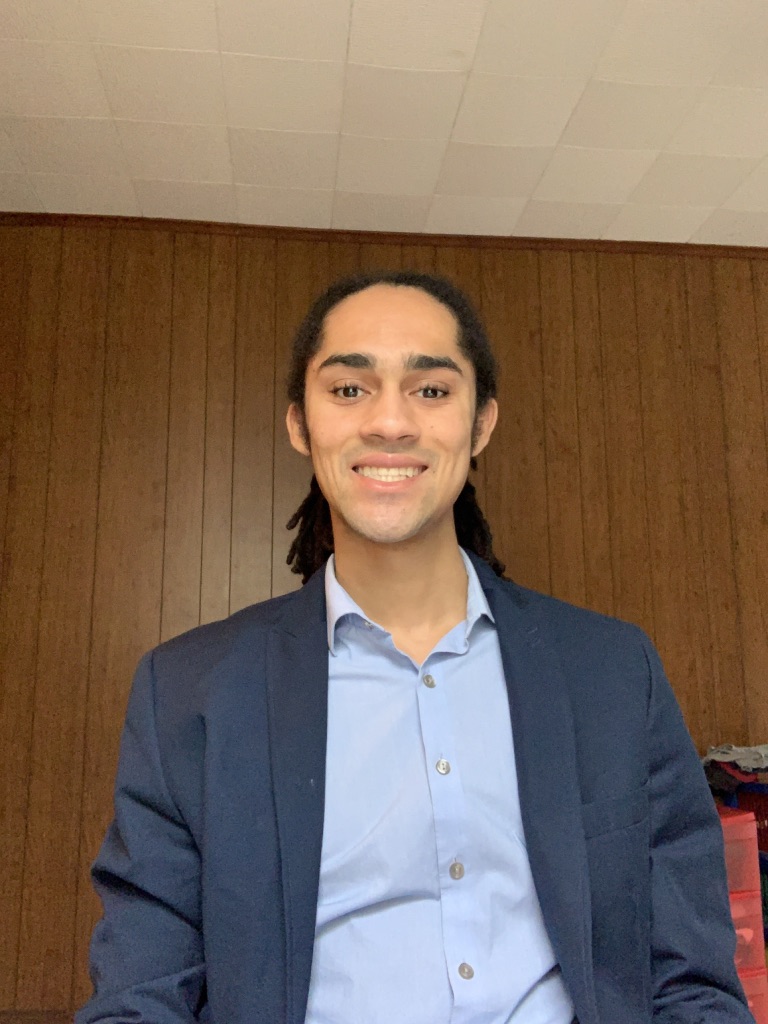 At a college like Amherst, it is easy to follow the beaten path. The trail markers that guide most students are getting good grades, securing an internship that might lead to a job and maybe being lauded along the way. But to succeed in those things, and also to dedicate yourself to a new path that's entirely your own is much harder. Noah John '21 is one such person who does so, who is committed to doing things his way.
In just one conversation with John, I found him to be well-spoken, self assured and a compelling thinker. Olivia Gieger '21, a close friend of his, passionately agreed. "I would describe [John] as extremely thoughtful in the very true sense of that word, in everything that he encounters. It's really easy to just hear things that people say and just respond really quickly, like the front of your brain on autopilot. Noah is someone who hears things, sees things and then always takes some pause to reflect and think about it, and be, like, a true journalist in that way, always."
His interest in music has led him to start the creative platform, "Without Warning," which engages with what he sees to be the future of Black music through the lens of journalism. But John's identity as a critical music analyst extends beyond "Without Warning," from his coursework to his thesis and extracurricular activities.
John's pursuit of his individual, unshakeable perspective is something that all Amherst students should acknowledge, admire and aspire to.
"The Blueprint": From Albany to Amherst
"I mean, music and sports have always been like my two biggest loves." These two interests, in John's words, guided his passions even before he set foot on Amherst's campus.
Growing up in Albany, N.Y., John started playing the clarinet when he was eight. He was immediately drawn to jazz, "because of the opportunity it gives you to improvise, to really be creative … It's so collaborative and just fun to play off of other people's ideas. But also, it's [about] using your own within those constraints." He also participated in his school's marching band, orchestra and pit for musicals.
Along with his musical proclivities, John was also an active athlete. At the same time he was learning clarinet as a kid, John played baseball, which he continued through middle and high school. He is also a talented football player, and was his high school team's quarterback.
His love of music and sports pointed him to Amherst. He appreciated Amherst's strong music program and was also recruited for football. However, he decided to quit the team after his first year, and in his junior year took up rugby instead.
"I didn't know anything really about rugby before," he admitted. "I kind of just went out at first for the social aspect of it, and ended up falling in love with the sport."
Unfortunately, Covid-19 interrupted John's final two seasons. With the college's safety guidelines preventing contact sports from practicing in the spring 2021 semester, rugby has been, as John puts it, "not a thing." They were able to meet and practice twice a week, though. "It's not the same, but it's the best we can do now."
John has also pursued music at Amherst since arriving as a first-year. He remembers reaching out to Bruce Diehl, director of jazz, who helped introduce him to Amherst's jazz program. During his second semester at Amherst, John took alto saxophone lessons, a new instrument that he was able to pick up easily because of his experience playing the clarinet. From there, he participated in jazz combos and honed his musical skills.
"Without Warning": John's Creative Focus
But John's interest in music cannot be talked about without mentioning "Without Warning," which he devotes much of his time to. Named after 21 Savage, Offset and Metro Boomin's 2017 album, "Without Warning" is a creative agency that produces detailed podcasts, articles, YouTube videos, TikToks and interviews with up-and-coming artists.
The breadth of his creative dedication to "Without Warning" cannot be understated. But it started with just a few of his friends from high school in June 2019.
"We set up a little studio in my garage, me and some of my friends from home. So I got equipment like Best Buy and like, even some like lights and Home Depot and stuff, and just set up a makeshift studio in my garage in Albany. We started by just doing podcasts talking about new music that's coming out, albums that we were listening to, artists that we enjoyed. And then that summer coming into my junior year we also interviewed a lot of artists in upstate New York, kind of the underground scene, which is really fun too."
After talking to John, it's clear to me that "Without Warning" is the core of his creative vision. The organization acts as a collaborative effort between him and the other co-founders, Joey Karandy, Myles Murray, Tyson Jones and Jaan Choudhri. They each take on different roles, but all do some of everything. It is a difficult process, requiring a number of skills and mediums: writing critical articles, posting on multiple social media platforms, recording videos, being on camera. But for John, the challenge is worth it — "Without Warning" is his pride and passion.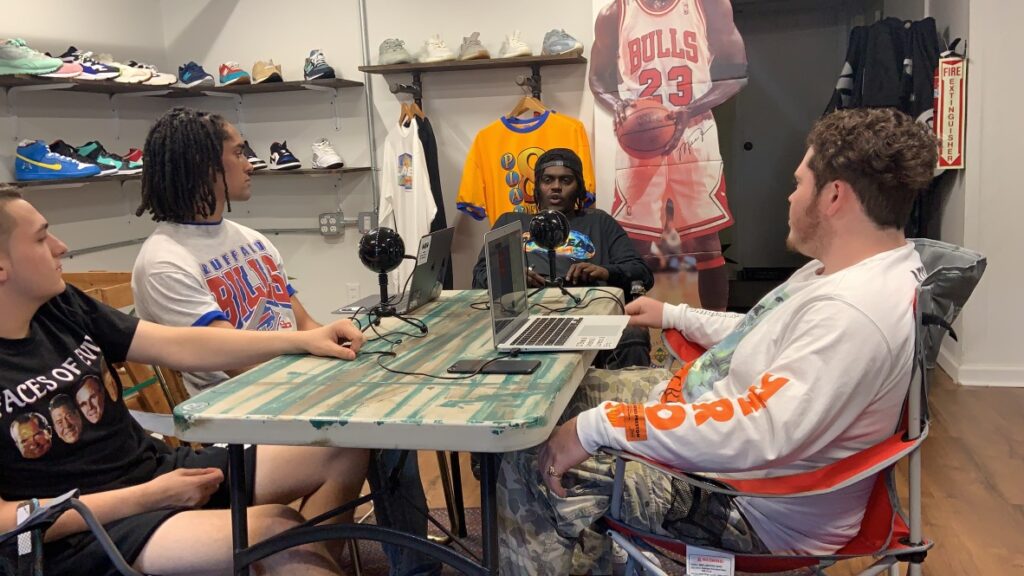 "The (not) College Dropout": Cultivating Critical Musical Studies in Academics
Cultivating the brand of "Without Warning" has taken place simultaneously with John's rigorous course load, taking classes both in the history department for his major and in other departments.
His area of interest is 20th Century American History, stemming back to courses like "The U.S. in the World" with Professor Vanessa Walker and "Introduction to the Black Freedom Struggle" with Professor Alec Hickmott. He has also brought his music into his studies, as a specific focus of his history major. In particular, he said that courses with Professor Jason Robinson shaped his thought, such as "The Blues Muse: African American Music in American Culture." He also took advantage of the open curriculum, and appreciated "Introduction to Psychology" and "The Practice of Art."
John also writes for the Arts & Living Section of The Student. He started as a contributing writer, and became a staff writer during his senior year. Since joining, he has applied his skills from "Without Warning."
"The first article I wrote [for The Student] covered a rapper from the Bronx named Kemba, who came to perform here [at] the Powerhouse. I was gonna go to that event anyway, and [I thought that] I'm probably gonna cover it for 'Without Warning,' so I figured I could hit two birds, one stone."
As one of John's editors, I can attest that he is one of our strongest and most consistent writers. He usually writes about music, and always ties in the political, economic and systemic forces that affect how we interact with music. Even in a simple album review, it is about more than just the sound for John. But he doesn't always stick to his comfort zone, and often branches out his critical voice, in articles like "Revaluing Cinema in the Age of Streaming Services" and "The Rise of TikTok During the Covid-19 Pandemic".
However, he truly thrives in critical music theory, which he has honed for his thesis, titled "Changing Masks: Black Jazz Musicians and the Politics of Racial Authenticity Before, During and After the Second World War."
"I'm really proud that I've completed a thesis," he says. "That was something that coming into [Amherst], I wasn't completely sure that I was going to do. And yet, just that I got that done, I'm proud of the work I did. That's probably [my] biggest academic accomplishment, I would say."
He was inspired by "The Origins of Cool in Postwar America" by Joel Dinerstein, which interrogates "a strong aesthetic change in popular entertainment in the United States" after the second World War, John explained. His thesis looks at this same time period, focusing on the perception of Black artists as a tension between the pre-war "Uncle Tom" entertainers, who played into jovial stereotypes to appeal to white audiences, and post-war artists who claimed to defy and rebel against commercialisation. The thesis also ties in John's interest in journalism, comparing reviews from Black and white-run historic publications.
Professor Jen Manion, his thesis advisor, told me that she was impressed by his work and achievements at Amherst. "One of Noah's strengths as a thinker and writer is his comfort with nuance. All of his arguments are so carefully drawn, allowing the complexity and humanity of those he writes about to really come through."
"Take Care": Beyond Amherst
After Amherst, John plans to attend graduate school for journalism in New York University's "Studio 20: Digital First" program. John described the program to me as a small, group-project-based process that pairs students with New York media companies. "I've loved Amherst, but going from the more rural setting to New York, I think will be a good transition," he admitted. Professor Manion agreed, and noted that graduate school will serve as a strong jumping-off point for John.
"It will allow him to bring together his love and passion for music writing as well as his talent for research and asking really good questions. I think he is going to be a major voice in American journalism working at the intersection of entertainment and politics."
In the more distant future, he hopes to develop "Without Warning" full-time, which he spoke about with a critical purpose: "I feel like a lot of so-called media outlets, or journalists in music today, particularly in the hip hop space, it is basically a modern payola, and they just take money from labels and artists to do [things like] playlist placement or blog coverage. It's something I don't want to do. Hopefully I'll be able to make content that's engaging enough to audiences to support ourselves that way, either through subscriptions or ad revenue." He acknowledged that it will be a difficult task but one that he is eager to take on.
And even though he is excited to move on to new and better things, John made clear what he has appreciated about his time at Amherst.
"I think a lot of people's main complaints with [Amherst] is [that] it's kind of small, and you see the same people a lot. But that's something that in a way I've really enjoyed. I've gotten to know so many very different people on a really personal level. And I feel like one of the coolest things that I love about Amherst is like when I meet new people and just being really blown away by their really niche interest. When you talk to somebody, you're like, 'I would never guess that like this is what this person is into.'"
Finally here's a message from Noah to his friends, family and supporters: "I would like to sincerely thank everyone that has supported me and helped me reach the point where I am today. Thank you to Professor Manion, Professor Robinson, Professor Walker and many more for helping make learning at Amherst such a valuable experience. Most importantly, thank you to my parents, Megan and Robert John for always doing everything they could to lead me to success. I owe you the world."